Barbara Murphy, CKD, CBD, CGR, CAPS
Whether you want to do a quick facelift on a room, or a complete whole house design overhaul, I can help you make your house your dream home.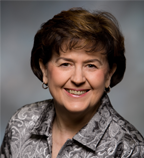 Barbara Murphy, Remodeling Designer
Barbara Murphy is an award winning designer certified by the National Kitchen and Bath Association.  She also has the National Home Builders Association designations Certified Graduate Remodeler and Certified Aging in Place Specialist.  Barbara uses a combination of education and twenty years of experience to design projects for clients including those with special needs.  The Aging in Place program gives her the knowledge to create or adapt environments for homeowners who wish to stay in their homes as long as possible as their needs change.
Barbara is active in local professional women's organization, Portlandia Club, and their program mentoring women joining the workforce. She has been a guest lecturer on accessible design for the Interior Design Department at Oregon State University and other organizatoins. She is also a past member of the board of directors of Elders in Action, a Portland non-profit.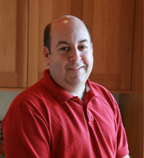 Ted Johnson, Project Manager
Ted Johnson is the third generation of his family to work in residential construction.  Ted has been with Neil Kelly Company since 1993 and has helped over three hundred customers with their remodeling projects.  Since earning a degree in housing design at OSU, Ted uses his construction and design skills to manage remodeling projects for Barbara Murphy.  Ted has managed all types of projects, from kitchen and bath remodels, to new homes and commercial work.  Contemporary style and high-rise condominium jobs are some of Ted's favorite types of projects.  Ted and his wife Brooke live on a small farm in Boring, Oregon with their daughter Sara.  The family enjoys gardening, travel, and Ted's cooking.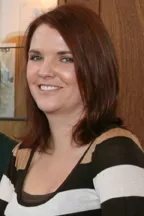 Shelley Aften, Design Associate
Shelley Aften has been with Neil Kelly Company as a Senior Design Associate since 1997.   She grew up in McMinnville, Oregon, and graduated from OSU earning a Bachelor of Science degree in Housing Design.  Shelley has used her design skills to help create numerous remodeling projects with many of the Neil Kelly Company design teams including many projects with Barbara Murphy and Ted Johnson.  Restoring traditional design and character to older homes is one of her favorite kind of projects.  Shelley and her husband Erik and three children Madison, Mason and Tess live on several acres in Salem.  The family enjoys playing and watching sports, particularly soccer, and spending time in the outdoors gardening and camping.
Client Testimonials
They were fabulous, you get what you pay for.  They were very accommodating and worked with me.  All the contractors were excellent, they were the best of the best, and did exquisite work.