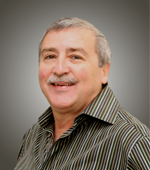 From a small bathroom to a complex addition, kitchens to custom homes, we can do it all. Call me today and set up your free consultation. Let's make your dream project a reality.
Schedule a FREE In-Home Consultation.
503.331.9412 | Jack.Heinrich@neilkelly.com
Jack Heinrich, Remodeling Designer
Jack is a self-taught designer having grown up in an extended family that includes builders, remodelers, and masons. This background, coupled with his Master's degree in Business makes him an ideal choice for projects both large and small.
Now in his 16th year with Neil Kelly, Jack also specializes in converting existing basements into living spaces.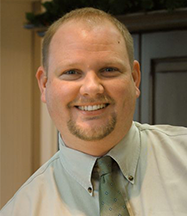 Dan Moore, Project Manager
Dan has over 20 years of experience in residential construction, and B.S. in Construction Management, Dan has been with Neil Kelly since 2003. As a Neil Kelly Project Manager, Dan has managed several award winning projects from additions, whole house remodels, and custom homes; to kitchens and bathrooms. Before moving to Portland, Dan spent many years managing the construction of luxury homes on Florida's Gulf coast, expanding his knowledge of various construction methods and materials. A team of dedicated Neil Kelly carpenters complement Dan's organizational skills and attention to detail.
His role as master communicator keeps your project running smoothly with every step from design to client to carpenters and trades.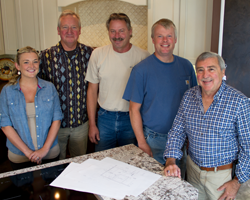 Design Team
Ashley Tyckson, Design Associate; John Finn, Project Manager; Jamie Patterson, Carpenter; Steve Wakefield, Carpenter; Jack Heinrich, Design Consultant
Client Testimonials
"Jack Heinrich was adept at interpreting our ideas and needs."
W. and A. English
"We felt like we had the "A-Team" on our remodeling project."
L. Scher and S. Robinson
"My favorite part of the remodel is the new Master Bedroom addition. I feel like I'm living in a tree house."
C. Davis and L. McAllister