With a broad range of experience, our team of professionals look forward to helping you with all of your upcoming projects. From whole house remodels to well designed kitchens, we would be happy to help you find creative solutions to your remodeling or building projects. Contact me to today to set up your free in-home design consultation, and let's get started.
The photos featured on this site are of projects that Jonathan Hopp completed prior to starting with Neil Kelly. Stay tuned to this website to see new Neil Kelly project photos to be updated soon.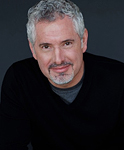 As an interior designer for the past 20 years, Jonathan Hopp has worked on projects in Los Angeles, Malibu, Seattle, Nantucket, New York, and Geneva. He has experience in office design, lighting design, high-end residential interior design, and budget design, as well as construction contracting on a number of homes that he developed for sale. Jonathan has appeared on AM Northwest, Beautiful Homes and Great Estates, and HGTV. He has been published in national magazines, and more recently has contributed articles to the San Fernando Business Journal; as well as writing a monthly newsletter. Jonathan published the book "Interior Bliss: How to Decorate Like a Pro Without Breaking the Bank" last year.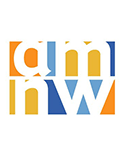 View Jonathan Hopp's Design Segments on AM Northwest!
Client Testimonials
"I chose Neil Kelly because the company has a reputation for doing high quality work. My Neil Kelly designer was a pleasure to work with, as was the project manager and all of the other folks on the Neil Kelly team."
D. Panasewich