Take advantage of Ron's decades of experience to produce creative spaces that work for every homeowner. Whether your project is an estate home or a half bath, he can come up with innovative solutions consistent with your home's unique architecture and ambience. Lean on Ron's team to produce design solutions with minimal stress and superior results. Contact us to today to set up your free in-home design consultation, and let's get started.
The photos featured on this site are of projects that Ron Edmondson completed prior to starting with Neil Kelly. Stay tuned to this website to see new Neil Kelly project photos to be updated soon.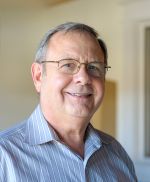 As an interior designer for the past 40 years, Ron Edmondson has worked on projects of all shapes and sizes throughout the Pacific Northwest. He is a Certified Master Kitchen and Bath Designer and takes pride in residential remodeling projects that have a classic, timeless quality. Ron is also a member of the National Kitchen and Bath Association; he served 3 years as VP of Education and 3 years as a Chapter Representative.
Client Testimonials
"I chose Neil Kelly because the company has a reputation for doing high quality work. My Neil Kelly designer was a pleasure to work with, as was the project manager and all of the other folks on the Neil Kelly team."
D. Panasewich