Reduce, Reuse, Remodel
Neil Kelly has a longstanding commitment and reputation for using green/sustainable building products and processes, making us a leader in the Northwest for Green Home Design and Building.  
Our design teams work to integrate sustainable materials and processes into each remodeling project. Instead of demolition, Neil Kelly deconstructs and reuses/repurposes what we can on-site. We take what is not repurposed on-site to the Rebuilding Center or Habitat for Humanity. See project profiles below, which highlight some of our green remodeling products and features.
Click here to learn more about how our Custom Homes Division is focused on creating state-of-the-art energy efficient homes.
Kitchen Solutions
Paint: Low-VOC
Tile: Recycled Glass
Cabinets: Low-VOC, Finishes, NAUF Agri-Board
Countertop: Quartz
Lighting: CFL & LED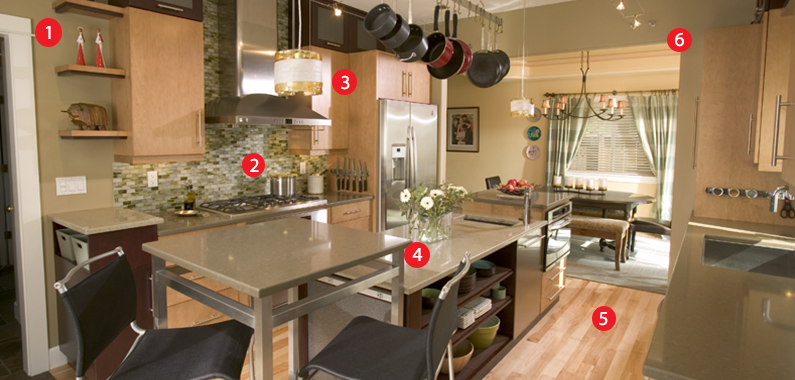 Bathroom Solutions
Countertop: Paper-Concrete Composite
Paint: Low-VOC
Cabinets: Low-VOC, Finishes, NAUF Agri-Board
Lighting: Low Voltage Halogen Lighting
Toilet & Showerhead: Low-flow