Solar Pool Heating
Extend Your Swimming Season Through October!
Pool heating is the most cost effective use of solar energy today. The payback period is only 2 or 3 summers. Any sunny day above 65 degrees F will deliver 80-plus degree water to your pool. Solar also extends most pool owners' swimming season at least two months when the system is sized correctly for the pool. Plus, tax credits and incentives pay up to half of the system cost.
For questions or a consultation, please contact us.
How the Sun Heats Your Pool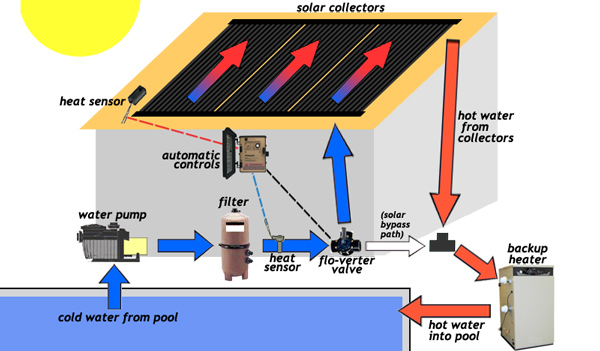 Solar pool heating systems divert the flow of pool water through solar collectors using your existing pump and filtration system. The collectors absorb heat from the sun, reducing the load on your conventional backup heater.
A valve between the pool pump and the heater prevents flow through the collectors when the sun in not available. This can be a manual valve or an automatic flo-verter valve attached to a control unit. When using an automatic valve you simply set your control unit for the desired water temperature. At night and in limited sunshine, a sensor triggers the controller to bypass the solar collectors.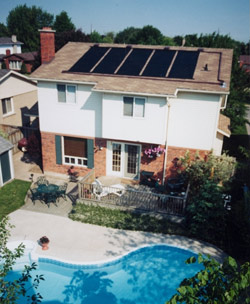 Residential pool heating system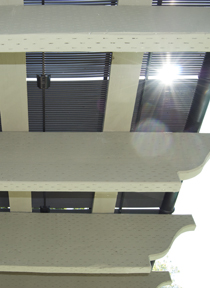 Commercial Heliocol pool heating collectors mounted on gazebo built by Mr. Sun Solar. Gazebo provides shelter on hot days.