Taste of Design hosted by BASCO

SEATING LIMITED AT THIS EXCLUSIVE, INVITATION-ONLY EVENT

Don't miss the opportunity to meet Neil Kelly design and remodeling experts at this fun and informative evening event in Portland's Pearl District!
Join Neil Kelly Design Consultants Fabian Genovesi, Heidi Hawk and Jonathan Hopp for expert advice and interactive conversation at this valuable workshop. Learn about the advantages of working with a design-build remodeling company, discover ways that remodeling your home can boost the return on your most important investment, and see some of the latest design trends and materials that were recently showcased at KBIS 2015 in Las Vegas.
Get your toughest remodeling questions answered during Q&A sessions with our expert panel and come away inspired to make your dream home a reality!
MEET CHEF JOHN PAULK
OF MEZZALUNA FINE CATERING
AND CUTTHROAT KITCHEN!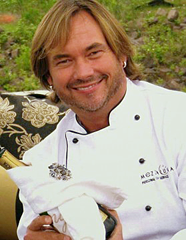 Enjoy light fare and refreshments, along with a cooking demonstration by Portland's own Chef John Paulk, who is also currently appearing as a contestant on the Food Network's reality competition show Cutthroat Kitchen!
PANEL TOPICS INCLUDE:
The Value of Working with a Design-Build Company, presented by Fabian Genovesi
Return On Investment: Remodeling -vs- Buying Elsewhere, presented by Heidi Hawk
Latest Design Trends and Materials, presented by Jonathan Hopp
SCHEDULE:
6:00-6:30pm – Wine and Hors d'oeuvres
6:30-7:00pm – Ask The Experts, Part 1 – Neil Kelly Panel
7:00-8:00pm – Cooking Demo by Mezzaluna's Chef John Paulk
8:00-8:30pm – Ask The Experts, Part 2 – Neil Kelly Panel
8:30-9:00pm – Coffee and Conversation: One on One with Neil Kelly Designers
TASTE OF DESIGN
Hosted by BASCO
Wednesday, March 4
6:00pm – 9:00pm
1411 NW Davis St
Portland, OR 97209
REQUEST AN INVITATION USING THE FORM AT RIGHT OR CALL 503.288.7461
CONFIRMATION TO FOLLOW
MARK YOUR CALENDARS AND WE'LL SEE YOU THERE!