Top Six Home Design Trends For 2014
Successful Designers must be part architect, part relationship counselor, and part oracle.  When it comes to peering into the future of home design, they must see what trends are on the horizon, and distinguish those trends from fads.
Since each Designer has their individual sense of style, fit and finishes, it stands to
reason that they will identify different subjects for 2014 home design trends. After a survey of Neil Kelly Design Consultants, here's the list of design trends for the New Year.  We figured that if retail outlets can now put holiday decorations on the shelves in September, then this is the time to look forward to 2014.
2013 wasn't a bad year for interior design trends, but with the economy on the recovery 2014 will incorporate design trends that feature a new sense of optimism, nature, and promise.
"MODERN URBAN GOES AUNATUREL"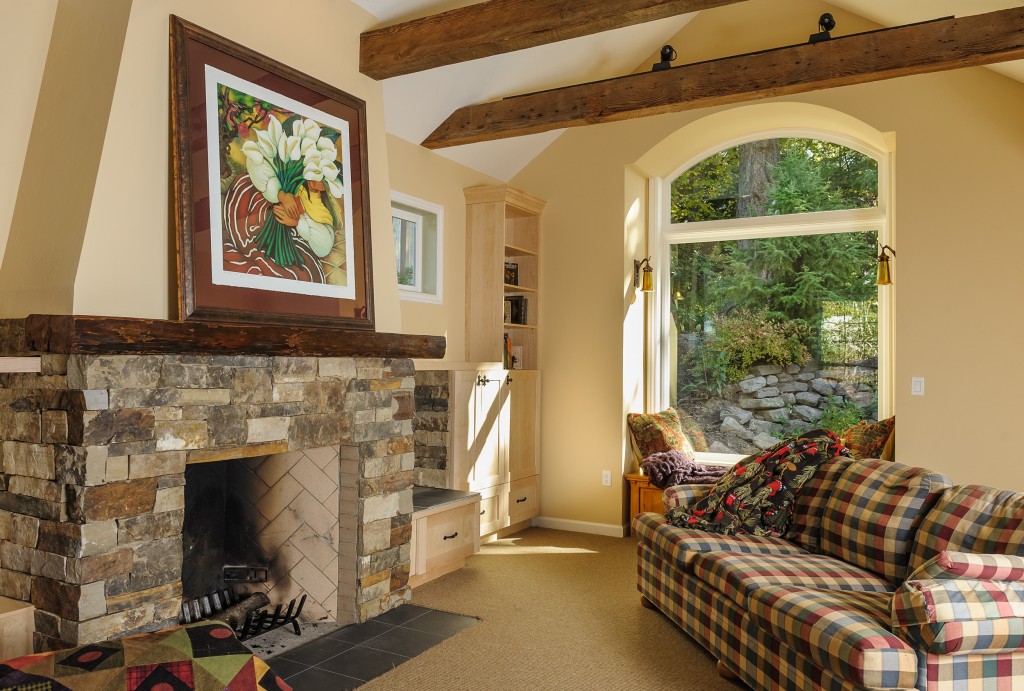 The industrial modern décor of 2013 will morph into a more relaxed, more classic and modest look in 2014.  While stone, metal, and wood will still be popular, expect a more relaxed feel and rounded designs with earth shades and raw metal finishes.  Surround yourself with nature by adding local and exotic flora and fauna as well as the human connection with nature.  In 2014 man-made elements will mesh well with natural elements.

EXPRESS YOUR MASCULINE AND FEMININE SIDE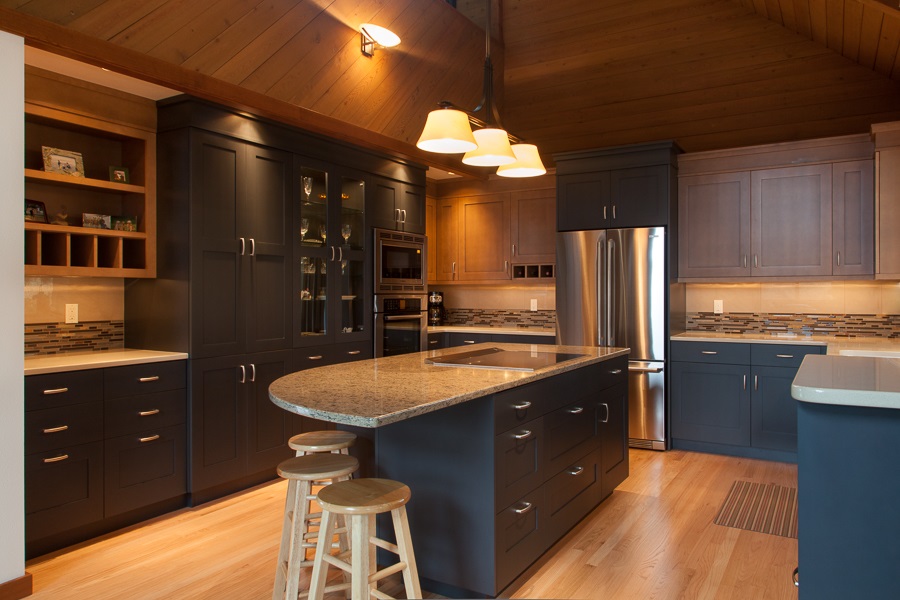 Whether it's bold use of color or ornamentation, don't be afraid to express the masculine or feminine to leave no doubt as to your personality.  Jeweled colors, gilded frames, and layered textiles will be methods of self-expression in 2014.
2014 HOME DESIGN TRENDS: "KICK THE SHOWER CURB TO THE CURB"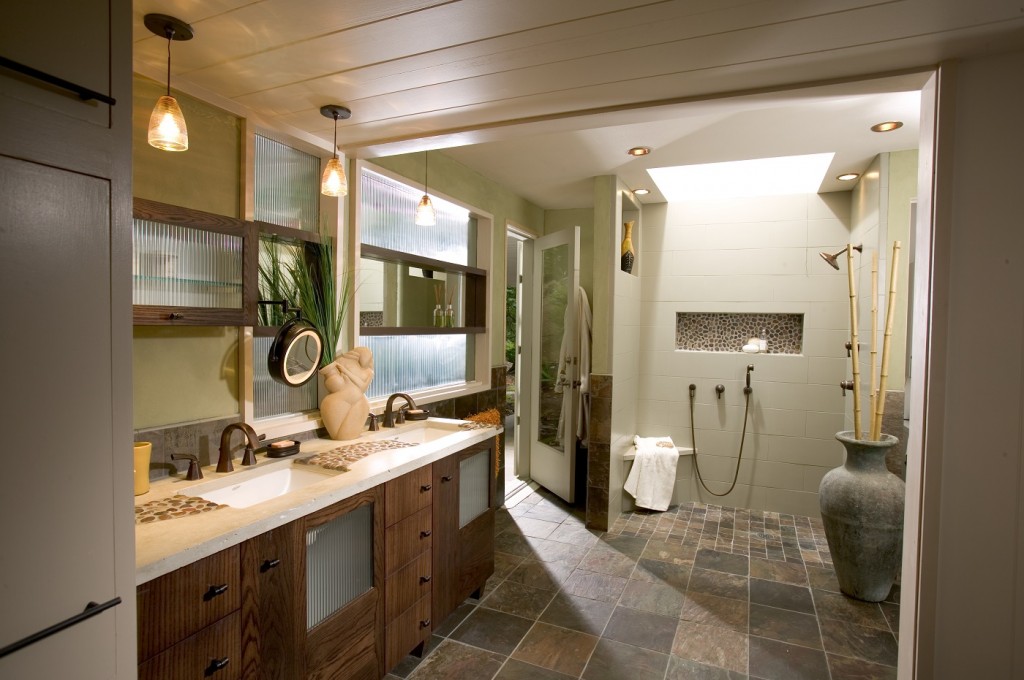 Let's start with the bath.  First of all, several designers agreed that showers are becoming more popular than tubs.  "I would say the clients are looking to embellish the "shower experience" rather than the tub experience," says Neil Kelly Design Consultant Kathleen Donohue. "I'm seeing a resurgence of people wanting larger showers with benches, multi-head showers, and overhead rain showers."  An increasingly popular feature is the curb-less showers.  Quite simply, these are showers where the shower floor seamlessly blends into the rest of the bathroom.
If clients are looking for that tub experience in 2014, it's likely they will look for a free standing tub as a structural element, which takes up much less space in the room than the old tiled-in tub deck.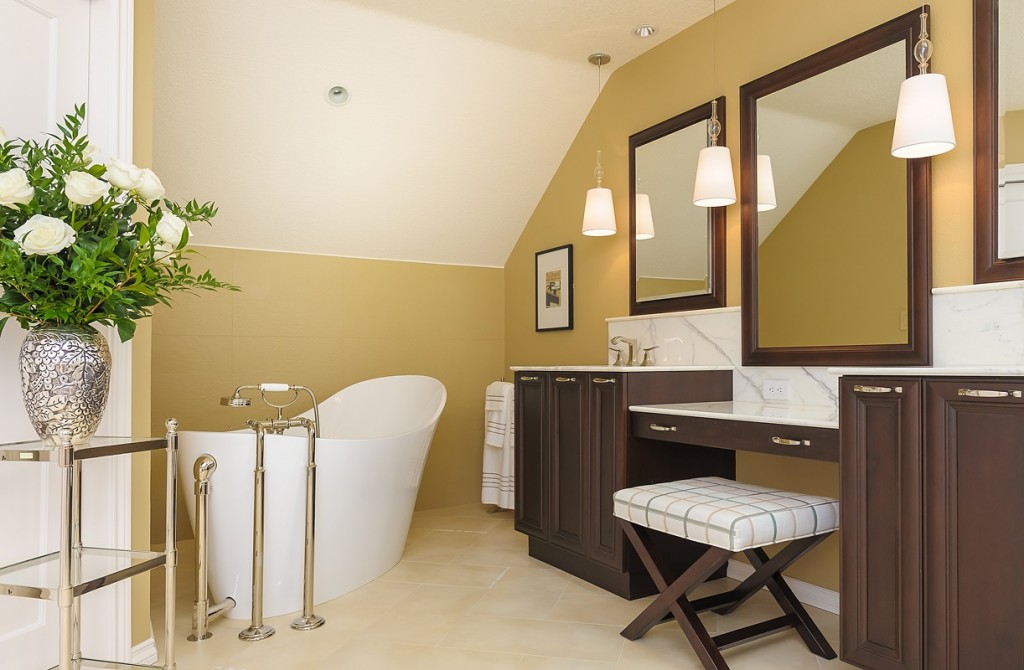 Director of design for American Standard, Gray Uhl, predicts that bathrooms in the future will become multigenerational.  "Our design team regularly hears about customers whose grown children have moved back in or who have aging parents that can't live in their homes anymore," says Uhl. "We try to design products that work across generations," he says.
2014 HOME DESIGN TRENDS:  GET ORGANIZED
Cabinets can  make or break a kitchen design, and for Neil Kelly Design Consultant Fabian  Genovesi, he likes to break up the cabinet layout.  "I like to design kitchens that are not just  long runs of cabinets but that are broken up into different sections," says Fabian. "Don't  take up all the space with cabinets. Have floating shelves, open spaces, and room to hang wall art."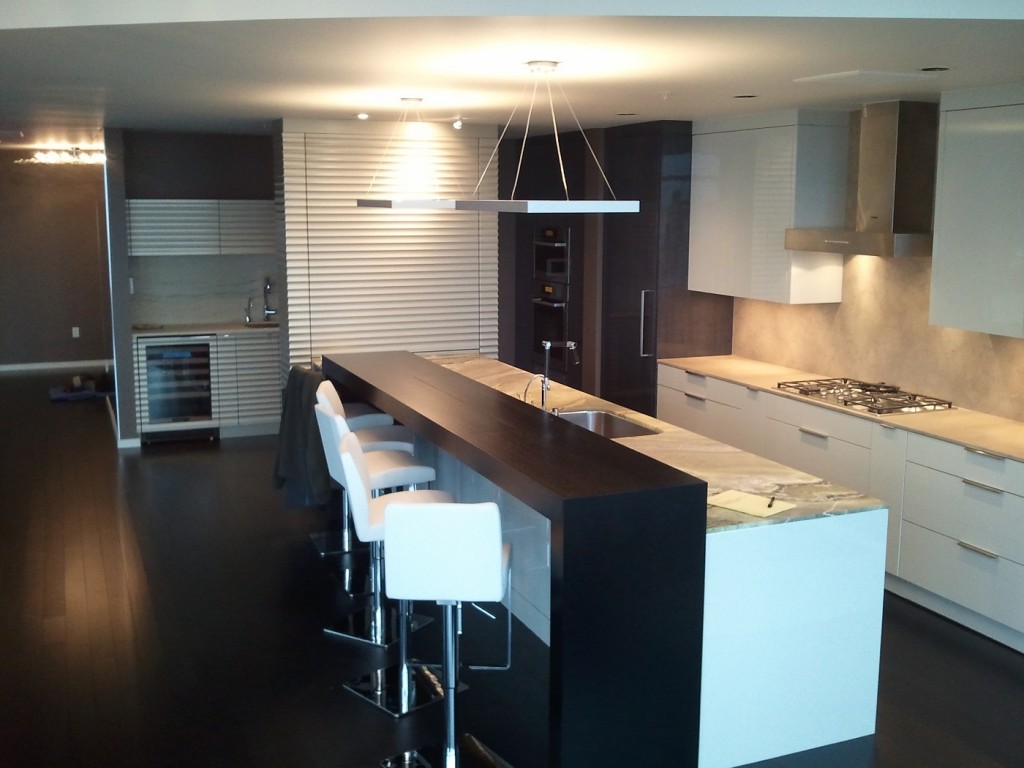 Since 2014 incorporates looks from Mother Nature, then maybe your cabinets should be good to her—and for your family.  Consider eco-cabinets.  They have no added formaldehyde and use non-toxic glues, binders, and finishes.  And, earth-friendly cabinets also use wood certified by the Forest Stewardship Council.  That means the wood was harvested responsibly.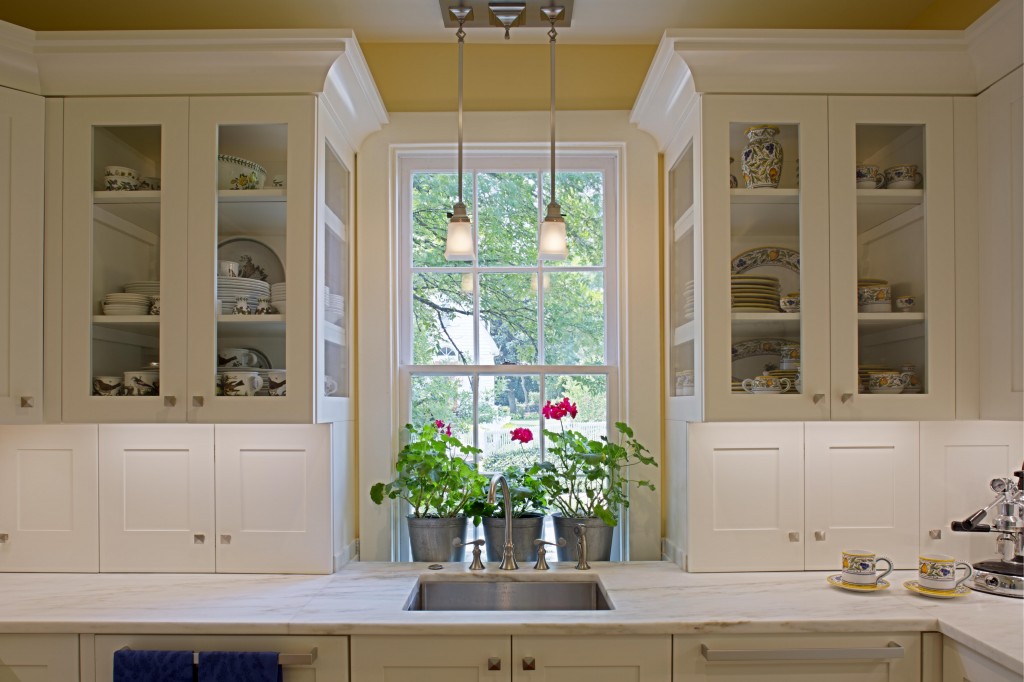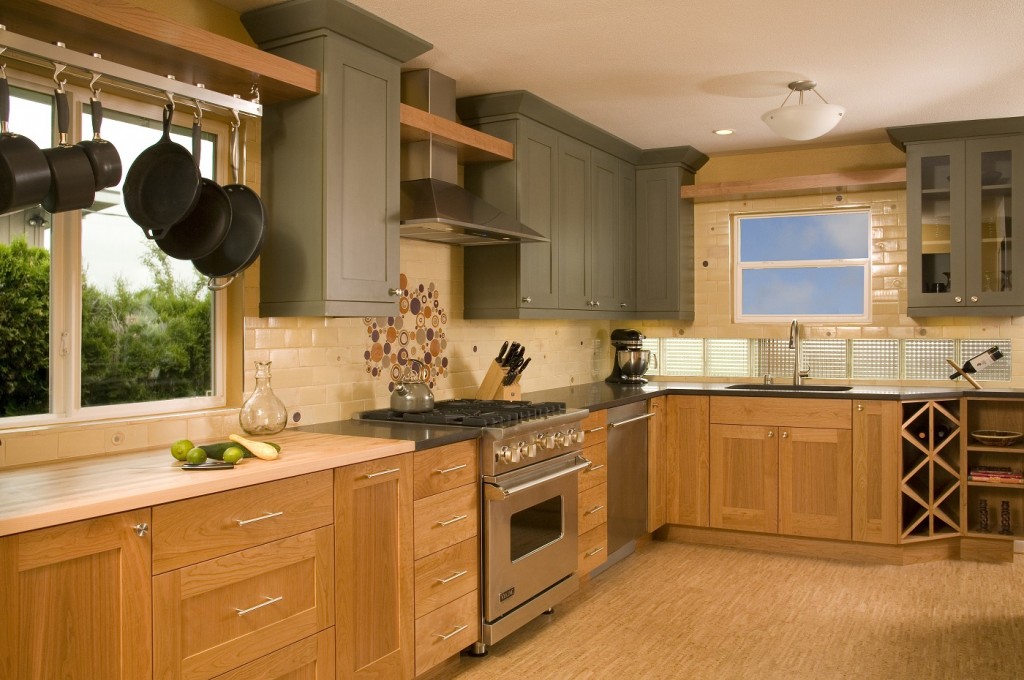 For Neil Kelly Design Consultant Janel Campbell the kitchen is a place to get organized.  "The visually uncluttered transitional design is neutral without being stark," Janel says.  "The trend of "de-cluttering" means using colors and materials that are simplified."
2014 HOME DESIGN TRENDS:  "Don't fear the colors":
While designers may disagree on what constitutes some trends in 2014, on one subject they all agree:  Bright colors are most certainly "in."  Neil Kelly Design Consultant Suzie Atkin says cobalt is a particularly hot color.
"You can pop cobalt into a design and really  make a statement," she says. "It's popular with a white or grey  base, but can really fit in any kitchen design."
Seattle Design Consultant Diane Foreman says she's seeing two other colors make inroads in the New Year. "Two colors that are catching people's eyes are emerald green and even hot pink," says Diane.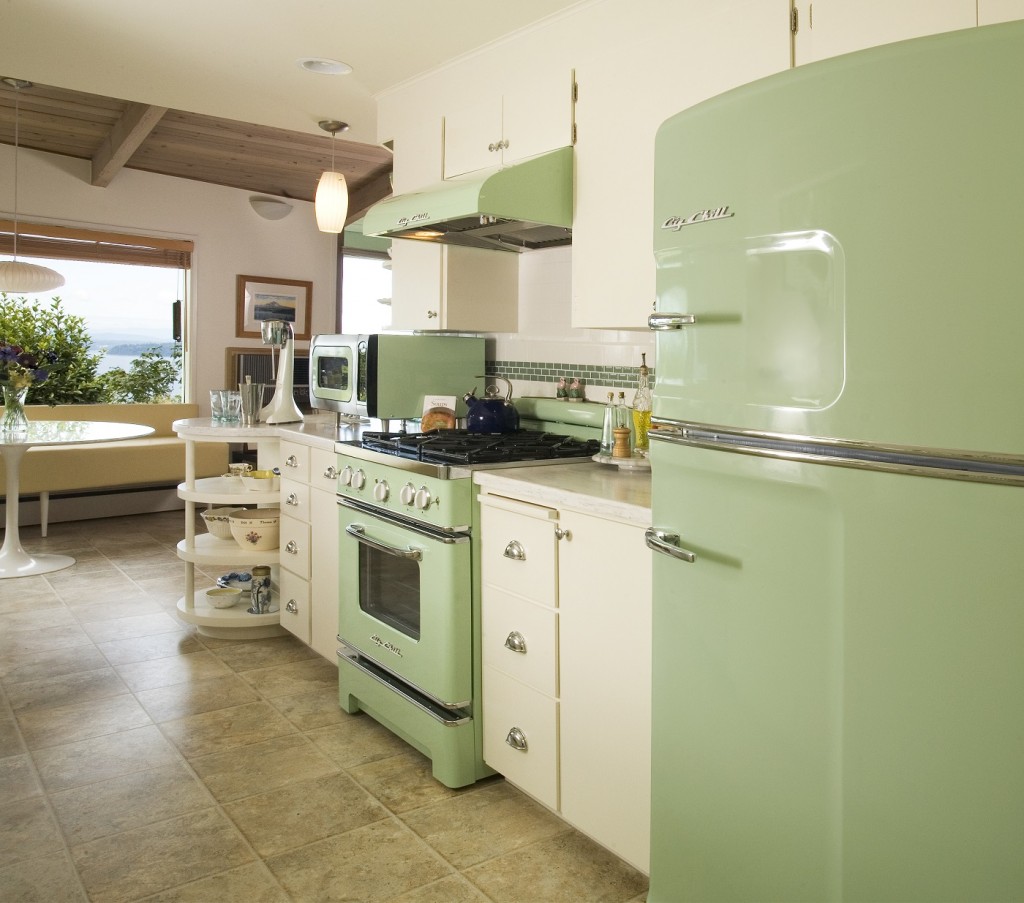 A recent award winning Neil Kelly project in West Seattle used bright sea green appliances made by Big Chill out of Colorado.  The client used the appliances as a foundation for the rest of the project.  "Don't be afraid of using bright colors," says Fabian Genovesi.  "It almost doesn't matter what color, as long as it's bold and consistent."
Of course, as with any trend, it's only popular if it works for you.  And, who knows, having the courage to try new things may enable you to become your own trend setter.
"THE FUTURE OF REMODELING"
In October of 2013 the Joint Center for Housing Studies at Harvard University heard a report from The Farnsworth Group about the future of remodeling from the perspective of over 300 American Architects and Remodeling contractors.
The survey made the following findings for the future of residential remodeling over the next five to ten years:
Clients will want more energy efficient designs and products
They will want easier access within the home, with fewer steps and wider hallways
There will be more interest in urban homes and less in suburban sites
Americans want increased access to amenities, services, and workplaces
We want more green products, and we want to pay less for those products