Albina Rotary Club: Neil Kelly Memorial Scholarship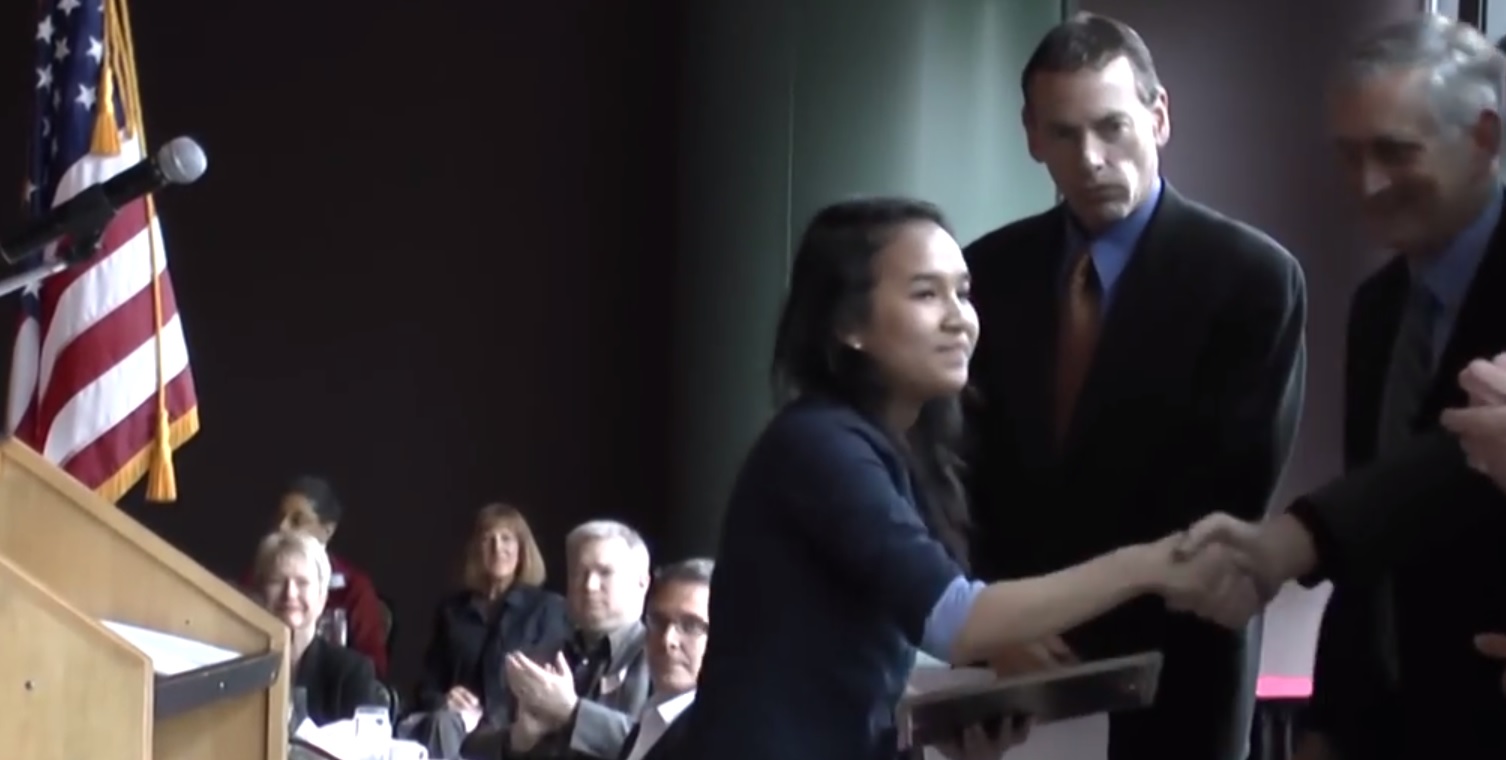 The Albina Rotary Club recently announced this years recipients of the Neil Kelly Memorial Scholarship.  We focus on one winner and show how the scholarship helps shape her future.
If you watched the video you saw that four young people are awarded the Neil Kelly Memorial Scholarship every year.  What you didn't see is that the Albina Rotary Club wants to increase that number to six annually.  The club also wants to increase the amount of each award, and welcomes donations to achieve that goal. LeeAndra Korbut attended McCoy Academy, Francis Stretch is graduating from De La Salle North High, and Jefferson High School has two of this years winners:  Sinnamon Thomas and Loan N. Vu.  You may not have seen him on the video, but the keynote speaker of this years scholarship presentation was Portland Mayor, Charlie Hales.
Rotary Goal: "Service Above Self"
Rotary's main objective is service–in the community, in the workplace, and around the globe.  Founded in 1905, Rotary is recognized as the world's first volunteer service organization.  The Albina Rotary club is part of Rotary District 5100, which spans from the Oregon and Washington coast to the northeast border of Oregon. Portland weekly newspaper, "The Skanner", describes the Albina Rotary as "a longtime fixture in the social and professional fabric of inner north and Northeast Portland, and is the most racially diverse club in Portland."
If you would like more information about the Albina Rotary Club, contact club president Byron Keller at ByronK@neilkelly.com