B Corp: Neil Kelly Helps Set a Record!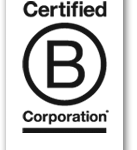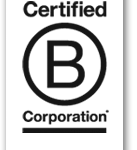 B Corp stands for "Benefit Corporation".  Along with 28 other Oregon businesses,  the Neil Kelly company helped set a record for number of organizations that secured B Corp certification.
But what exactly does a B Corp mean?  Well, in the words of Tom Kelly, "it legally recognizes things we've been doing for years."
When you think of a B Corp, just remember these three points:
Now, business schools across the U.S. have been teaching the three tenants of responsible business behavior for decades.  But now there's some teeth to the tenants because of B Corp certification.
Benefit Companies are a new kind of company legally required to: 1). Create a materially positive impact on society and the environment; 2). Expand its fiduciary duties to require consideration of the interest of the workers, community, and the environment; and 3). Publically report annually on its overall social and environmental performance using independent and transparent third party standards.
That third party agency in this is
B-Lab
, a non-profit global organization that has helped nearly 900 business in 28 countries achieve B-Corp certification.
B Corp Be Good For Oregon
In Oregon, B Corps became legally recognizable after Secretary of State, Kate Brown, introduced House Bill 2296 and it received strong bi-partisan support.  "The overwhelming response to this new law demonstrates the vibrancy of Oregon's innovative, socially responsible business community," says Secretary Brown. "Benefit Companies make a big difference in the community, creating jobs and acting socially responsible."
B Corp:  What's in it for you?
Another aspect about B Corp certification includes the ability to attract top-tier employees who want to work for a company that shares their values for community, people, and the environment.  That means your professional handyman jobs, Home Performance projects, and Design Build remodels are done by people who have pride in their work and their community.
Oregon has the second highest concentration of Certified B Corporations in the country, and in one day registered the highest number of benefit companies than any state in the nation.
Want to learn more about Neil Kelly's B Corp certification?  Well, check out this video!