Dining Room / Kitchen Reunion (VIDEO)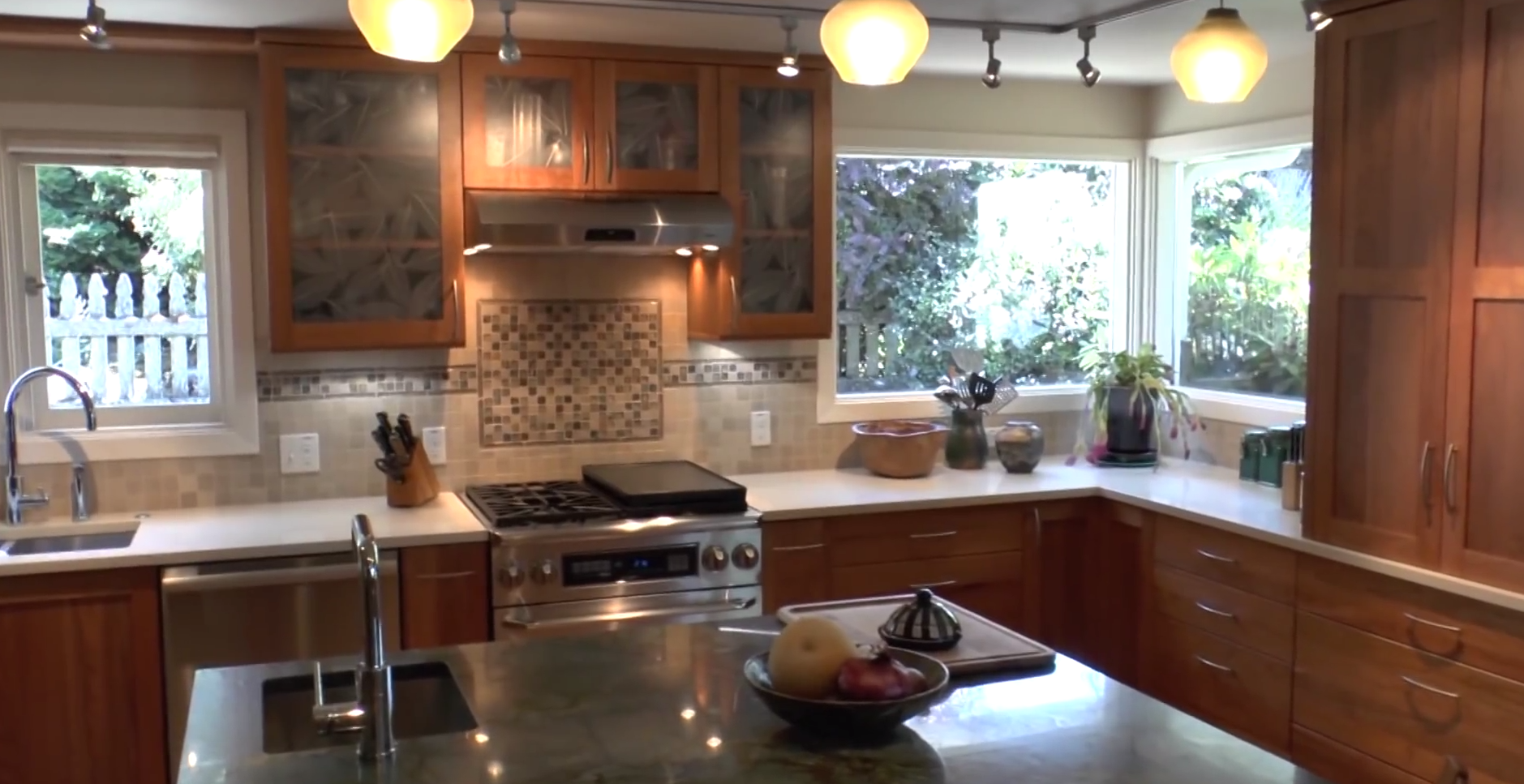 Separated at birth, this West Eugene dining room and kitchen were in desperate need of a reunion.  Built in 1940, the O'Fallon home features extensive views of the South Willamette Valley and the lush, treed canopy of Eugene.  But a wall between the dining room and kitchen made the space compartmentalized and difficult to use.
Eugene Neil Kelly Design Consultant Matt White changed all that.  Check it out:
As much as our video tries to work in references to favorite movies, it just wasn't going to work in this clip.  Homeowner Jim O'Fallon showed off a new Middle Eastern Rug in the dining room that he said "tied the room together".  "You mean, like in the Big Lebowski", our producer asked?  Jim's answer:  "I'm not going bowling!"
The Dude abides.
Dining Room Re-Do: Save Your Receipts!
Matt and company were able to extend the hardwood floors from the dining room in to the kitchen rather seamlessly, thanks to the O'Fallons saving their receipts for the flooring. "Because they did that we were able to find the exact same flooring," says Matt. "It just shows how important it is to save all your receipts in case you do a big remodeling project down the road."
What You Didn't See Behind The Walls
Neil Kelly is the largest residential remodeling contractor in the Northwest and the estimated fourth largest in the U.S. That being said, we like to believe that there's nothing we haven't seen in a home. The O'Fallon home proved us wrong. Built in 1940, this home must have been designed by an engineer, because it has the most unique heating system many of our home pros have ever seen. It features radiant ceiling heat — but not the kind most folks are familiar with. This is a hot water system with copper pipes running throughout the entire home carrying hot water to provide warmth. Downstairs there's a myriad of pipes, valves, and a regulating system that looks like one giant copper octopus. While the Neil Kelly crew had to do some repairs in one area of the kitchen ceiling where the un-insulated pipes had been sweating, the entire system was still functional and in remarkably good condition. Not bad for a 73-year old system!
Neil Kelly wants to thank this Eugene couple for their hospitality and generosity in allowing us to share the story of this unique remodeling project. The Eugene Neil Kelly group is available for Design/Build projects, home energy audits and upgrades, and any expert handyman need you may have. The showroom is open during the week and Saturdays during workshops or by appointment.  The design center is located at 2817 Oak Street, in South Eugene.  Call us at: (541) 683-6085.