Don't Do It Yourself: "A Guide To Living Longer"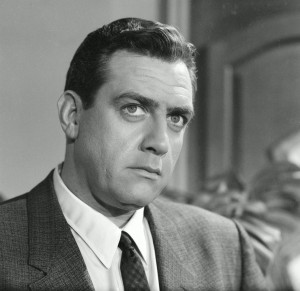 It's been said that a person who  represents themselves in court has a fool for a client. Let's face facts; sometimes we need our own Perry Mason. And as much as like to empower our friends to be independent and self-reliant there are a few "Do it Yourself" home improvement projects that are best left to the pros.
HERE'S THE TOP FIVE.
5) DRYWALL:  It is heavy, fragile, and remarkably messy.  Hanging Sheetrock requires a highly specialized skill-set, and nothing will make you feel overweight, out-of-shape, and downright foolish as trying to prop a 4'x8' sheet of drywall on the ceiling and screw it down (or is it "up"?).  There's a reason professional drywall installers are all physically fit and strong.
And—if you've never tried it— applying Sheetrock tape and "mud" is like trying to frost a large vertical cake.  A pro can "rock" a 12'x15' room for about $750.
4) REFINISH HARDWOOD FLOORS:  Sure, flooring companies offer classes and
rental equipment for you to do it yourself. But scooter rental companies also offer scooters for rent in Rome. If you're going to refinish your own hardwood floors and you're married—well– just go ahead and hire the divorce attorney right now.  While you're at it, line up the back doctor, physical therapist, and psychiatrist as well.  It is very easy to seriously damage your wood floor by getting too aggressive with a drum sander, and it's highly likely that you'll wreck your trim molding the first time the screen buffer becomes possessed by the devil and goes skittering across the room.  There are a lot of factors that influence the cost, but on average a pro will charge $800 for every 300 square feet.
3) ROOFING: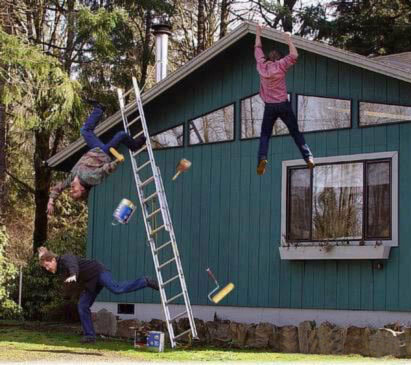 If you have any doubt about this one, grab a 50 pound weight, walk up a ladder, get on  your roof, and fall off. (JUST KIDDING ON THE LAST PART!!!!  DON'T DO THIS!!!!)  Seriously, roofing is hard work and it is  very dangerous.  In most areas, code  requirements   prohibit more than three layers of roofing  materials.  Removing all three to install  a new layer is remarkably strenuous. Start that project and near the end you'll  be praying for death.  Just removing one  layer is technically difficult to do well. And, the slope of your roof will  determine what kind of roofing material you can use—that's advice you need from  a professional.
2) REPLACING A GAS WATER HEATER:  This is an area where there's a bit of a
paradigm shift:  An electric water heater  is not all that difficult to swap out, but any appliance that is powered by  natural gas or propane is best left to a pro.
Gas is a wonderfully efficient fuel to heat water, but like our friends  at Northwest Natural say, if you ever smell natural gas: "Smell. Go. Let us know!"

1) ANY ELECTRICAL WORK:  We're not talking about replacing an outlet  or light, here. We're talking about rewiring any aspect of your home or messing  about in your service panel.  "You usually don't get a second chance with electricity," says Michael Johnston, Executive Director of Standards and Safety with the National Electrical
Contractors Association. "It's not a job for your average handyman."   When I was
young I purposely jammed a  screwdriver in a wall outlet and here's what happened to my hair.  Seriously…that was not a perm.
'Nuff said?
We would love to hear
YOUR "Don't Do It Yourself" stories too!
Please share your DIY Epic Fail Tales and qualify for a chance to win 50%
off on four hours of our professional handyman service. Just share your stories
of Home Improvement high jinks. We'll have a drawing April 15th!