Downsizing Your Space, Not Your Lifestyle (VIDEO)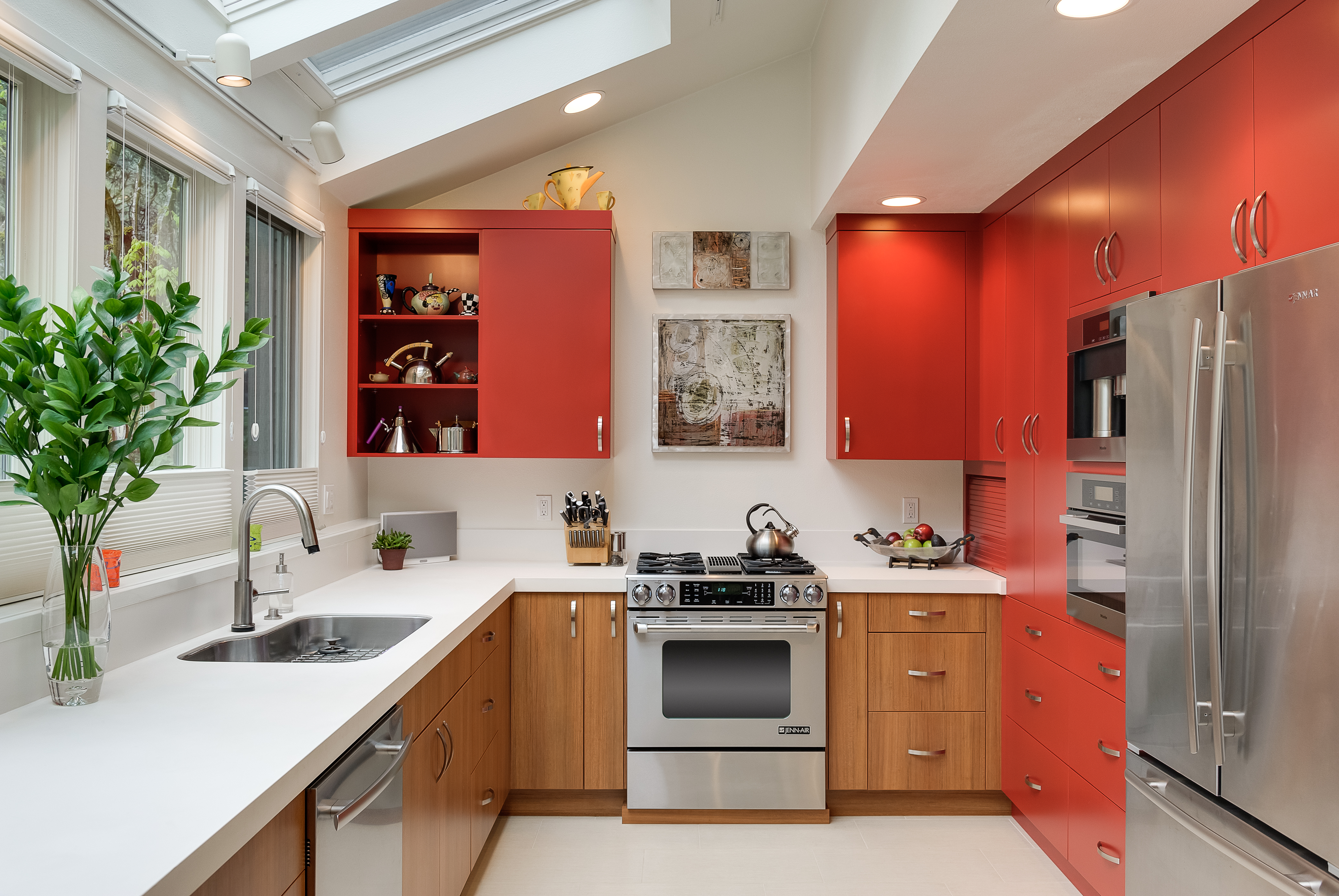 Downsizing your space doesn't mean you have to downsize your lifestyle, and Neil Kelly recently had a Lake Oswego project that proved you can have it all…in a smaller space.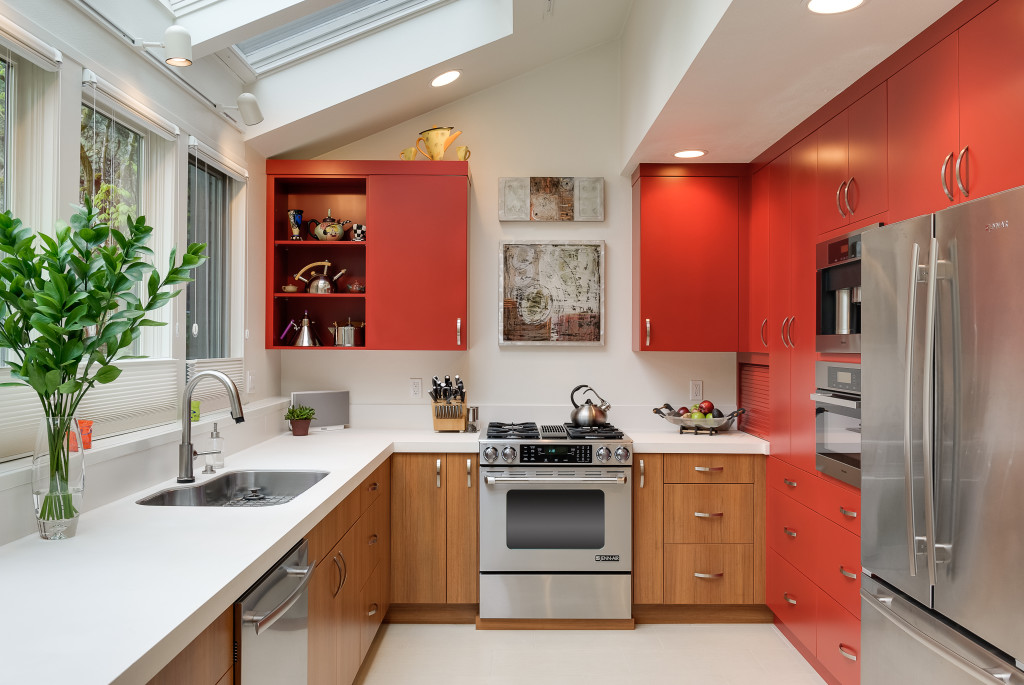 Lynn and Roger had lived in the same 4000+ square foot home in Lake Oswego, Oregon for many years. They knew they needed to downsize, but they still like to throw a lot of parties. They didn't want some cramped space that couldn't hold up to their entertaining demands. So, they turned to long-time friend, Rotary Member, and Designer Martha Kerr. "At first I had to convince Lynn that it was possible to have everything she wanted in a smaller space.
See the video, then read "the rest of the story":
Downsizing: "It's all about the details"
If you watched the video you may be wondering how Lynn came to pick the red cabinet tops. "I just walked into the Lake Oswego Design Center, saw the color and said 'I want that'", says Lynn. "The original cabinets were so bland that, even when you were looking at a color photograph, they looked black-and-white." And maybe you noticed an emerging design trend with the upper cabinets being a bright color, while the lower cabinets remain natural wood. That's a way of "balancing" the kitchen and showing off the bright red upper cabinets.
Not only is the "after" shot a stark contrast, but look at some of the details that make this project really stand out. Lynn not only has her spices all arranged, but she has all her coffee and tea related items under the built-in coffee maker. Not only is the space well-organized, but the placement is perfect.