Funky 70's Kitchen Renovation (VIDEO)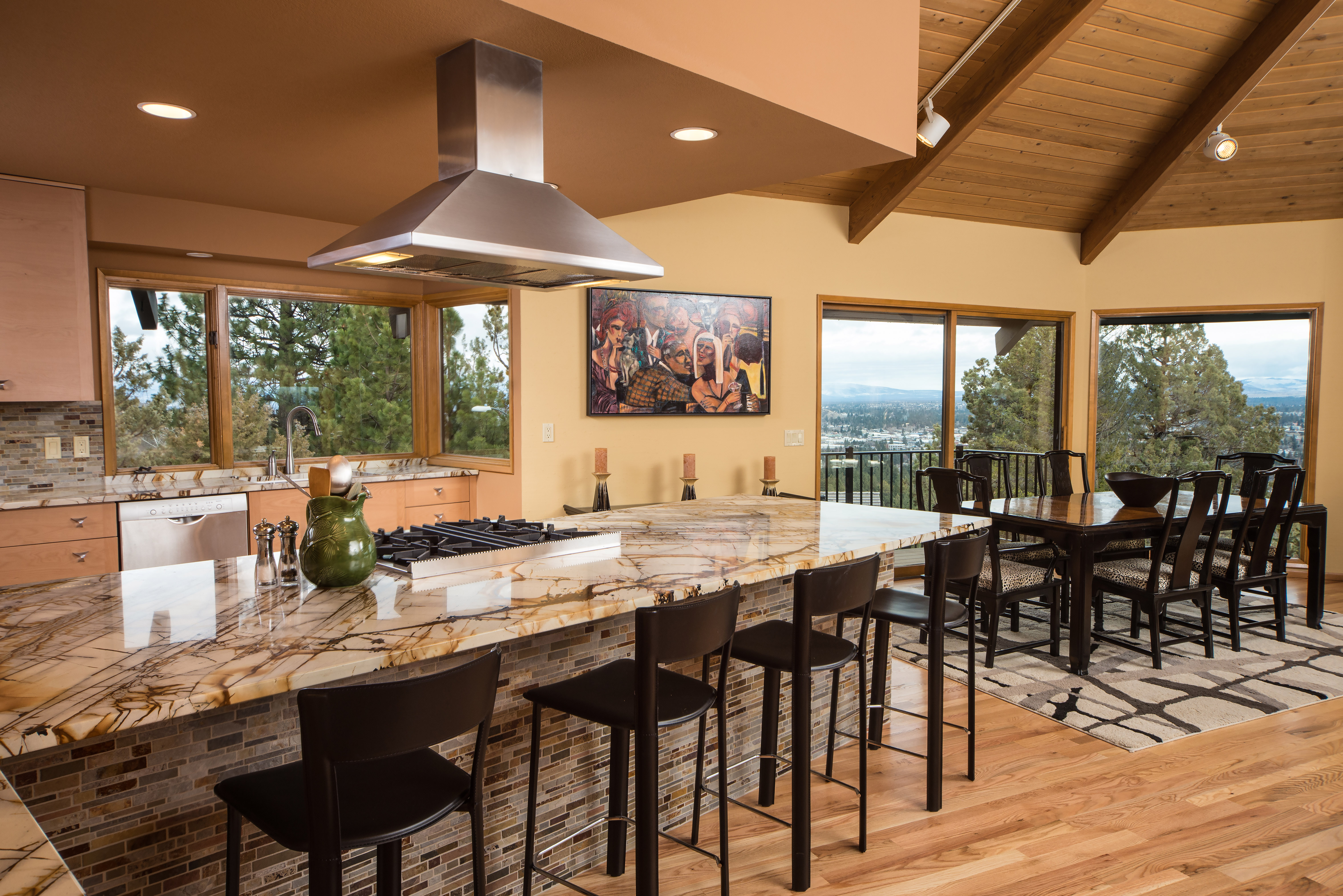 Disco.
Platform shoes.
Bell bottoms.
The 1970's may have been fabulous for fashion but the decade was disastrous for some homes.  Neil Kelly Design Consultant, Kathleen Donohue, recently tackled a funky 70's kitchen renovation, and took some rather creative routes to retain some of the era's charm–and capitalize on a killer view.
Funky 70's Kitchen Renovation: "Bring in 'da funky view"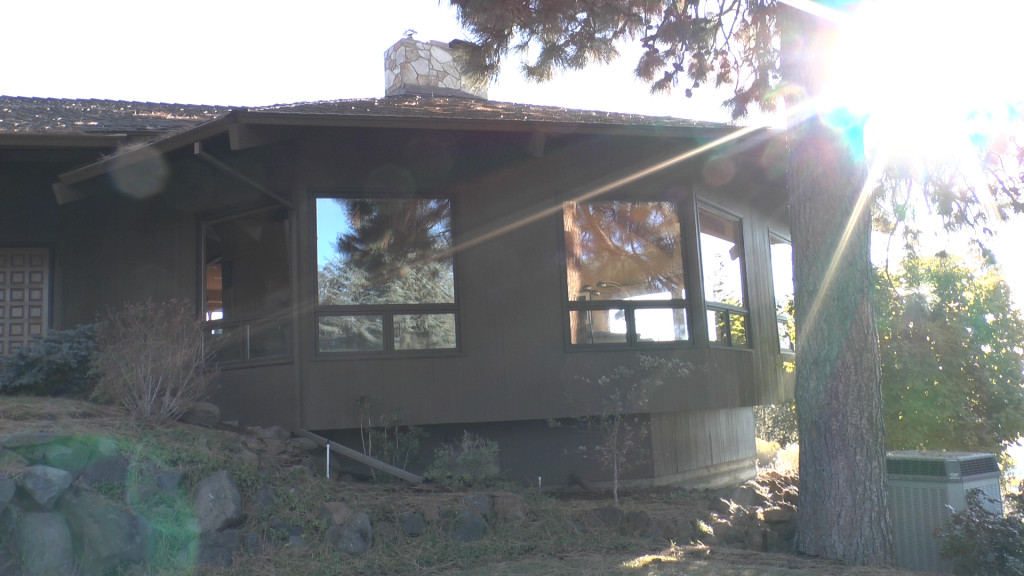 Of course, it's hard to go wrong with any design when you have a 180 degree view, but even so the original home was dark in some spots. And, it had a room common for the 1970's but rarely seen now: It had a den. "Dens were something that were common back in the day," says Kathleen. "People either don't know how to use a den now or they just don't need that much room for a little laptop."
So when Kathleen removed the dark den from this Awbrey Butte home, not only did it add a lot more open space in the kitchen renovation, it eliminated some of the darkness.
Funky 70's Kitchen Renovation: "Behind The Scenes"
I never know what the "angle" is going to be on these posts. Sometimes a story doesn't "speak" to me until I'm in post production, and by then it's not often possible to run out and get the video that I need. That was the case with this house. When I arrived on location of this kitchen renovation I–like I imagine everyone else–was overwhelmed by the incredible view from this place. So I didn't get pictures of the uber-funky wrought-iron dining room table or the classic 1970's light fixtures.  You get a glimpse of them, but I wish I'd taken more shots of the largest bamboo furniture I have ever seen.  Again, maybe it's not a crucial aspect of the kitchen renovation, but it is an example of the client's superior ability to recreate that quintessential 70's flair.
A  lot of you have kitchens that were built in the 1970's, and to be true to your needs I realized that this post needed to reflect that wacky and wonderful decade of design; I needed to show you it is possible to update a 60 year old kitchen without losing the character of the entire home.
I guess our Designers are starting to grow on me. And in the words of Groucho Marx, "I guess I'm going to have to get my suits altered."