Radon: A Graphic Case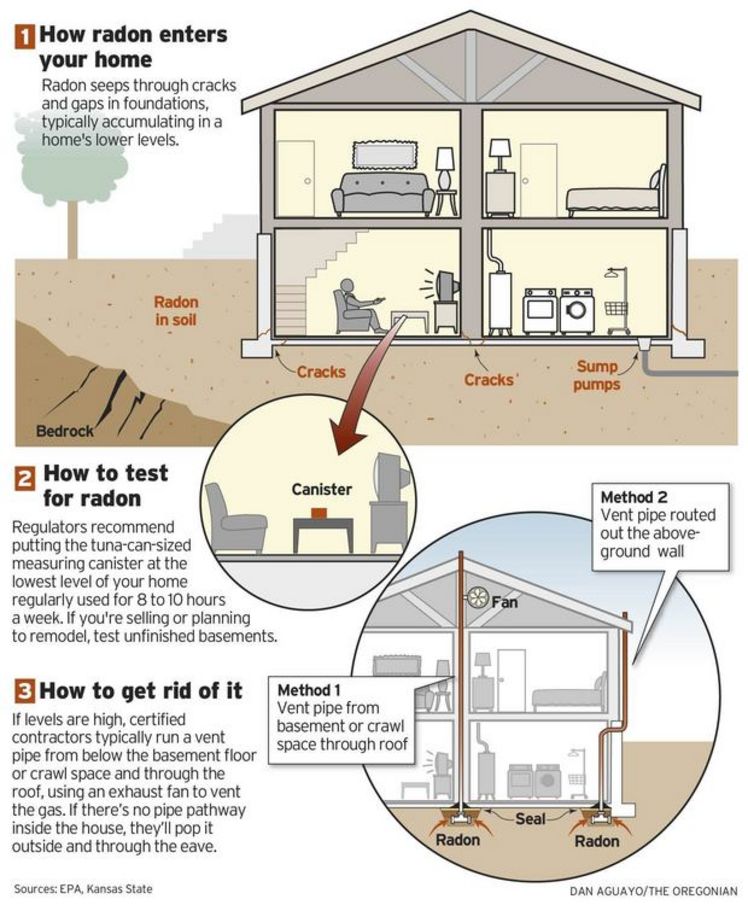 This infographic from The Oregonian explains how radon seeps into the house and how to vent it.
Dan Aguayo / The Oregonian
The graphic above, compiled by Dan Aguayo of The Oregonian, shows how you may be subject to radon exposure in your home and how professional contractors like Neil Kelly's Home Improvement division can help you mitigate levels of the odorless, colorless gas.
Radon on the Radar
The good news is that radon awareness is increasing. The challenge for homeowners is that if you are selling, your buyer is increasingly likely to ask what the levels are or whether you have carried out mitigation work in your home. While it may not increase your home value, it may well increase your home's overall ability to sell. No one wants to move into a home with health risks of any kind, especially when this risk is the second leading cause of lung cancer in the U.S. In the metro area homes along the Alameda Ridge as well as large portions of Northeast Portland have the greatest risks of having problems. And the levels of radon vary from house to house.
Radon Hard Costs
Radon work is typically pretty straightforward, averaging between $800 to $2500. It involves venting the air from your basement or soil-exposed walls to the outside. But it should be done by professionally trained contractor with a knowledge of radon and building science to assure that the gas has no avenue to seep back into your house.
Radon Testing
Neil Kelly's Home Improvement team can test your home quickly and accurately for radon, enabling you to get the results immediately without having to send a home test kit sample off to a lab. Read about the testing differences here. You can call directly at (503) 288-7461 or sign up on our website.