Home Improvement Gift Ideas for Mother's Day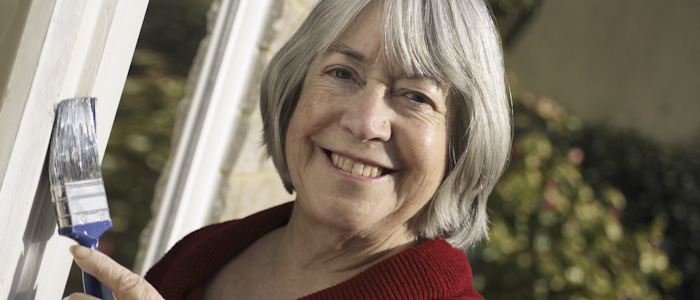 Home Improvement ideas abound for 364 days of the year, but on Mother's Day they take on a new, much more personal meaning.  I mean, we would do anything for Mom, right?
The problem is there are some home improvement projects that—while well intentioned— cause more grief that gratitude.  Let's take a look at some popular home
improvement projects that we can adapt to give Mom the gift she truly wants.
HOME IMPROVEMENT PAINT PLANS
Okay, the desire to surprise Mom with a freshly painted  living room or dining room is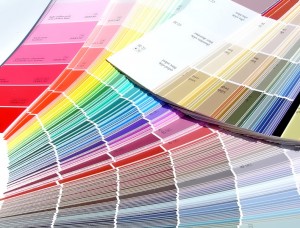 certainly well-intentioned—and perfectly  horrible.  Paint is very personal, and paint stores — like our pals at Rodda  Paint — have thousands of shades and hues to pick from.  But let Mom pick the colors — not you.  Otherwise you're likely to unveil that newly painted room only to see that look on her face from the time you painted the neighbor's white dog red when you were eight years old. And if you're a husband and you haven't yet figured this out — you are doomed.
Here's a better  idea:  Offer Mom a "Labor Coupon".  You offer to move the furniture, tape-off molding, carry paint cans, and put down drop cloths.  Maybe even offer to "cut-in" the edges if you're feeling particularly gracious and steady-handed.
MOTHER'S DAY MEANS FLOWERS!

Yes, I know—it's a cliché.
But I'm not talking about any ole cut flowers here.  Our friends at Dennis' 7 Dees have a cool offer right now on the latest Rose Festival Rose.  It's a beautiful orange hybrid tea rose called "Pop the Cork".  This  is a living rose that — after planting — will live to give Mom joy every year.  And this year it will give joy to everyone who  loves Portland's Rose Festival , because for every Rose Festival rose sold, 7 Dees will donate two dollars to the Rose Festival Foundation.  It's Portland's party, so "Pop the Cork"!
Maybe it's because Mother's Day corresponds with the arrival  of spring, but we're not done with the flowers motif in home improvement just  yet.  Manager of the Eastside Dennis 7  Dees, Dave Etchepare, says the most popular Mother's Day gifts are hanging baskets.  "Hanging baskets are popular  because they offer so much variety."
However, Dave cautions us to do a little site reconnaissance first. "Make  sure you have an idea where Mom will want to locate the hanging basket, because  we have both sun and shade baskets—and you'll want to match them to the proper  environment."
Don't want flowers?
Well, how about some garden infrastructure?  Consider building a planter — or assembling a  garden bench or trellis.
ORGANIZING DAY FOR MOTHER
Many Moms desire a better organized closet or kitchen, and while it's not very sentimental— a little organizational help can go a long
way.  Make sure you make plenty of  measurements first, and then check into some closet component systems.  Just don't go digging in Mom's closet, it's  rude and…you may find more than you want to. Again, offer the "labor coupon"  and save us all potential embarrassment.
Another great option is adding pull-outs in the kitchen  drawers.  Prices have come down on some  of these systems and they're a cinch to install.  Better yet, hire a Neil Kelly professional  handyman and have him install this nifty wine roll-out.  Our Homeforce division offers handyman help in Portland, Seattle, Bend, and Eugene.  And if you order one in the next 9 days we'll sweeten the offer.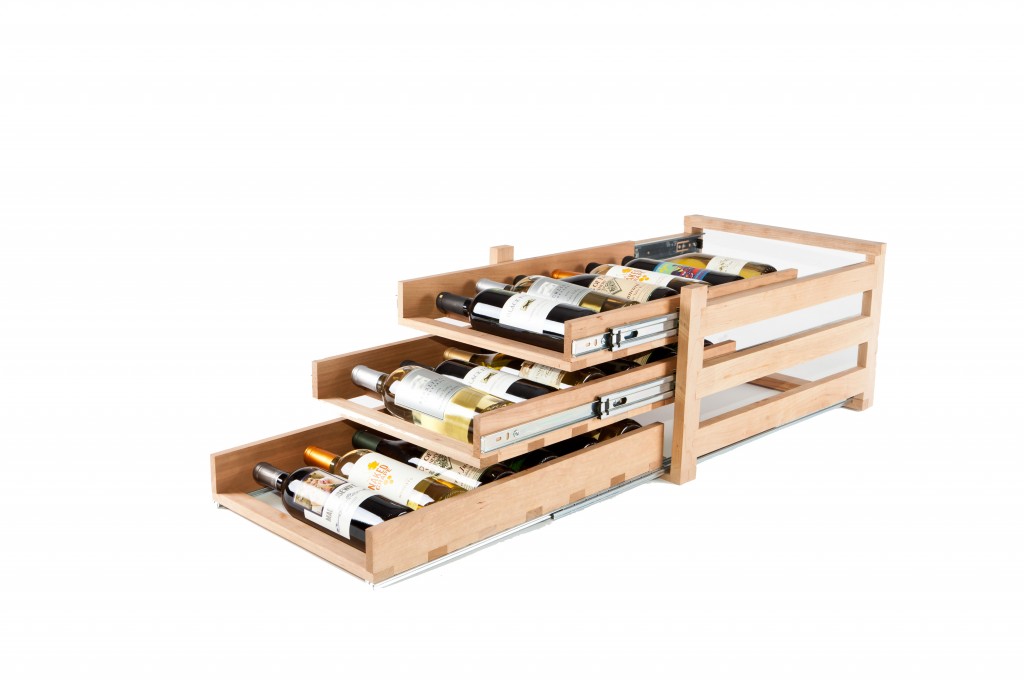 For any four hours of handyman time we will throw in one hour free — up to five free hours total. Our HomeForce handyman team members love their Moms. Just call us and mention the Mother's Day offer.
MOTHER'S DAY HOME IMPROVEMENT STARTS IN THE…BATHROOM?
Sometimes when I'm writing a blog post I type in a  sub-heading and then step back and wonder, "What the heck am I thinking?"  This is one of those times.  I can't reveal which Moms I've been talking  to, but many of them—secretly—love this idea.
It's the TOTO Washlet  Bidet Seat.  (Dude, I'm not kidding here!)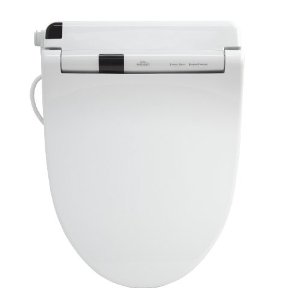 The Washlet is TOTO's patented electronic bidet seat, and  has quickly become one of the brand's top selling products.  Complete with heated seats, water wands,  nightlights (!), and remote controls, TOTO Washlets instantly upgrade Moms  bathroom and are fairly easy to install.
We hope one of these options works for you and makes Mom happy.  Out of all the gifts you get could get, probably the most important is to remember all the things that Mom has done for you!