Home Remodeling Project: The Governors' Home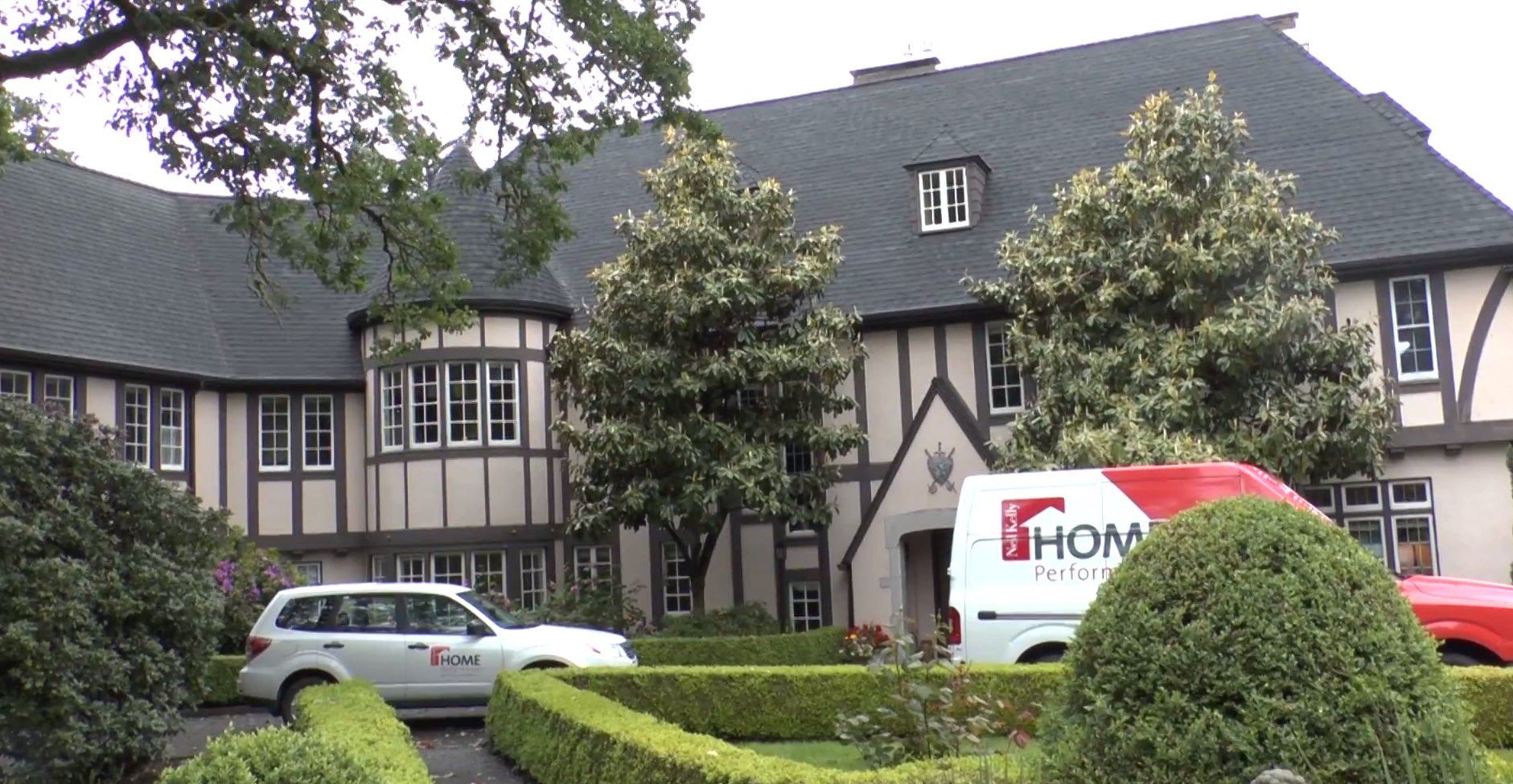 Every home remodeling project is special to Neil Kelly crews.  However,  it's not every day that we're called to complete a project in the Governors' mansion. Thanks to an Energy Trust of Oregon-sponsored project, that's exactly where our Home Performance crew was working in May — installing new energy saving products to save taxpayer dollars.


Home Remodeling: History of Mahonia Hall
Built in 1924, this sprawling tudor was originally constructed for hop farmer Thomas Livesley and his wife, Edna.  In that sense you can say this building has a connection with Oregon's craft brewing history.  The building was designed by Ellis F. Lawrence, the founder of the University of Oregon School of Architecture.
The 10,000 square feet building was donated to the state in 1988, and a contest was held to rename the mansion.  The winner was 13-year-old Eric Johnson from Salem, who got the name from a species of grape (Mahonia aquifolium) that is native to Oregon.
Mahonia Hall was added to the National Register of Historic Places in 1990.
We're happy to come to your home and see how we can make it more energy efficient, comfortable, and save you money on your utility bill.  The best part:  the energy audit is free!  And now Neil Kelly installs solar systems as well–ever imagined your meter running backwards?