Jumping For Juniper: "A Weed To Custom Cabinets"(VIDEO)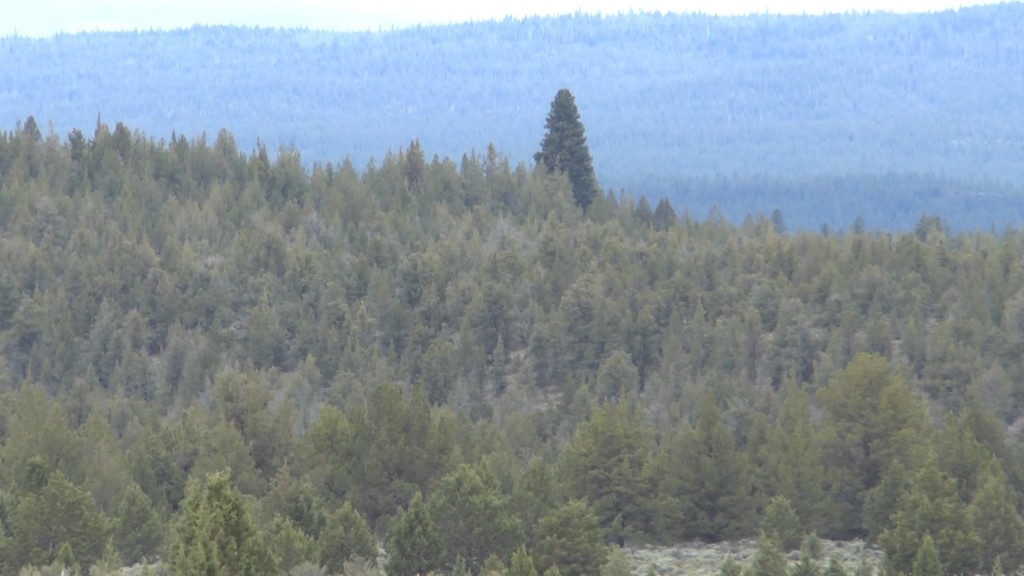 Western Juniper makes a fantastic looking custom cabinet, and at the same time harvesting Oregon's prolific tree may save the water table and the Sage Grouse.
And this week Oregon juniper advocates secured a sizeable win that validates efforts to cultivate hardwoods from the invasive Eastern Oregon plants.  The Oregon State Weed Board has crafted a policy backing "efforts to thin juniper to levels that are historically more in balance with protecting and restoring watershed function."
Unlike the Himalayn Blackberry and English Ivy, Western Juniper is not an invader from another continent.  But it is just as invasive and just as potentially harmful to the rapidly shrinking Eastern Oregon water table.  The trees also provide increased cover for predators to the Sage Grouse.  The bird is accustomed to more of an open prairie eco-system, so it's at a distinct disadvantage to predators like coyotes who—thanks to the Juniper—have more hiding places to sneak up on the Grouse.
Here's a recent video on the subject produced by our friend, independent video producer, Jeff Gustin:
The good news about juniper is that is has characteristics that make it fantastic wood for custom cabinet production.  Neil Kelly Cabinet Director, Mark "Smitty" Smith explains:
While the Board can't fund projects that are considered "exclusively juniper thinning," advocates counted the ruling as a victory. The Western Juniper Utilization Project seeks to collect more of the wood from Oregon's southeastern reaches because it can be turned into custom cabinets, posts and doors, among other building projects.
"It really hits at the heart of why we are working to create a market for juniper," said Tom Kelly, president and CEO of Neil Kelly Co. and a co-leader of the Western Juniper Utilization Project.
The Oregon State Weed Board backs private, government and nonprofit organizations that aim to limit the spread of tree, shrub and herbaceous plant species if they become harmful to overall eco-system health.
See the original article on Sustainable Business Oregon.