Kitchen Remodeling Ideas: Renovating the Nest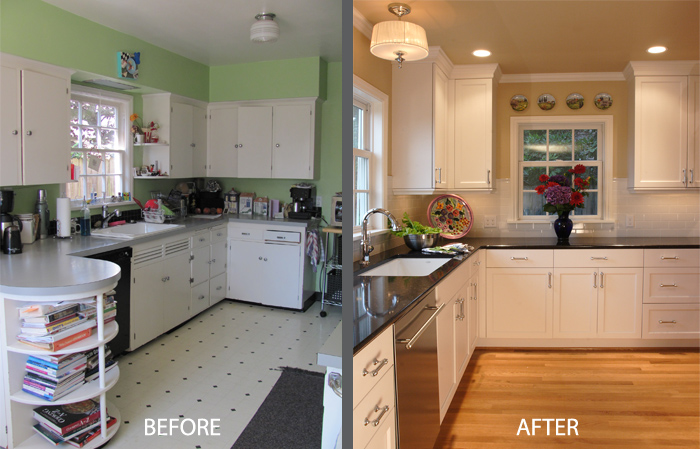 For 16 years the Nielsen family pretty much left their Northeast Portland home alone.  They had plenty of other things to do than worry about kitchen remodeling ideas for their Alameda neighborhood home.  But finally, realizing that their teenage twins weren't going to be living in the home much longer, the couple decided to open up the main floor plan so that the remaining family time could be better appreciated.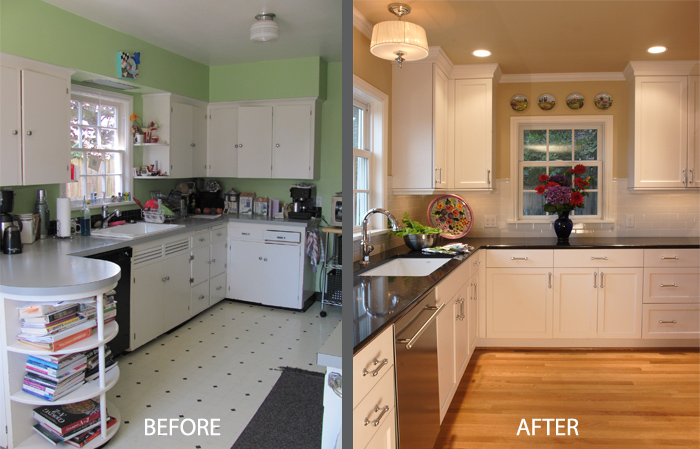 "Preserving the traditional feeling in this 1940's home was crucial," says Neil Kelly Design Consultant Janel Campbell.  The Lake Oswego-based award-winning designer was hired by the Nielsens to open up the main floor without gutting the home's original charm.  "My ultimate goal with any kitchen remodeling idea is to update while still making it feel like the final product belongs in the home," she says.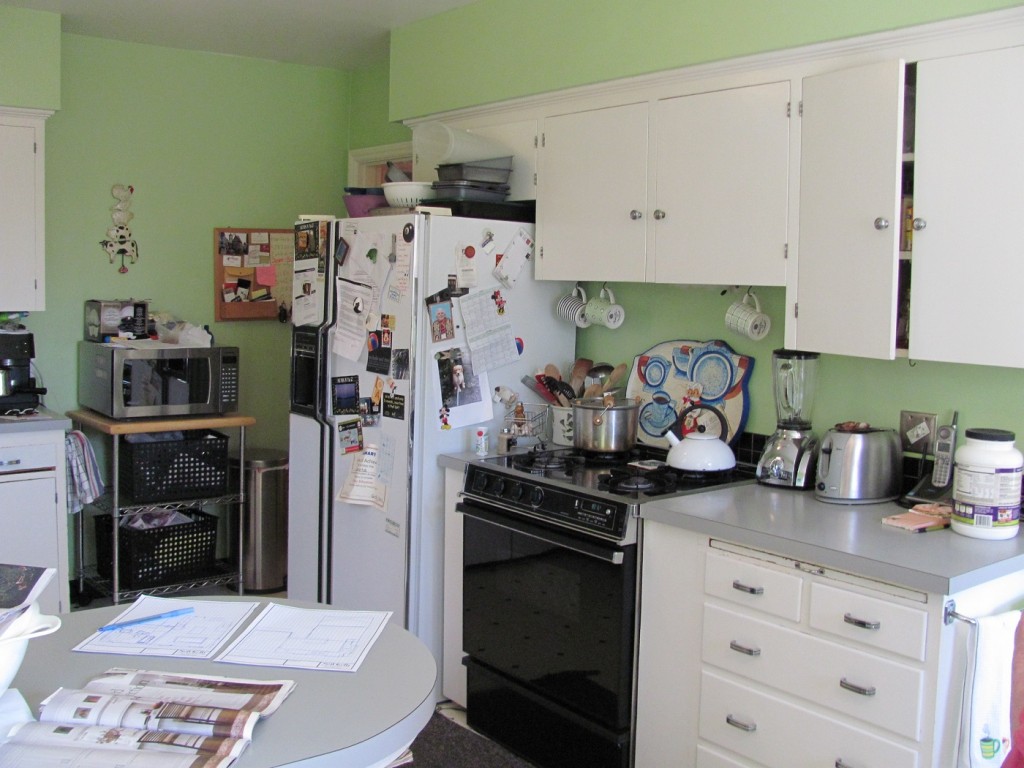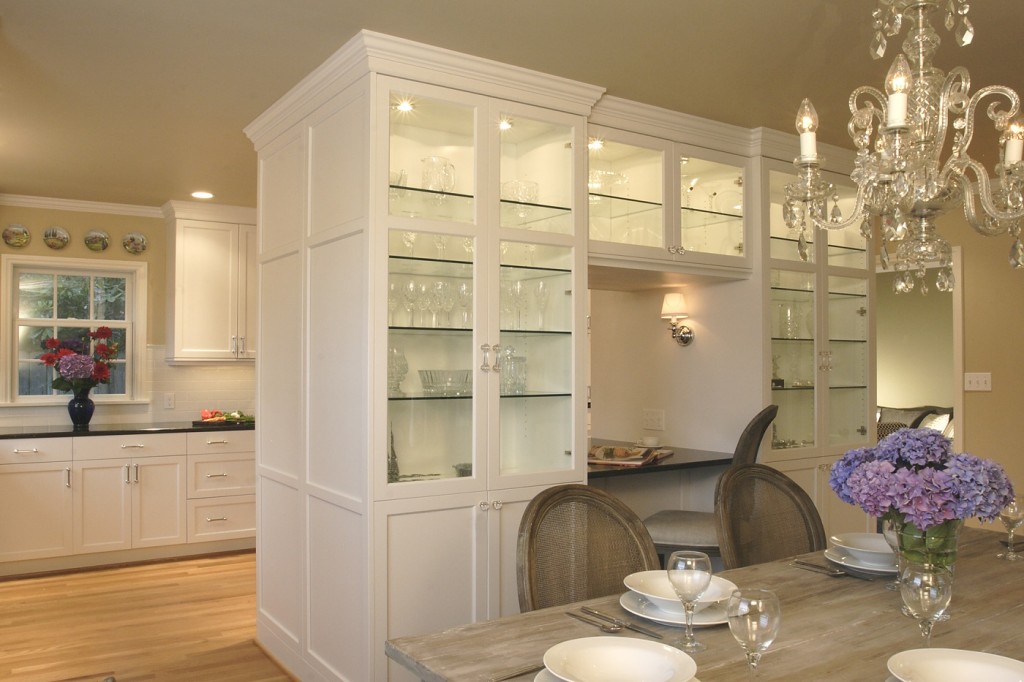 This project would present more than aesthetic challenges. The new kitchen remodeling idea required removing two load-bearing walls and incorporating new point loads on overextended floor joist spans.  Janel and Project Manager Dan Moore also needed to relocate the sink to the front of the house, and incorporate a dropped beam enclosed in a new oversized cased opening between the kitchen and family room.  "The complexity of integrating the necessary structural components into the design are overshadowed by the simplicity and cleanliness of the design," Janel says.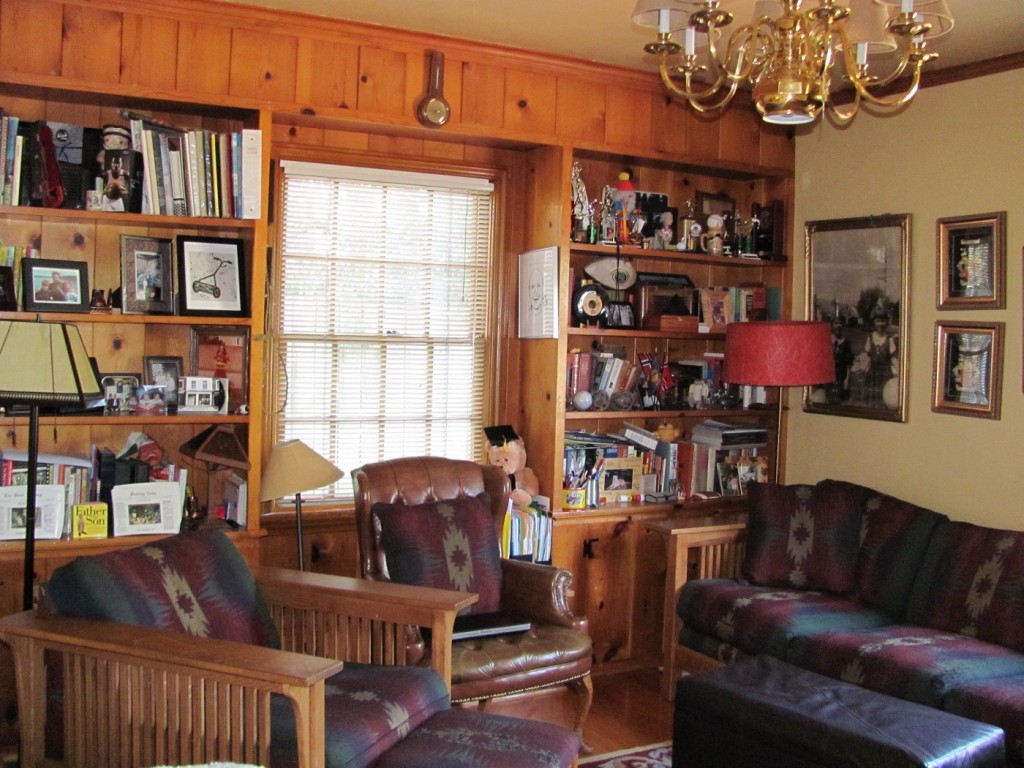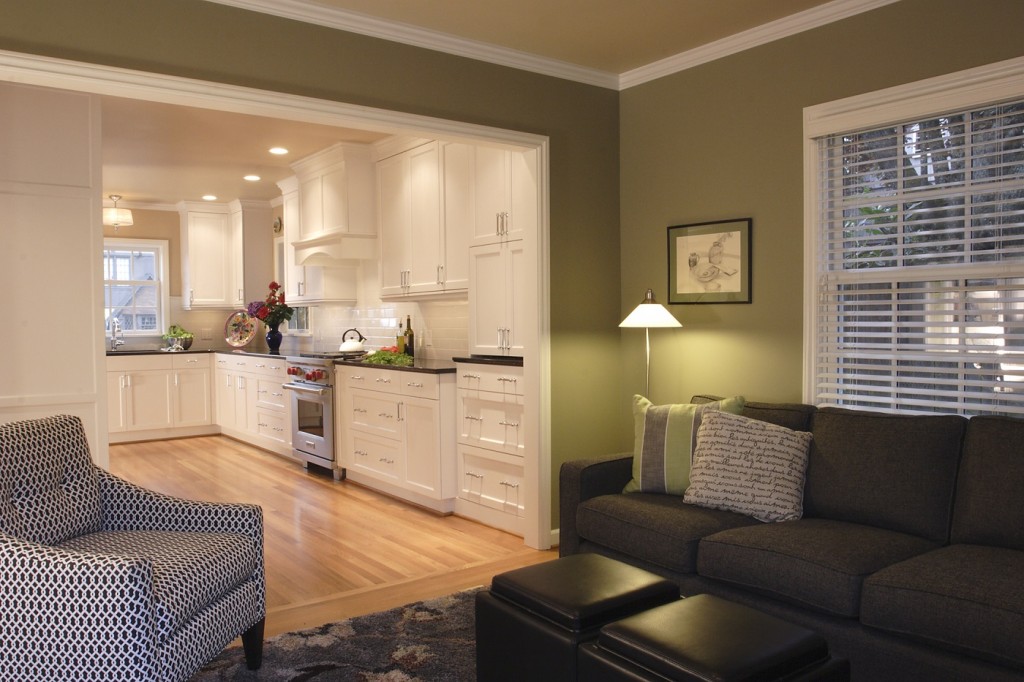 And the finishing touches were important to create a balance between a more formal dining area and the informal family room.  "The china cabinet with pass-through was the most important feature to integrate into the kitchen remodeling idea," Janel adds. "This is the first view that guests see as they enter the room."  The pass-through also provides room for guests to sit, a direct view to the front entry beyond the dining room, and the hutch stores and displays glassware. Janel's peers were so impressed with the kitchen remodeling idea design that she was awarded the 2013 Regional Kitchen Prize in that price category by the National Association of the Remodeling Industry (NARI) and a 2013 Kitchen Prize from the Oregon Remodelers Association.
But the best award she can receive is from her appreciative clients.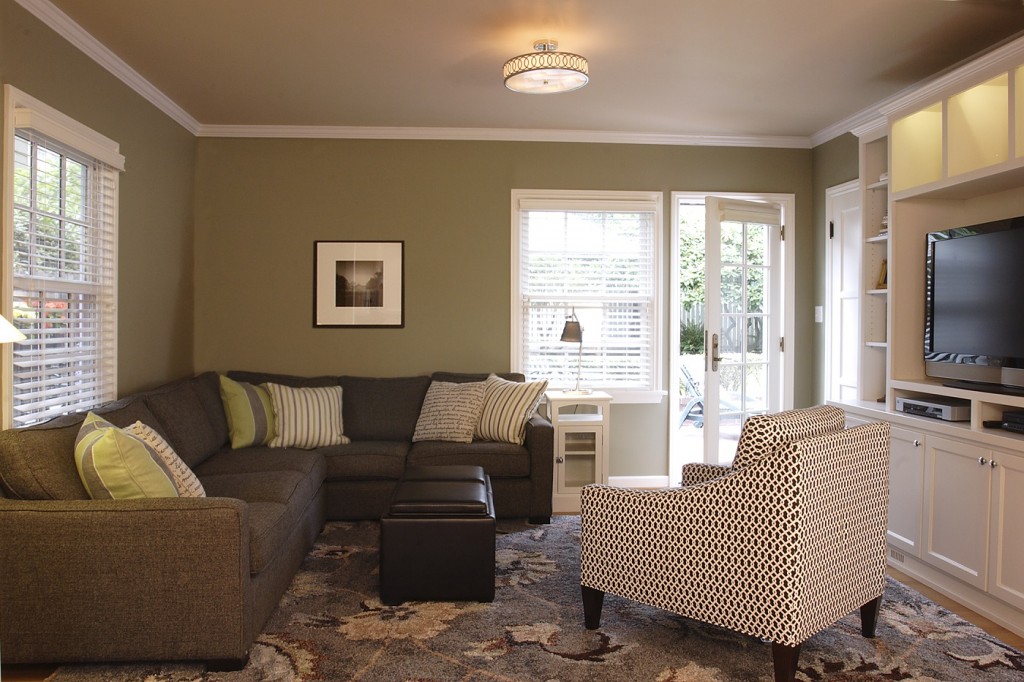 Now, the Nielsen kids have a pretty cool place to perch before leaving the nest. "Our kids can enjoy it with us and their friends before they go off to college and we'll enjoy it for years to come," says Martha Nielsen. "We were so happy to do this now."