"Kitchens! Kitchens! Kitchens!"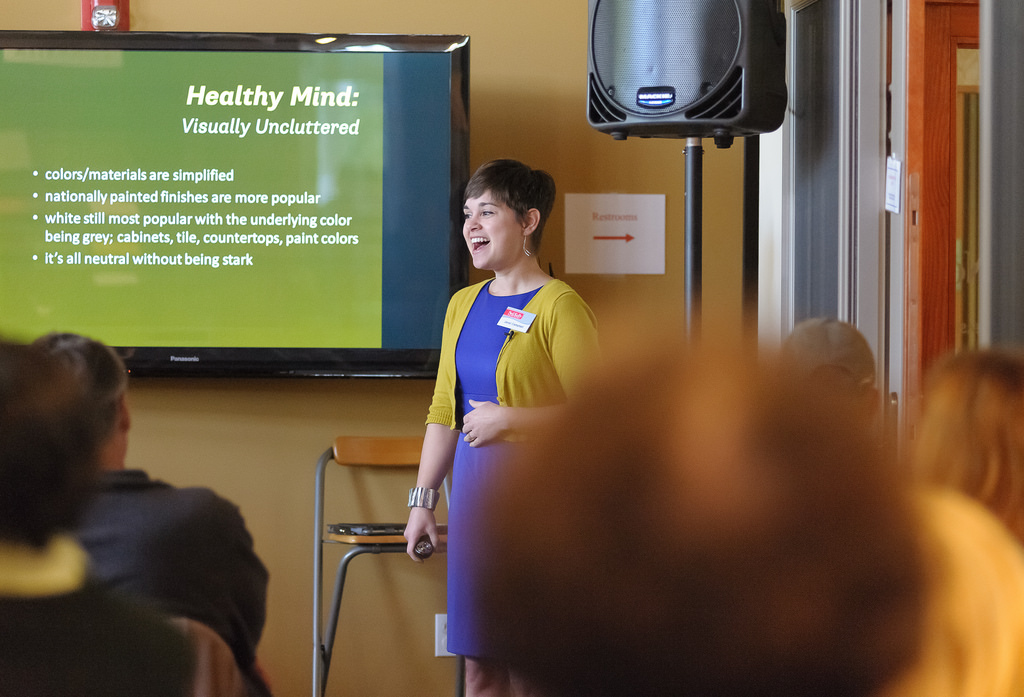 "Kitchens! Kitchens! Kitchens!" is all about–you guessed it–bathrooms!
Okay, sorry–but we had to have a little fun.
The second annual Kitchens event drew over 100 people to the Neil Kelly West-side location last weekend.  It's an entire day dedicated to teaching people about kitchen remodeling.  In case you wanted to go and weren't able to make it, here's what you missed:
We switched up some of the workshop topics this time around.  At 10 a.m. we had a workshop about the difference between a kitchen design fad and a kitchen design trend. In the afternoon, there was an informative workshop of materials and lighting for your kitchen.  We also featured workshops on "Kitchens for All Ages and Life Stages" and offered a live cooking demonstration.  And the day was capped off by "Best Techniques for Cocktails with Heritage Distillers and Kitchen Kaboodle".  Sounds like fun, doesn't it?
We had a great turnout, and several of our trade partners reported that attendees were asking serious questions about remodeling.  If you missed it this year, not to worry–the event was such a success we'll be doing it again next year.  Again, it will be free to the public and an excellent opportunity to learn from the "one-stop-shopping-center" for all things kitchen design!