Kitchens Kitchens!!! What's new in 2013?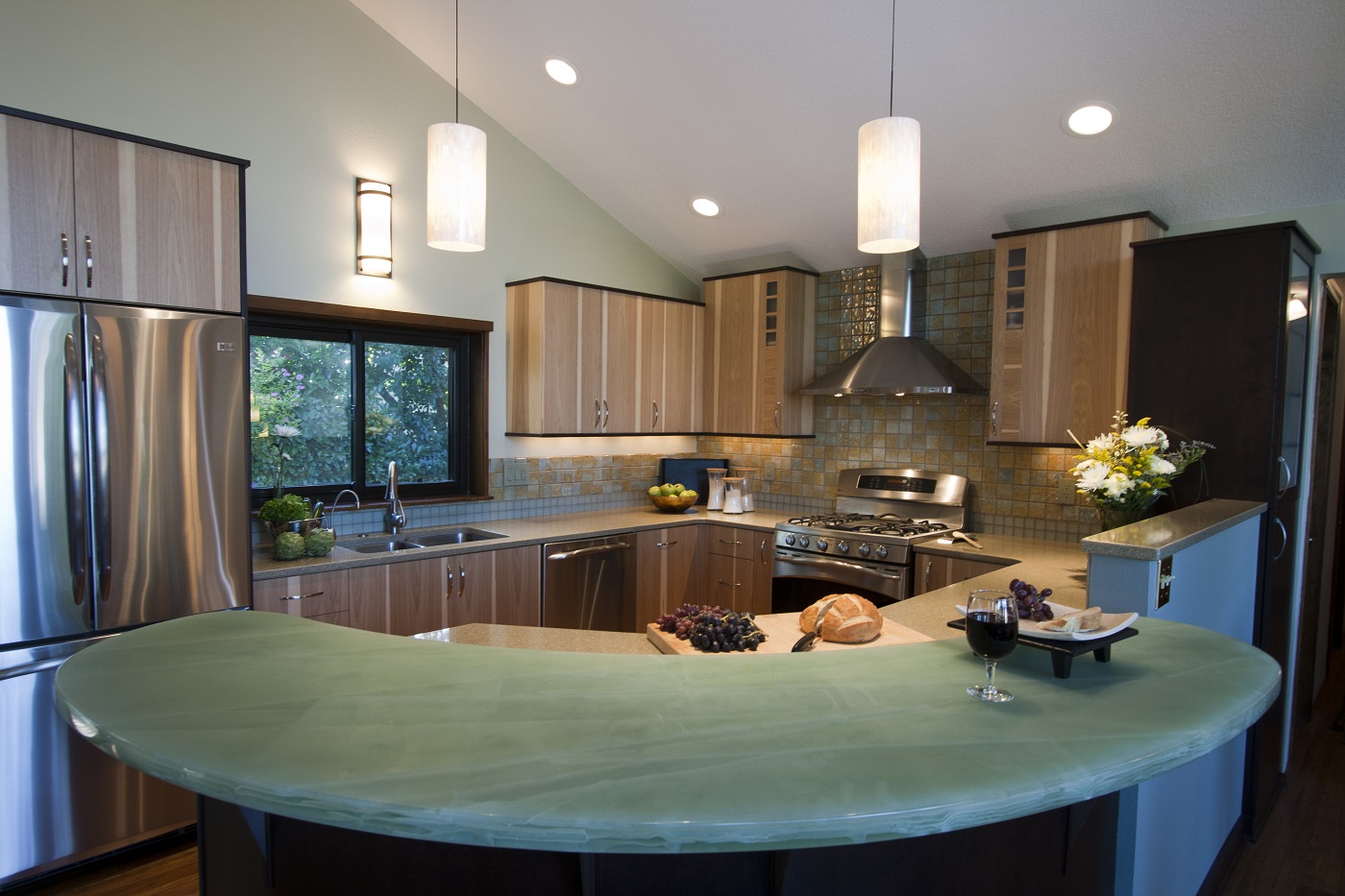 On a recent summer-like Saturday in May more than 80 people gathered in the Neil Kelly West side Design Center to watch live cooking displays, learn cost-saving remodeling tips and get a first hand look at the latest kitchen fixtures to hit the market.  It was the Neil Kelly "Kitchens Kitchens" event and it was a smash.
Check out our video here, and then read on to learn more about new kitchen trends:
Kitchens Kitchens: "What You Didn't Miss"
Just because you missed the event doesn't mean we're not going to share!  When it comes to kitchen design in 2013 we're seeing trends that focus on healthy living.  Uncluttered kitchen designs are hot, and strive for simplifying, organizing, and maximizing space in the kitchen.  "The kitchen is actually changing quite a bit because most of our clients are wanting to incorporate the exterior areas of the home where it's generally private and it's not connected," says Neil Kelly Design Consultant Kristine LeVernois. "We want to connect those spaces, open them up, and remove any clutter because now we're entertaining more informally."
How Gray is Your Kitchen?
Gray may appear drab and dull, but it's the hot new color in the kitchen. "We're seeing gray show up in lots of different ways," says Neil Kelly Design Consultant Janel Campbell. "We're seeing more painted surfaces as a rule, and we're seeing gray show up in countertops, tiles, and cabinetry."
Warming up Your Kitchen
When it comes to appliances, the hottest new toy is the warming oven.  "The first time I saw one I thought it was the silliest thing I'd ever seen," says BASCO Sales Consultant Michael Zivanich. "But now that I have one I don't know how I lived with out it," he says.  "I did eggs Benedict the other morning and the warming oven kept the English muffins and Hollandaise sauce just the right temperature until it was time to plate."
You may have missed this years' "Kitchens Kitchens" event, but you can always get the latest trends by talking with one of our Design Consultants at any Neil Kelly Design Center in Portland, Bend, Eugene, and Seattle. Or for real-time trend updates, follow us on Facebook!