Let There Be Light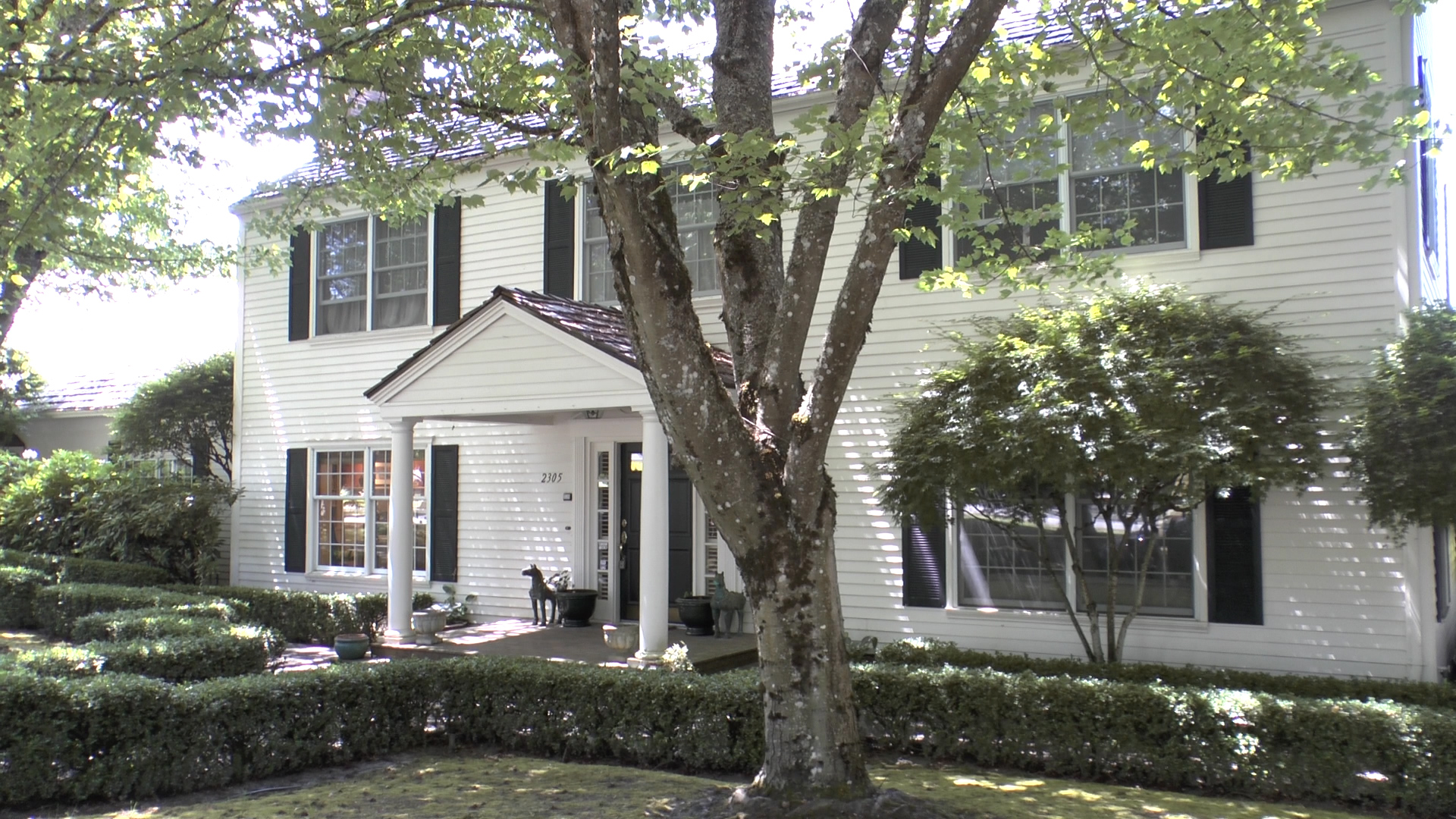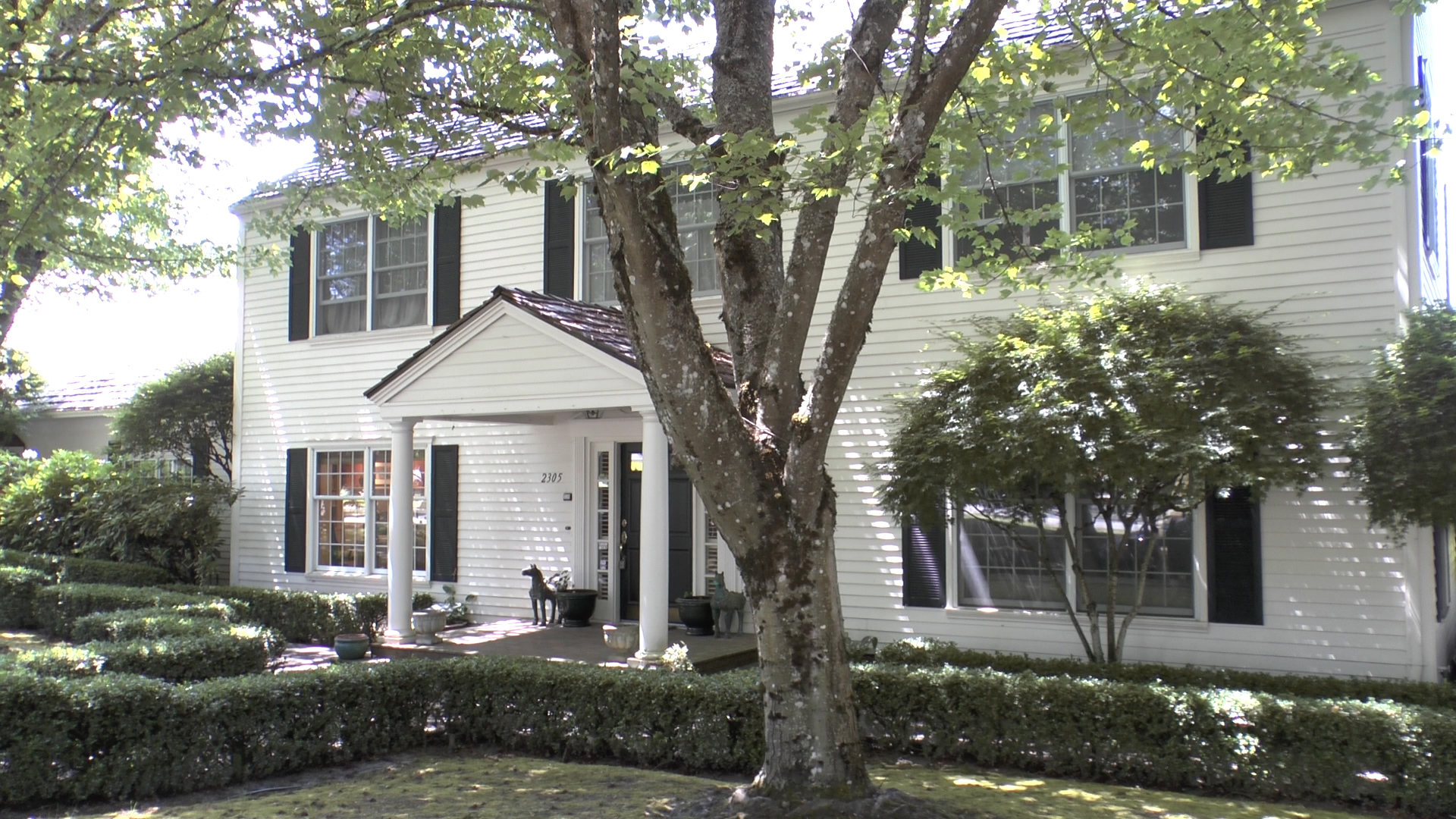 "Let There Be Light"
It's a biblical phrase with literal reference for sun-starved Northwesterners.
Living in a tree shrouded acre in Portland's Benton Hill neighborhood, it was a phrase that Connie and Jerry knew well.  They love nearly everything about their 1982 Colonial—even the huge Fir and deciduous trees out front—the same trees that starved the home of light.
"It was just a dungeon," says Connie. "All the cabinets were brown in the library and there were some horrible dark things on the windows."
Shortly after moving in ten years ago Connie and Jerry hired Neil Kelly Design Consultant, Randi Reed, to renovate the spacious kitchen and master bathroom.  Now, ten years later they couple hired Randy again, in part to tackle the light-depravation issue, but also—as Connie puts it: "I just needed to see her again."
So Randi and her crew came back to tackle the dark library and funkily-outdated bathroom.  "We tried so hard to save the bright blue sink and toilet, but they were just so firmly entrenched after 32 years of being in the same spot," Randi explains. "We really wanted to donate them to the ReBuilding Center."
Now the bathroom has one of the most ornate and gorgeous sinks you'll ever find, and a stunning carved granite backsplash that gives the room character.  The room also was finished in Venetian plaster, featuring a one-of-a-kind look and graceful elegance.
Even with all the bathroom modification, the room that really attracts Connie is the once dungeon-like library. "My computer space used to be cramped and dark," she says. "I was in a cabinet with a small work space, and now I have all kinds of room and light."  There used to be only two lights in the entire library, now it has four different sources of light.
Here's a partial list of some of the other remodeling considerations for the library:
The fireplace was surrounded by ugly brown brick.  Now it is surrounded by granite
Connie spent hours on Pinterest and Houzz looking specifically at ceilings.  She was interested in a coffered (or box beam) ceiling, and that's exactly what she got.
Connie used to own a bookstore before she retired.  As a result she has a lot of books and tchotchkes.  She wanted not only ample storage, but also a lot of bookshelves to house her collection.
Randi wanted to make the library cabinets similar to the kitchen but not exactly the same.  She wanted them to relate…but used a warmer white with brown tones in the library.
And Randi's not done yet.  "I'm hoping they call me in the next couple years so we can come and take care of the final two baths and the laundry room." she says.  "It's just really nice to work with people you consider your friends."