Lifetime Home: "More Design Than Meets the Eye"
Bathroom Remodeling
|
Home Remodeling
|
Interior Design
|
Kitchen Remodeling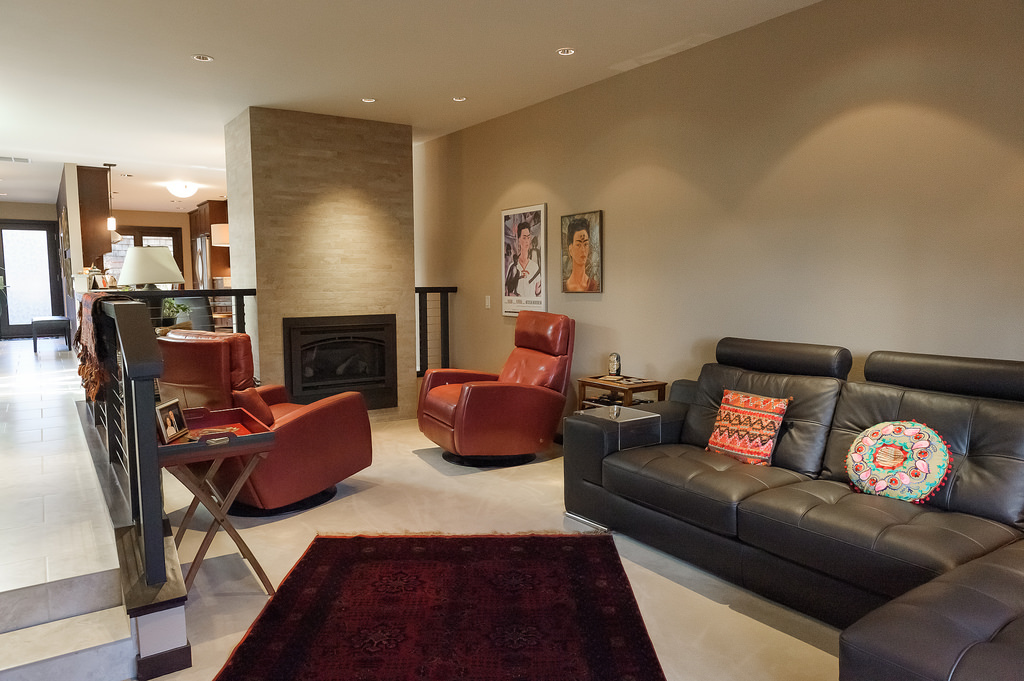 One of the first home design concepts our designers investigate when starting a design/remodel job is where the design is "trendy" or trend-setting.  "Trendy" designs come and go, and are often outdated shortly after they're done.  Trend-setting design expresses the homeowners' individual personalities and can last a lifetime.

In the case of this Lake Oswego condominium project, the design not only needed to be timeless, but functional for the future in case the homeowner needed to use a wheelchair.  "We call it a 'Lifetime Home' because this place needs to meet the needs of the homeowner now and down the road, when her needs would change," says Neil Kelly Designer, Kristine LeVernois. "We really worked hard to put all the needs together so they don't have to remodel years on end."
Considering that a wheelchair requires more room to maneuver, Kristine started her design factoring in wider hallways.  "We had to take away from some of the storage to make the hallways wider," Kristine says. "But we used cabinetry storage instead of closets because closets make the hallways small."  She also had to reorient the entry to the bathroom in case they needed that space to maneuver a wheelchair.  Kristine also added a stylish and functional grab bar that folds up next to the water closet.  And, a chair/grab-bar combo in the shower can be moved to either side of the space—depending on the need.  Factor in a curb-less shower, high-clearance cabinets, and a wider-than-standard door and you've got a shower that's functional for years to come. But it has to be fun, too!  "In the shower we cut glass tiles into the textured tiles," says Kristine.  "It looks like tweed with clear glass bubbles and we just placed them along the shower."

The theme of accessibility and open spaces continues in the kitchen. "Two people couldn't really be in there," the client says. "It was born in the 1960's and ideas have changed.  You couldn't get the refrigerator door open without standing sideways."  Now there's plenty of space, and as you can see—the classic design is timeless and will remain fashionable well into the future.
An important aspect of a "Forever Home" is that it not only needs to be timeless, but the infrastructure needs to be up to date. "It was like a bomb went off in this place," says the homeowner.  "The person who lived here before was here for 30 years and considered herself a 'Do it Yourselfer'," the homeowner says. "As a result there was a lot of deferred maintenance that just had to be dealt with."

Even the entryway was an issue.  It had stairs that limited accessibility.  Now, it is a flat walk past a serene water feature.  "When we first came here I was walking with a cane," the homeowner says. "I've since had a hip replacement…but that whole front entry that Neil Kelly did makes it so much easier to get in and out of this place."
Whether you call it a Forever Home or the more traditional title "Aging In Place", the concept is gaining in popularity with aging baby boomers:  Instead of having to move to a place that better fits your accessibility needs, make the place you live in and love now a home that will fit your needs for a lifetime.  And this project is proof that you can do it…and have your home looking darn stylish too.