Neil Kelly Company: "One of the Best"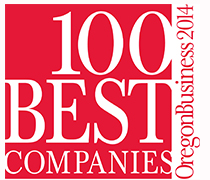 The Oregon Business Journal today released their list of the top 100 companies to work for, and–not a surprise to those of us who work here–Neil Kelly is on the list!
Here's what our fearless leader, Tom Kelly, had to say in a company-wide email this afternoon:
"I am pleased to announce that Neil Kelly has made the list of 100 best Oregon companies to work for. Thanks to you all, we came in at number 30 in the large company category, ranking with other well-known companies including Umpqua Bank, Director's Mortgage and Davis Wright Tremaine.
The survey results are based on excellence in work environment, management and communications, decision-making and trust, career development and learning, and benefits and compensation. Most
importantly, the survey results came from the employees.
You may remember the surveys going out. Last year we made "Best Green Companies to Work for" but this year we are back on the primary list. Thanks to all who filled out the surveys – employee participation is critical to making the list. Your feedback and initiatives are what allows us to improve! 
Congratulations to all. A day to be especially proud."
So you can see which other companies made the list, here's the link to the Oregon Business Journal.
Remember, only last month Neil Kelly joined the growing ranks of Oregon companies to become a B Corporation.  The "B" stands for Benefit, in this order:  People, Planet, and Profit.  Along with this company's long-standing dedication to sustainability and community–it's not hard for us to beam just a little bit.
And then get back to work.