Neil Kelly Ranked #1 by Portland Business Journal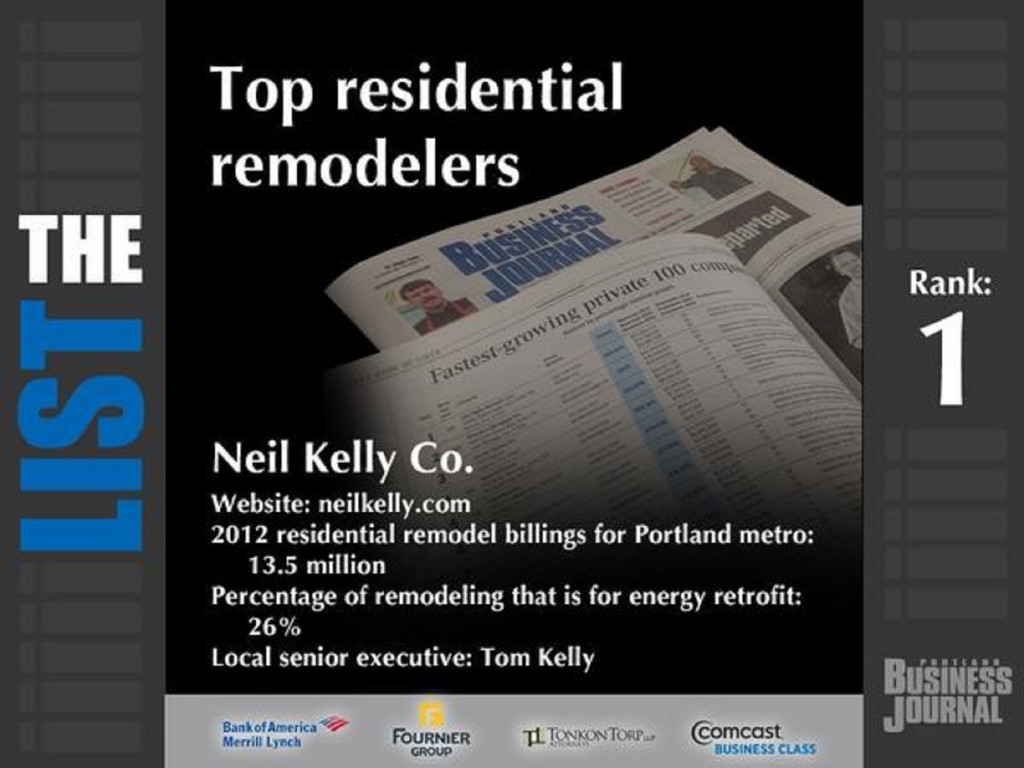 The Portland Business Journal's Book of Lists hit the streets today, and guess which residential remodeling company tops the list?
Not difficult to guess, huh?
According to PBJ, "Ten contractors shared information about their Portland metro residential remodeling work. Collectively, they reported $42.7 million in 2012 billings, with energy retrofits accounting for between five and 35 percent of the total."  Neil Kelly was at 26% last year, and with the acquisition this year of Mr. Sun Solar imagine how high that percentage is going to jump in 2013!