Neil Kelly Wows Houzz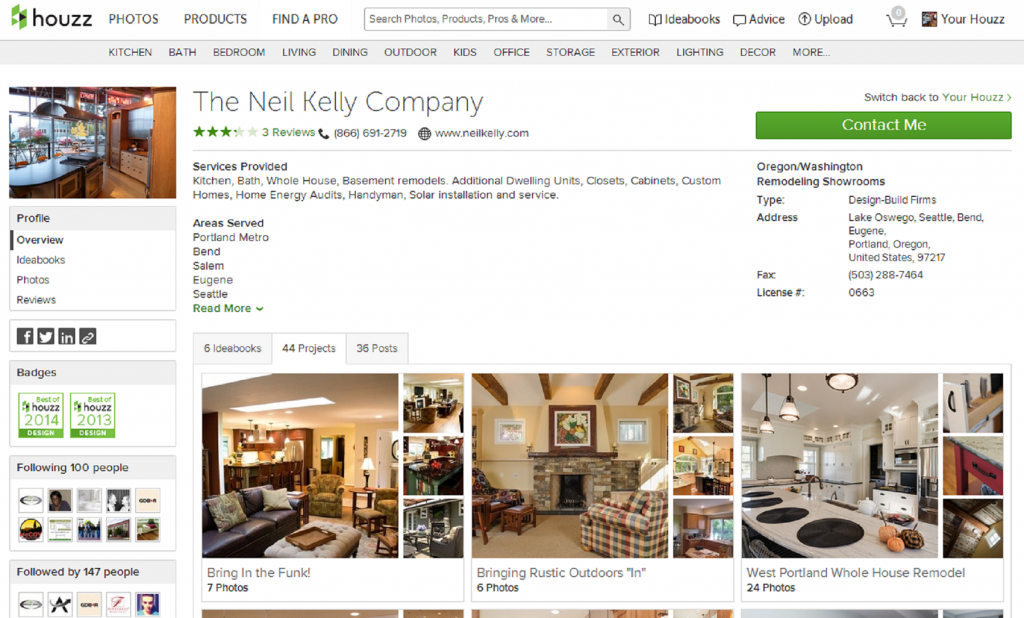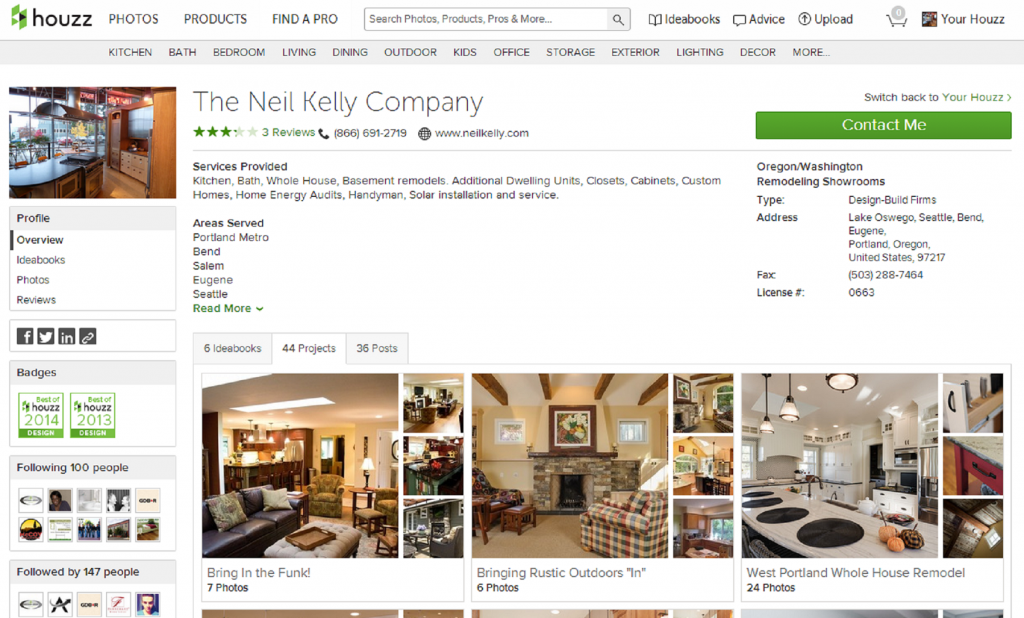 The leading global platform for home remodeling and design has awarded Neil Kelly and 10 of its design consultants with customer satisfaction and design awards.  Houzz announced February forth the near record-level of awards bestowed to Neil Kelly's company Houzz page and that of several Designers.
"As a company there's no one who even comes close to Neil Kelly (in number of Houzz awards) in the Northwest," said Houzz Account Executive Michael Tatich. "And to have your company win one of the coveted design awards is not something that happens every day."

The Houzz customer service badges mean that the designer or company got positive feedback from clients who went out of their way to post glowing reviews on Houzz.  Design award recipients are hand-selected from Houzz editors who determine which projects are the most popular among the more than 16 million monthly users on Houzz (they are called "Houzzers").
Houzz has seen a huge increase in popularity in the last two years. It's estimated that 230 million professional images of home interiors and exteriors are added to Houzzer personal ideabooks annually.
What's this mean for Neil Kelly?  "These Houzz awards are like a seal of approval that confirms our designers consistently outperform other companies in design expertise and service," said Tom Breunig, corporate marketing manager at Neil Kelly. "This can really help prospective clients feel comfortable that not only do we have a lengthy track record, but that we will be able to bring the best ideas to their projects."
Here's the list of winners:
Customer Satisfaction Awards:
Barbara Murphy, CKD, CBD, CGR, CAPS
David Ewing, CR
Janel Campbell, CKD, CBD, CAPS
Joel Fraley, CKD, CAPS
Kathleen Donohue, CMKBD, CAPS
Mathew Maher
Matt White
Michelle Rolens, CMKBD, CR, CAPS
Therese DuBravac,
Design Award Winners
The Neil Kelly Company page
Suzie Atkin AKBD
Congratulations to everyone on the list.  We hope to continue to show the world award-winning work!