Remodeling a Home: "Playing House"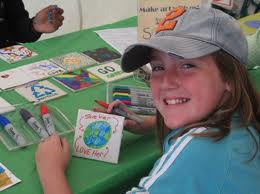 Remodeling a home is as much about personalizing as it is trying to achieve a particular style, and when you're trying to put your own touch on that new space, don't forget to include all the members of your family… especially the little ones. Fortunately there are a lot of options for your kids to express themselves in a home remodel.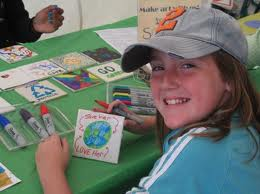 CUSTOM KID SHOWER
If you're planning to add a new tile shower, why not include some custom hand-painted ceramic tiles? Stores like Ready Paint Fire in NW Portland let you can select a blank tile, paint it to your liking, and then have it installed along with the other shower tiles. Neil Kelly Design Consultant David Ewing says this project is especially appropriate in the kids' shower. "You don't need to paint every single tile," David says. "You just do about four tiles, space them evenly or put them in the corners and then you have a personalized shower just for the kids." Ewing also recommends saving extra blank tiles so when you move you can "pop" out the custom tiles and replace them.
GOING TO PIECES
Another project Ewing has completed involved a house full of artists. They had their two children break up old tiles and plates, and then used the pieces to create a beautiful mosaic backsplash in the kitchen. He says the project made the children feel like they were a part of the entire remodeling project, and helped them take pride in their new home. "Whenever I bid a job where there are kids in the home I make sure to ask the parents what level of involvement they want from the children," David says.
IT'S A WALL…IT'S A BLACKBOARD…
It's easy… it's fast… and it's fun. Transform a wall of your kid's room into a chalkboard by simply applying chalkboard paint. It applies the same as regular latex, and can be painted over when the kids grow up. And if you would like to save some money, you can make your own.
ALPHABET (WALL) SOUP
If you're looking for some wall art that's not quite as permanent, check out an alphabet wall decal available at Etsy.com. Most of them are less than $40 and can be arranged any way your little speller desires.
INSPIRING THE ARTIST WITHIN
You don't have to do a major remodel to encourage the artist within your child. And before you start buying art supplies you're going to need a place to store them. Check out these cute animal canvas bins. They're a great way to store paper and craft projects and are easier to move around than a big plastic tubs.
The sky is the limit when it comes to feeding the starving artist in your kid.  And who knows, maybe your little one will grow to be the next Michelangelo.