Portland Street Fair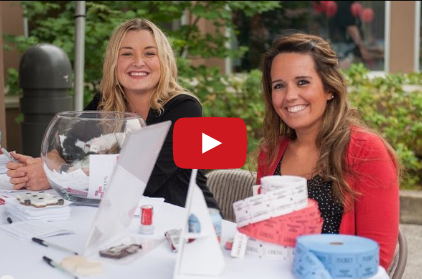 Tile. Windows. Floor coverings:  These home improvement materials and more were on show at the Neil Kelly Portland Street Fair.  More than 250 people attended the fair, and received free food, prizes, and–and this is the best part–free advice on home improvement, performance, and repair.  Check out this short video:
Portland Street Fair: "Here's to Our Vendors!"
We couldn't do what we do at Neil Kelly if it weren't for our vendors.  Here's a list of vendors at the Portland Street Fair:
Landscape East and West
Parr Lumber
Lakeside Lumber
Milgard
Solatube
Indow Windows
West Pac
Mr. Sun
Sunset heating and Cooling
Jacob's Heating
Modern Plumbing
Kohler
Oregon Copper Bowl
Keller Supply
Caesarstone
Precision/Neolith
A-Tech Granite and Marble
Forbo Marmoleum
IGL/Recycled Timber Products
Dal Tile/American Olean
Emser Tile
Statements Tile
Pratt and Larsen
United Tile
Budget Blinds
Christiane Mellinger Oriental Rugs and Textiles
Richelieu
Rodda
Basco
architectural Heritage Center
CEWO
Earth Advantage
Goby Walnut
Parker Furniture
Volunteers of America
Cobalt Mortgage
Again, thanks to everyone for making the Neil Kelly Portland Street Fair such a huge success!