Project Profile: Portland Heritage Home Renovation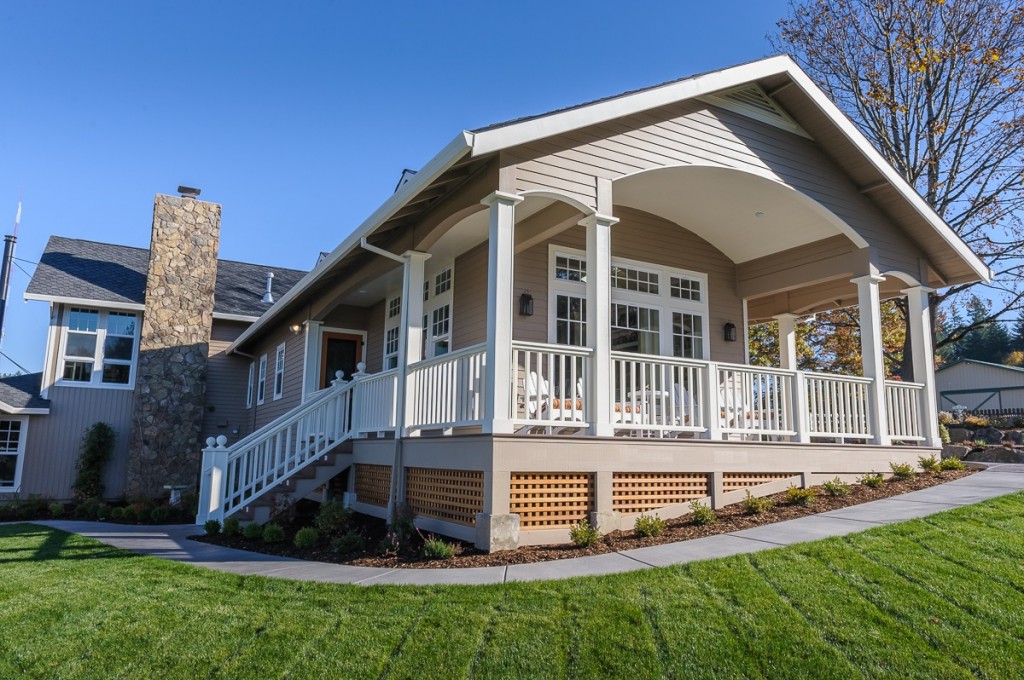 It is one thing to remodel a kitchen, a living room, or a bathroom—but it's a whole other home renovation endeavor to switch the entire orientation of a home. That's exactly what Neil Kelly Design Consultant, Karen Richmond, did in a stunning West Slope Portland home renovation project. "The entry way was originally narrow and a little bit dark, and the client wanted a sense of a nice entry," Karen says.
Originally built in 1974 as a Northwest Contemporary, the home was oriented towards the North—away from sweeping views of the Willamette Valley and Oregon Coast Range. The clients, Dennis and Kathy, wanted to take advantage of the view, and change the style of the home from a Contemporary to a more of a cozy, Country style.

"The property has been in our family for 100 years," Dennis says. "We originally had greenhouses on the property which drove the house orientation to the North. Those greenhouses are gone and replaced with a beautiful garden, but we really wanted to see the view," he says.
In addition to adding 940 square feet and swapping the front entry with the back, Karen also added a larger kitchen area to facilitate family gatherings with the grandkids. Karen added a walk in pantry, and then went to in search of a rare feature in many Northwest homes: Light.

"In order to bring more light into the home we put dormers on the roof, installed light wells, and barrel vaulted the family room," Karen says.
It didn't end there. Karen and her "Hammer Time" team added a wrap-around porch to overlook the valley. The Neil Kelly crews then touched up all interior surfaces with a fresh coat of paint, refinished the floors and added new interior trim and stair railing.

The dashing new front entry features Simpson doors, and the new living room is framed by Milgard Ultra windows. The island is topped with elegant White Macauba granite, and the black and white backsplash tile was provided by Pratt and Larson.
Dennis and Kathy have strong heritage to this special piece of land. Now, they have the home of their dreams to match.