Seattle Home Design Center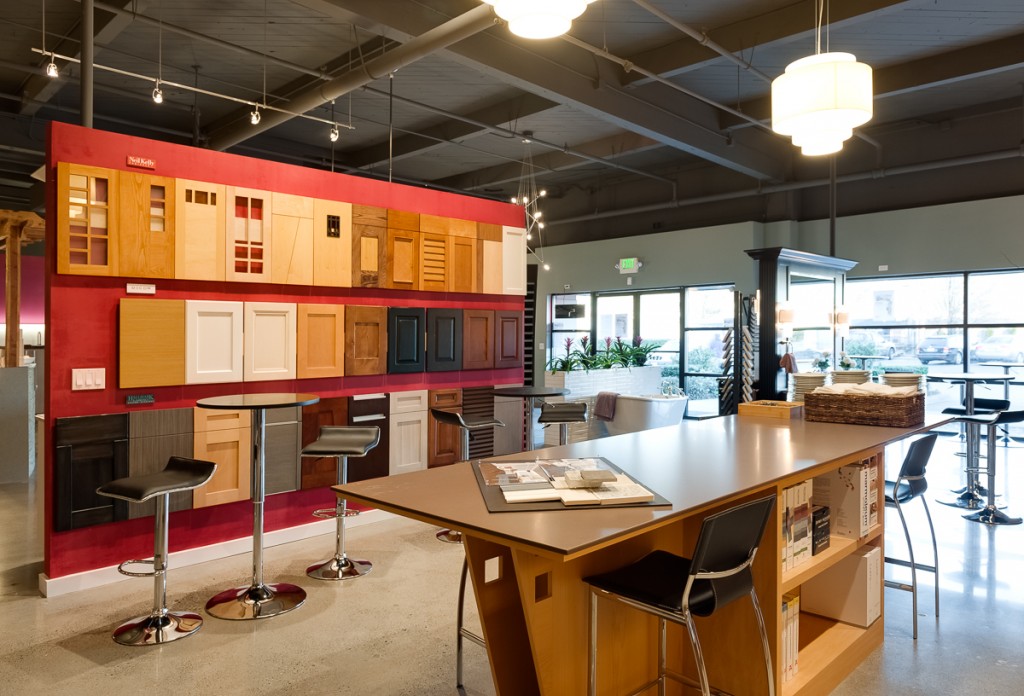 Our new Seattle Home Design Center is open for business!
And before opening the doors to the public we decided to throw a little party.  In case you couldn't make it, here's the video:
The five thousand square foot Seattle home Design Center has been in the planning stage for well over one year. Located in the heart of Seattle's Design District, the home Design Center is surrounded by trade allies that will make it a cinch for our clients to peruse tile, flooring, and paint stores without having to spend the afternoon in the car.
We couldn't have completed the Seattle home Design Center without the help of our valuable trade partners:
A & N Drywall
Quality Flooring and tile
Bill Saltzstein
Newway Energy and Home Technic
Several Neil Kelly designers contributed to the Seattle Home Design Center, and the supervising designer is Kathleen Donohue. "We needed to design using classic trends so it doesn't end up looking "faddish" and has to be replaced in a couple years," Kathleen says. "It has to be inspiring for a diversity of interests, but ultimately it must be a timeless design center as well."