Sliding Patio Door: Three Home Transformations
Adding a sliding patio door between your indoor and outdoor space is a smart and efficient way to increase the curb appeal of your home.  Besides giving you a clearly defined but well-integrated internal and external environment, a sliding patio door will open your home to the wonders of nature while giving your overall architectural design a touch of style and personality. Boasts of its charm and operational convenience, sliding patio doors are excellent for transforming your living space with elegance and versatility.
Create a Feeling of Openness in Your Home
A sliding patio door dramatically transforms your home by integrating outdoor colors and natural lighting with its shiny glass door panels. Beautifully constructed with a combination of fixed and sliding glass door panels that glide effortlessly across the rail, sliding patio doors are loved for their large glass doors and windows and expansive views. Considered as a typical eco-friendly improvement to your house, a sliding patio door effectively reduces your energy bills by regularly bringing a flood of natural light and warmth into any room of the home.
Offer Great Convenience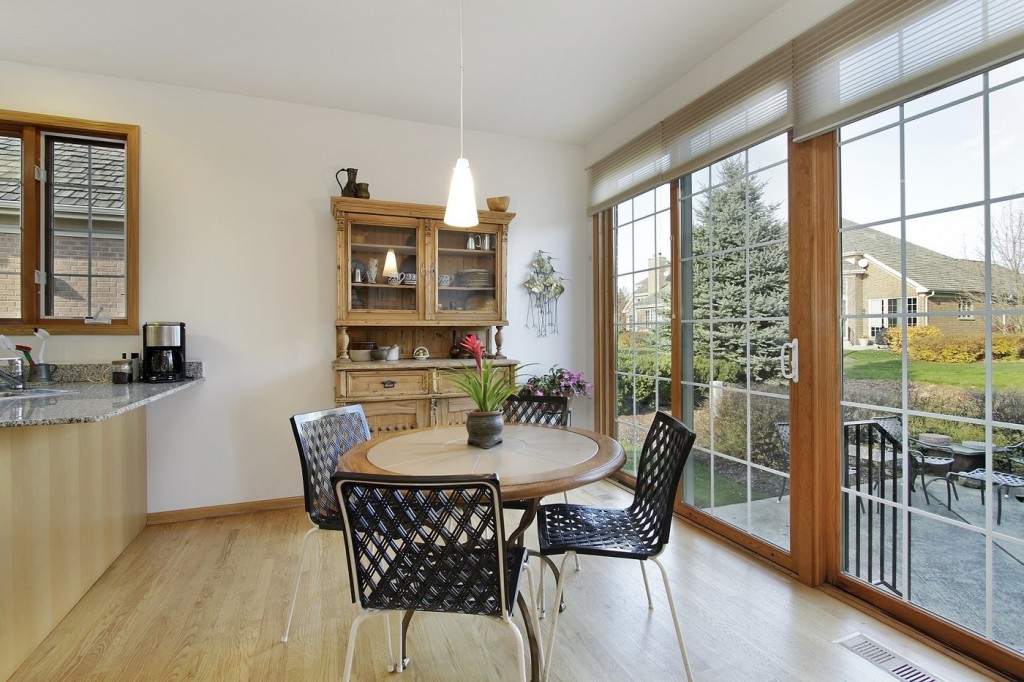 Besides illuminating your home with the wonders of outdoor space, the generous opening of a sliding patio door offers you great convenience for moving beds, couches, hutches and other large pieces of furniture in and out of the home. Sliding patio doors offer a seamless operating experience that will come handy whenever you are hosting a social event or simply want to add large furniture to your outdoor space. In days when the weather is unfriendly, sliding patio doors will keep any unwanted natural element from entering your home. You will have the option to enjoy the sound and sight of rain without getting yourself wet.
Increase the Value and Beauty of Your Home
Because patio sliding doors transform your home with its energy-efficient features, an inviting atmosphere and unmatched user experience, they are recognized for increasing the resale value of your home. On first look, a sliding patio door infuses an air of elegance and charm into its exterior design. Prospective home buyers love the generous and expansive outdoor view a sliding patio door offers, and are more than happy to pay more once they learn of the energy saving options these amazing structures can bring. Moreover, the versatile designs and generous customization options that come with a sliding patio door also makes it a perfect addition to any home style. Whether it is transitional, traditional or contemporary, there is a sliding patio door for you.
Transform your living space with the sliding patio doors. Regardless of which style you choose, you'll want to make sure of one thing: the glass material can is not only energy efficient but also storm resistant. Standard insulated glass comes with Lo Ē² 272 and Lo Ē² 366 glazing options so your home will be well-insulated and comfortable no matter what the temperature may be.
Paul Kazlov is a "green" home remodeling enthusiast and an industry pioneer for innovation in home renovation. Paul writes for the Marvin Windows NJ blog and strives to educate people about "green" products such as metal and solar roofing, energy efficient windows, and more. Follow him on Twitter @PaulKazlov.