Birthing a Happy, Healthy Home Remodel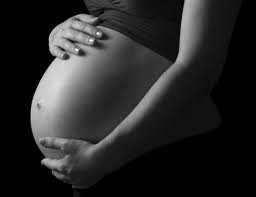 Some liken a home remodeling project to the last few weeks of being pregnant: You're tired, you're uncomfortable, and you just want it to be over.  But ultimately, when they hand you the new baby — or the keys to your finished home project — you forget all about those labor pains.  But until that glorious day comes, the only way to prepare to the physical disruption of a remodeling project is to be mentally prepared. "Plan and prepare", says award-winning design consultant Michelle Rolens of the Neil Kelly Company.  "While you are going through the design phase start thinking about the logistics of how you and your family will survive the remodel."
HEALTHY HOME REMODEL: "Darkest Before The Dawn"
For progress to be made in any home remodeling project it's got to get ugly first.  Real ugly.  There's going to be dust and noise.  At times electricity is going to be shut off.  Then the water may be cut off.  And depending on what kind of job you're having done you may even see people dressed in white suites, booties, and respirators.  A good design consultant from a single-source design-build firm will shield you from most if not all of these intrusions, but since we homeowners are creatures of habit it's only natural that we want our little cave back to ourselves.
HEALTHY HOME REMODEL: "Plan to Live Without"
One technique to live with a large remodeling project involves preparing to live without the room or rooms being remodeled.  If you're engaged in an extensive kitchen re-do,
then have a microwave or hot plate set up by a utility sink downstairs.  For the time being, that downstairs IS your kitchen, and you may want to familiarize yourself with the work of frozen entrees. Consultant Rolens recommends using social media to help.  "Pinterest links you back to blogs or creative foodies that can help prepare that meal
fast".  And Rolens says if your one and only bathroom is being remodeled, you'll need to rent a trailer, a porta-potty, or rely on family or friends. "Many people use the facilities at their gym or workout club. Others contact family or neighbors", she says.
HEALTHY HOME REMODEL: "Pick Your Quiet Spot"
With all the hubbub around you, it's important to have a place you can retreat to when it's absolutely necessary – and have it picked out in advance. Maybe it's a quiet coffee shop with plush chairs, or maybe it's the clean guest bedroom in the attic away from the first floor noise. For a room in your home, pick out some soothing decorations, buy yourself a nice blooming potted plant and put some aromatherapy oils on the shelf. Load up your mobile device with peaceful music, put on your headphones, and you're in a different world. It might just be for an hour, but it will help recharge your
batteries.
HEALTHY HOME REMODEL: "SEE THE FUTURE"
There will be times when you will need to be reminded how awesome your new home is going to look. Keep those architectural drawings, save those CAD drawings. You can even post them in your quiet spot.  When things seem at their darkest pull out those drawings, those artist-renderings,and remember:  "My new space is going to be wonderful!"
HEALTHY HOME REMODEL: "Simplify, Man…."
The fewer people you have to deal with during your project the easier will be the entire remodel experience.  That's where the design consultant role comes into play.  Pioneered by the Neil Kelly company in the early 1970's, the design consultant model takes the burden off the homeowner – there's no need to hire a designer, and an architect, and a general contractor, and sometimes, a number of sub-contractors. One Neil Kelly design consultant is responsible for all of those jobs.  If you've got a change to make or a question to ask—there's only one person to approach.
Years down the road you're going to enjoy your new space and the few weeks you spent using the utility sink as a kitchen will be a distant memory.  But by managing expectations BEFORE the project starts you can keep your sanity during the job.   And design consultant Rolens emphasizes that a little creativity doesn't hurt.  "Get
creative and it will all be over with soon".