Suzie Atkin: 40 Under 40 Winner!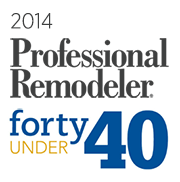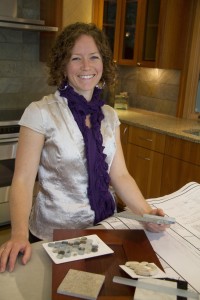 Suzie Atkin has a lot of talents.  First of all, she's a Neil Kelly Design Consultant, which means she's the best of the best.  Secondly, she recently was named in Professional Remodeler's "40 Under 40″2014 list.
But most importantly, Suzie can say "supercalifragilisticexpialidocious" backwards.
Okay, okay…so maybe it's the second point that is the real point of this post.
Since 2011 the remodeling industry magazine lists the biggest "movers and shakers" who are under 40 years of age. As has been the case in previous years, honorees are very diverse in their professional and personal interests as well as their service to professional societies and philanthropic organizations.
We took a moment to ask Suzie her keys to being included in the 40 Under 40 list:
1). Describe how you feel being included in the "40 under 40" list? It is of course, an honor to be listed, though I consider myself as being representative of the level of professionalism and talent that is so evident in our industry right now. I have the privilege of being surrounded by incredible designers who I learn from everyday.
2). What do you feel got you on the list? Again, I feel that I've learned a great deal from those I'm surrounded by, and don't mind a little hard work to put what I have learned into practice.
3). On the "40 Under 40" list you mention–as one of the things you couldn't live without–your bikes.  What are some of your favorite rides/trails? Well, my absolute favorite trails are in the Rattlesnake Wilderness outside of Missoula, Montana. That's where I learned to ride. However Oregon has some amazing trails as well. My favorites being Phil's Trail system in Bend, riding over the McKenzie Pass between Eugene and Sisters, and riding through the Gorge.
4). What advice would you give to other up-and-coming designers?
– Be patient with your career.
– Communication is paramount to success.
– Heels are super cute, but always have a pair of closed toe shoes for jobsites!
– Don't forget to make a human connection to those you help.
– Remember to not take yourself too seriously.
If you'd like to see how Suzie approaches design and working at Neil Kelly, it's right here in her Video Business Card:
We've very proud of Suzie Atkin here at Neil Kelly, if not for her recent award, at least for the whole backwards "supercalifragilisticexpialidocious" thing. I mean, have you ever tried to do that?