Veterans Day Build in Eugene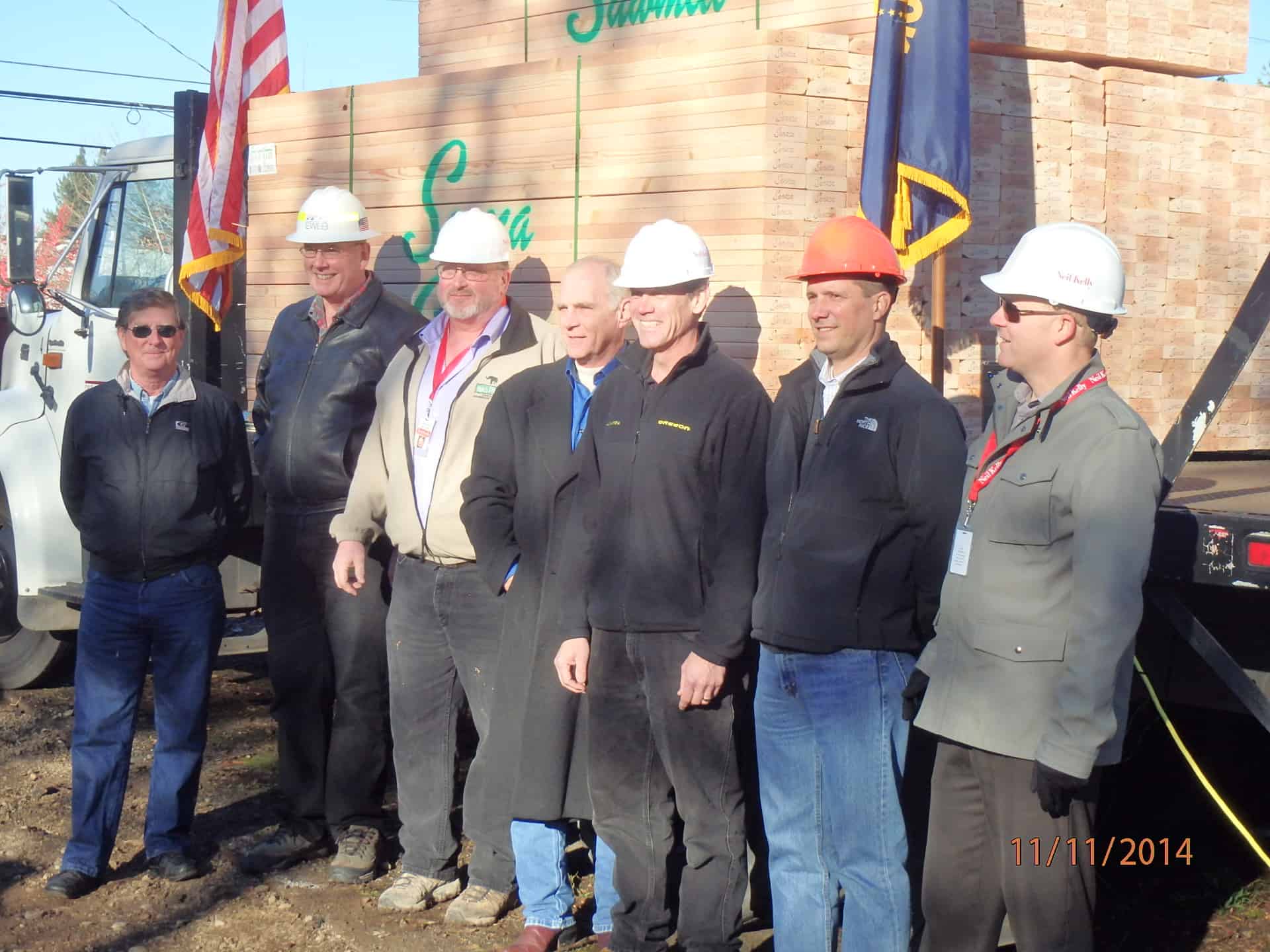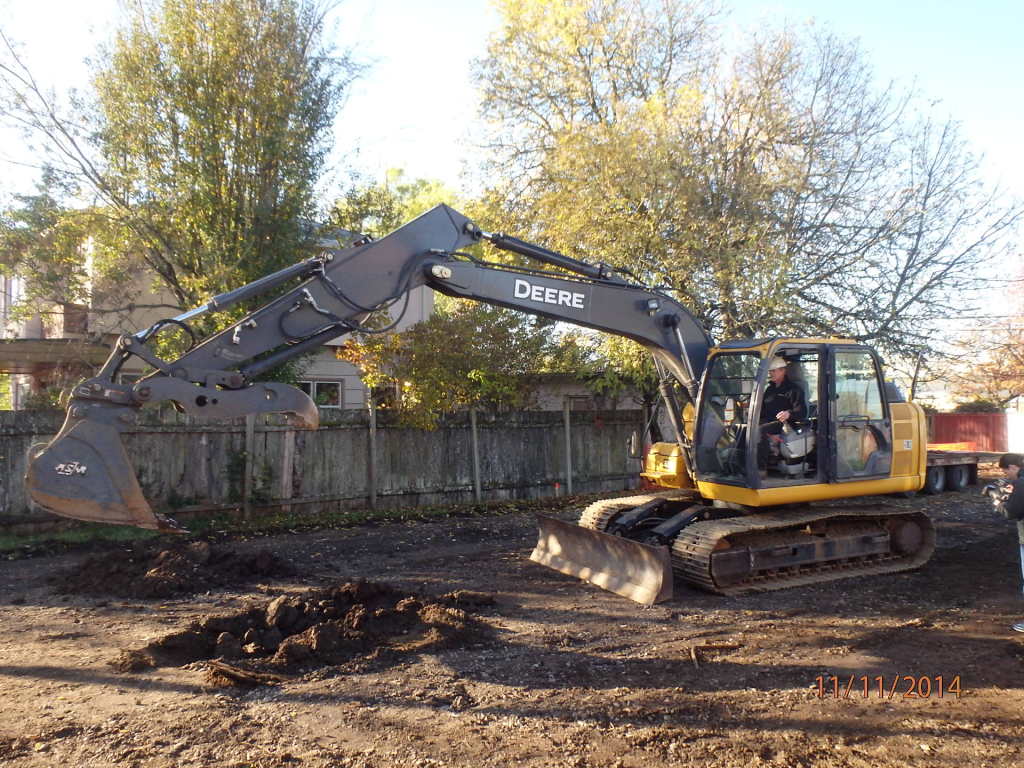 Veterans Day in Eugene this year came with a blast of bitterly cold arctic air.  And for one United States Veteran and their family the frigid Veterans Day also came with a degree of hope—hope for a new home.
That hope comes in the form of the Veterans' Housing Project (VHP) of Eugene.
Back in 2011 a group of Eugene-area community leaders decided they wanted to do something to help Veterans returning home from war.  The first thing they noticed is that a lot of Veterans had no home to return to.  So, they decided that their mission would be to provide affordable rental housing for veterans and their families while transitioning back into civilian life.  The VHP works with properties which they obtain at little or no cost and then fixes them up with the help of eager volunteers.
On the chilly morning of November 11th, 2014, those eager volunteers would consist of Neil Kelly's Eugene team, and the Seneca Sawmill Company—which provided a generous donation of all the lumber needed to finish the home by March of 2015.  It will be called the Seneca House, and it will be the seventh completed house of its kind in the Eugene area.  It will host a Veteran and his or her family for two years while they settle back into life in the Emerald Valley.
Eugene Neil Kelly General Manager, Matt White, told KMTR-TV: "This is just such a cool program, and especially here on Veterans Day being able to break ground for this. It's just one way that we can show our appreciation and support for the veterans of our country."
The Neil Kelly Eugene Team has actively taken a part in the mission of the VHP by providing the same expertise it brings to all its projects; a supportive team with craftsmanship from our custom designs by our Neil Kelly design team all the way to the construction process with skillful project management, carpenters and trades.
To learn more about the VHP; check out their website here- http://www.veteranshousingproject.org/
To hear the KMTR report along with a video of the ground breaking here: http://www.kmtr.com/news/local/Veterans-Housing-Project-breaks-ground-on-new-home-282350101.html?mobile=y&clmob=y&c=n