Veterans' Housing Project: A Work In Progress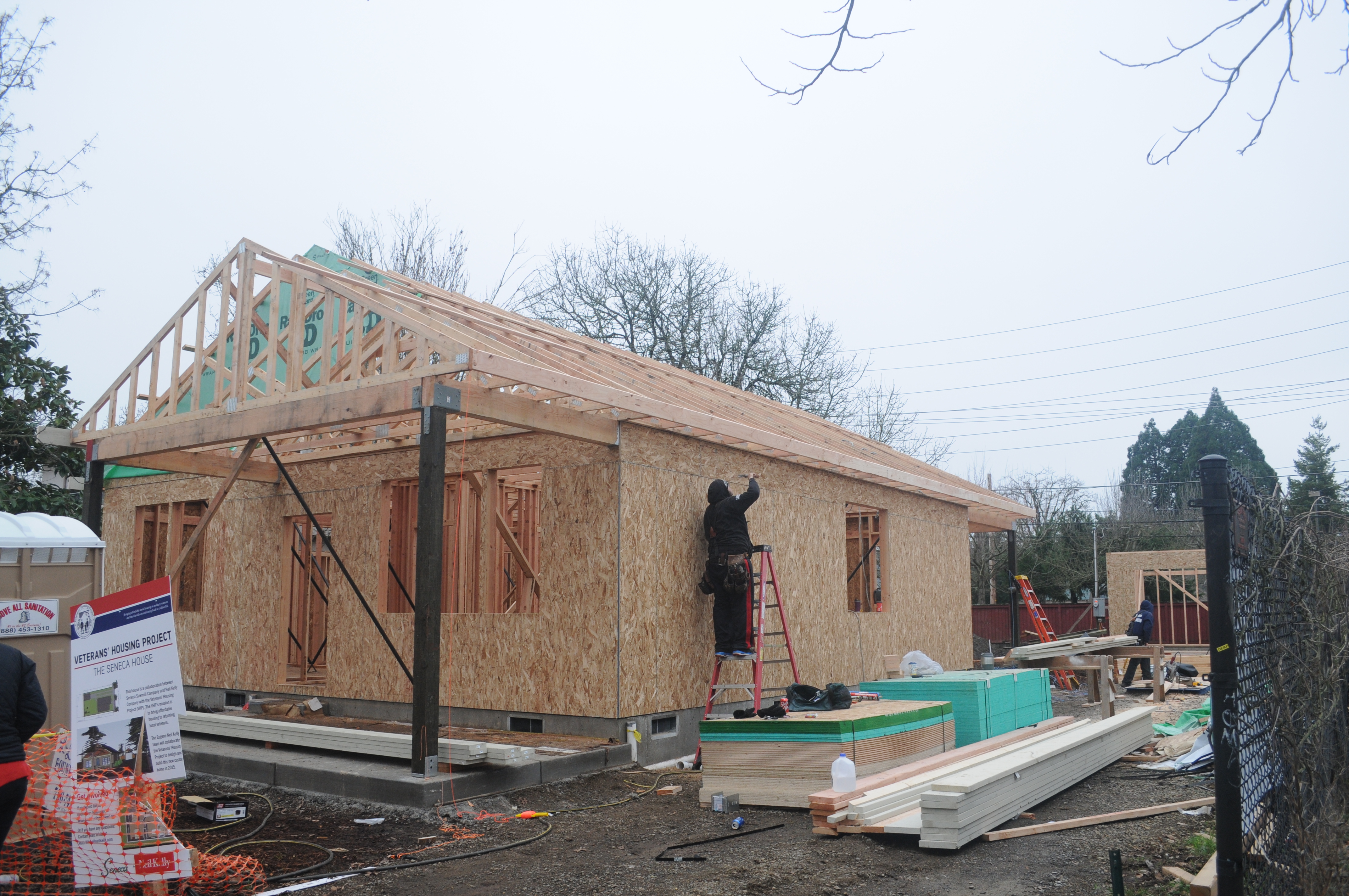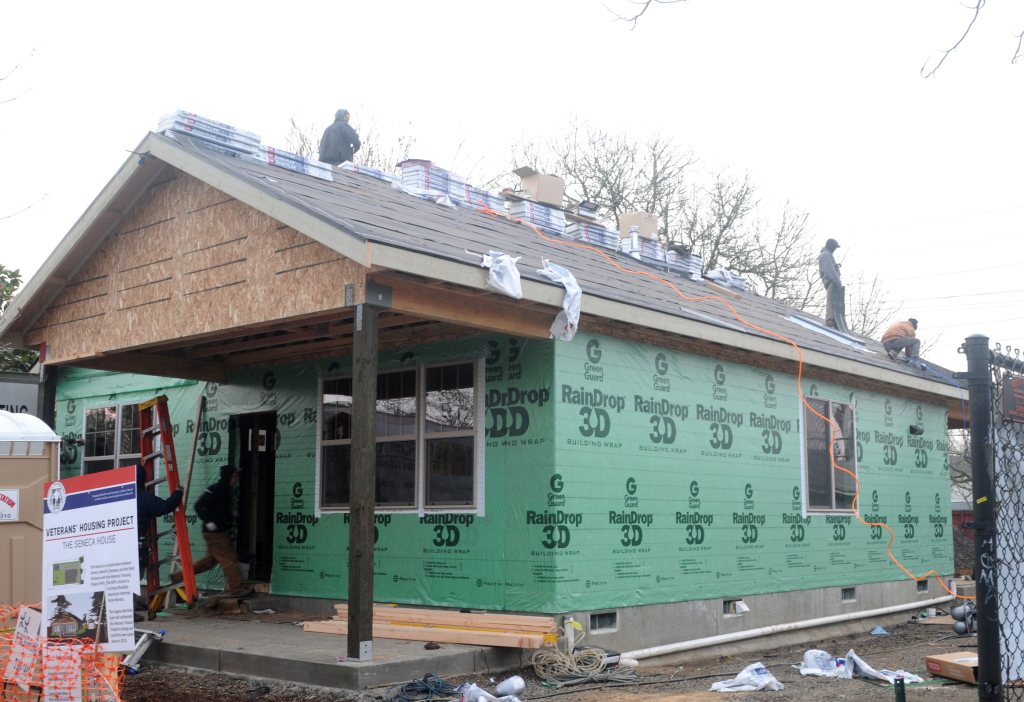 Two months into the start of the start of the Veterans'  Housing Project–called the "Seneca House"– in Eugene, Oregon, the walls are up and the roof is on! The new home is half-way to the finish line and by April will have plenty of room for returning service men and women.
Just in case you need a refresher–because we just might quiz you– those resident will be our local heroes – our returning veterans.
In 2011, a group of local community leaders decided to help returning Veterans by providing affordable rental housing for returning warriors and their families as they transitioned back into civilian life.  Late last year Neil Kelly and the Seneca Sawmill Company joined in on the Veterans' Housing Project (VHP), and donated their design skills, construction management, and lumber to build this new home in Eugene's Fairgrounds district.
Take a look at the process the Neil Kelly Eugene Team has made since the ground breaking event!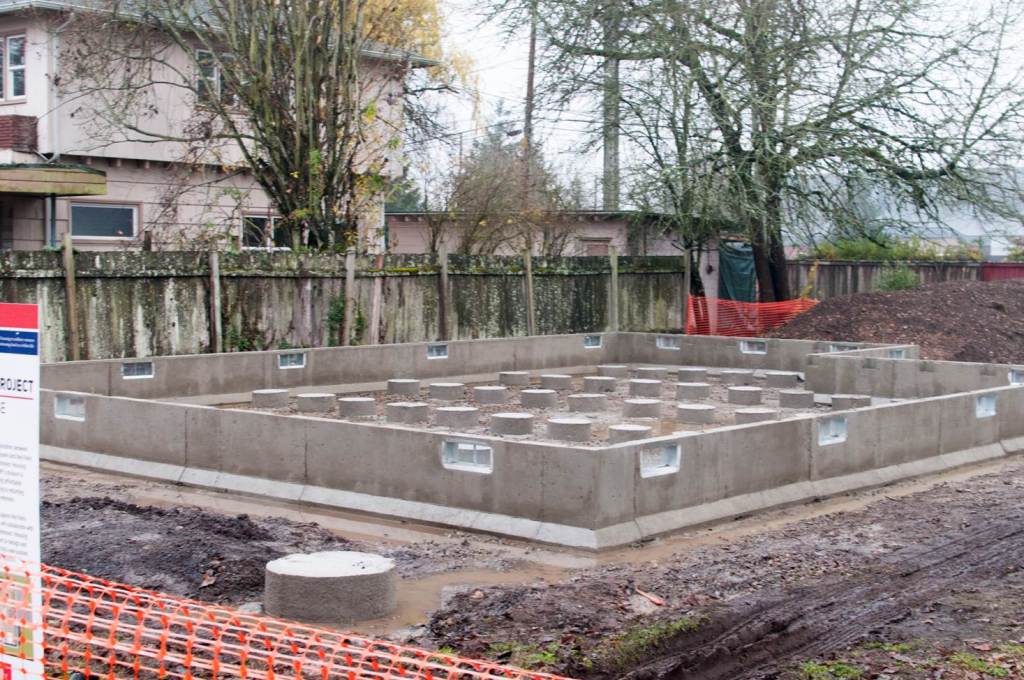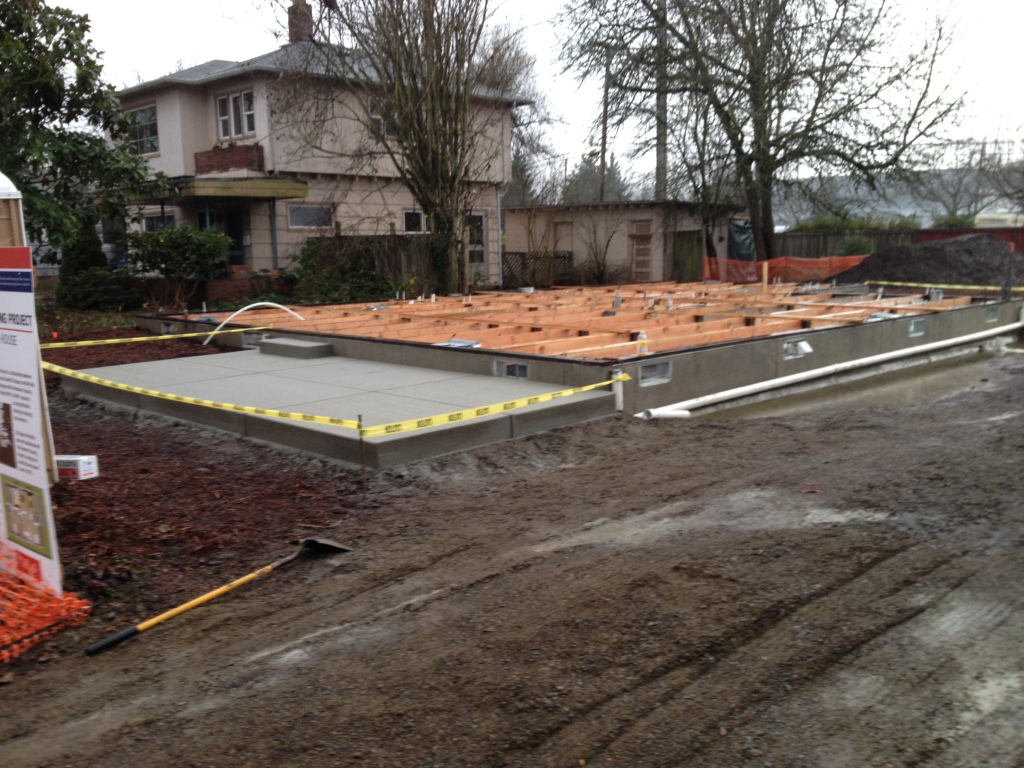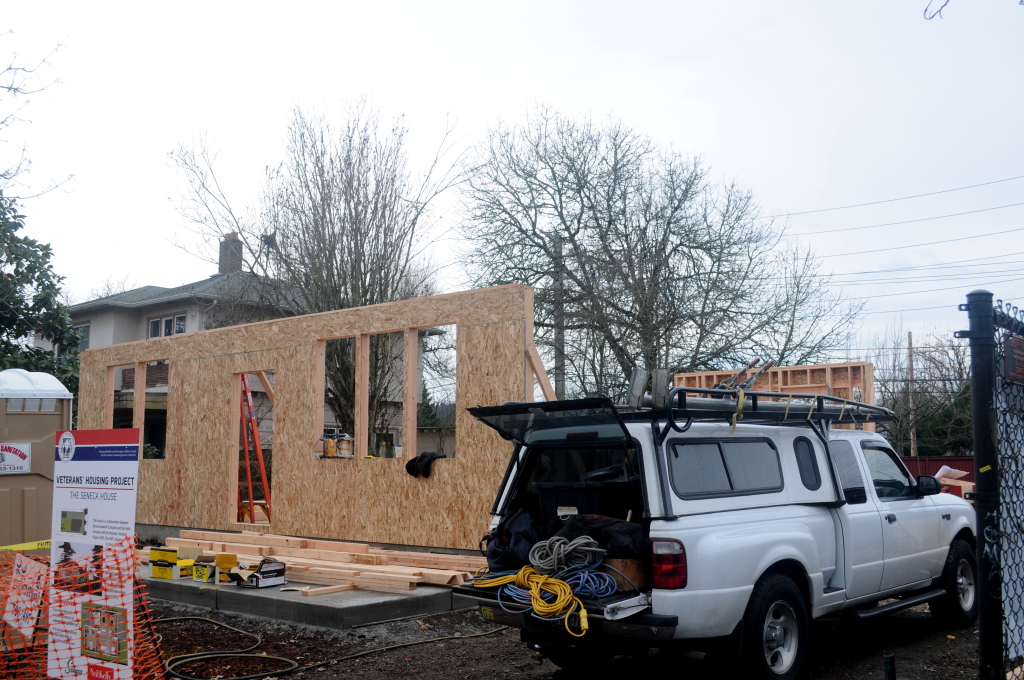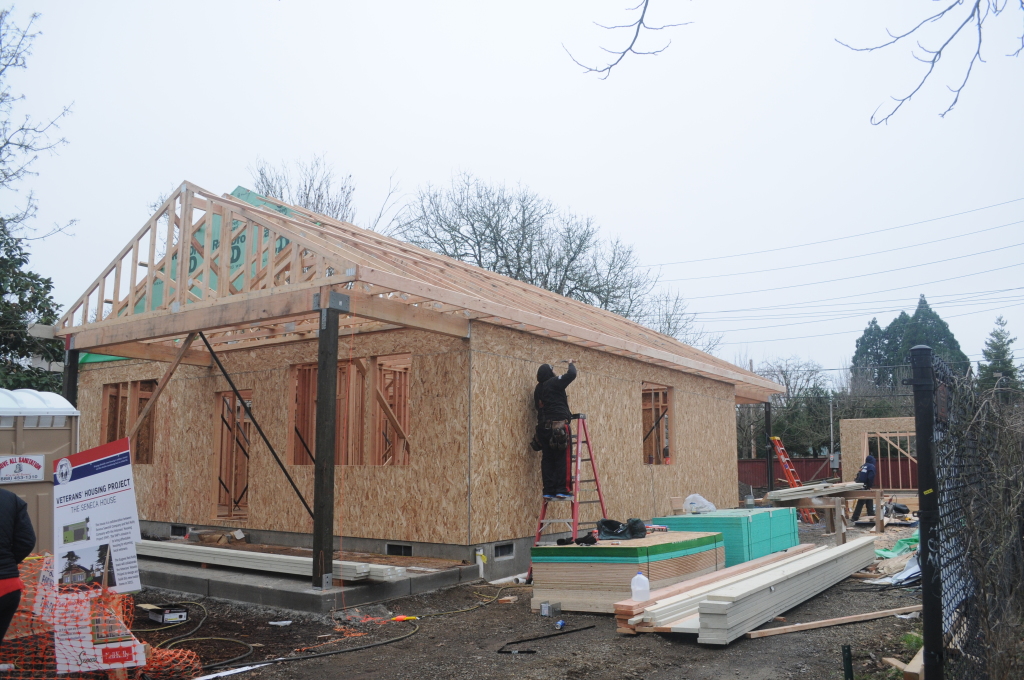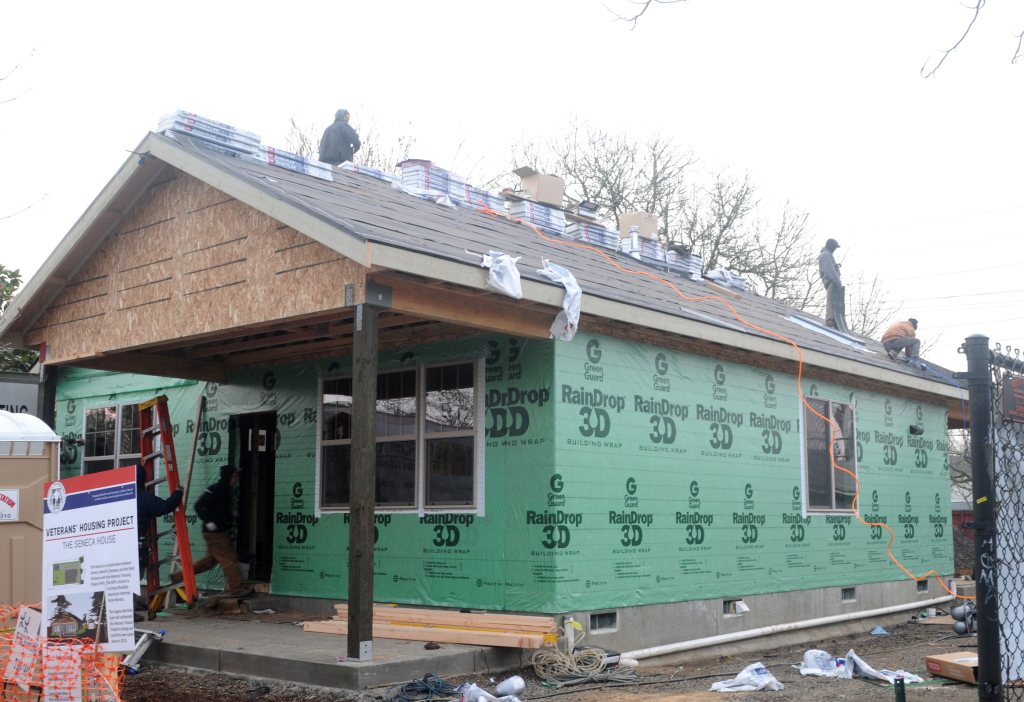 If you would like to learn more about how you can get involved, please go to site for the Veterans' Housing Project.