West Seattle Kitchen: Mid Century (VIDEO)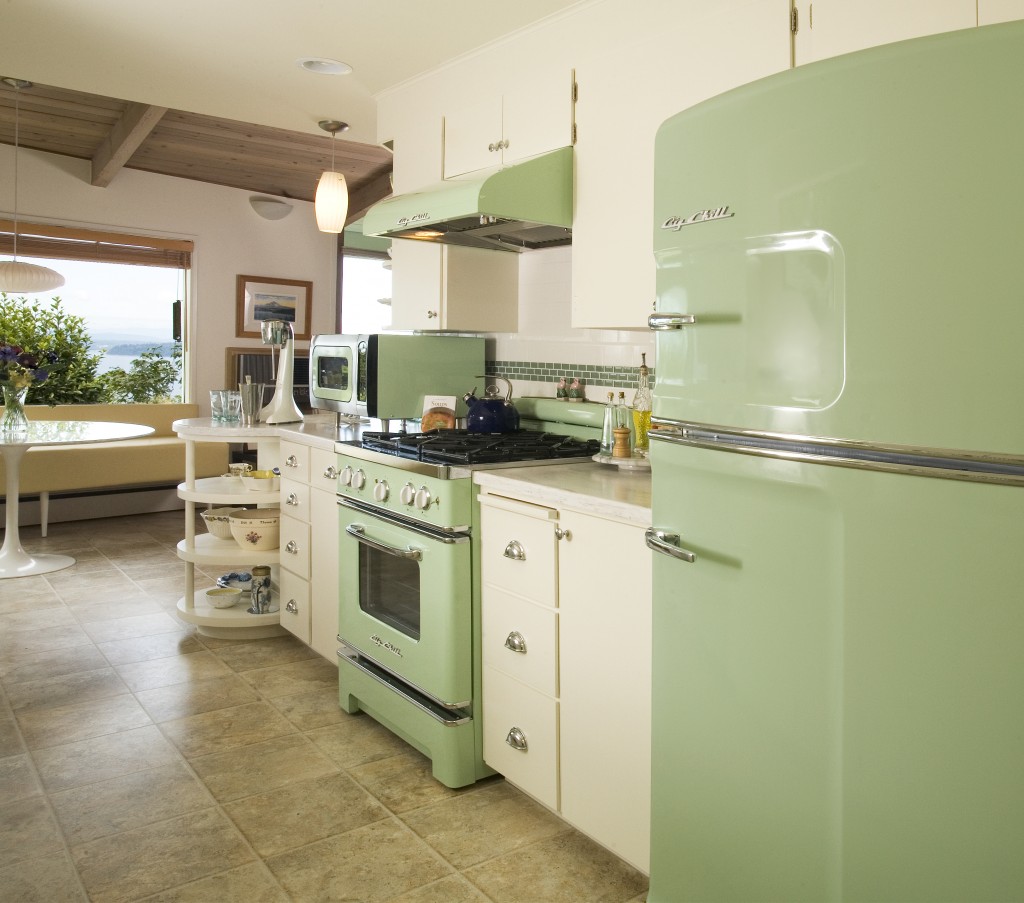 This West Seattle kitchen already had a spectacular view.  Now, thanks to Neil Kelly Design Consultant Roger Cohen and Project Manager Leila Ramac-Pasco, this Mid Century kitchen is as impressive as the West Seattle view. In fact, this award-winning project has caught the attention of a prominent Seattle lifestyle magazine.  Check out the video!
West Seattle Kitchen: "Back From The Future"
Dana's connection to the area and her memories of the Vashon Island Ferry were just a couple factors that made this West Seattle Kitchen a very special remodeling project. It is especially challenging to remodel part of a home and make it match the character of the original structure–yet update important infrastructure. Kitchens and bathrooms are often rooms in most need of updating, especially when it comes to appliances, plumbing, and electrical. And not a lot of clients are willing to try bold new choices like the Big Chill appliance color you see pictured. Neil Kelly has had a few projects utilizing their retro-styled appliances, and the Colorado-based company offers a diverse, exciting palette.
West Seattle Kitchen: "Before"
You saw the "after" pictures in the video. But to get an appreciation of just what was changed (and what wasn't!) in this West Seattle kitchen, check out some of the "before" shots:
West Seattle Kitchen: "Reduce, Re-use, Recycle"
Like a lot of folks who live in the Emerald City, Dana is environmentally-minded, and didn't want everything from the old West Seattle kitchen filling up a landfill. That's why the cabinets on one side of the kitchen are the originals–they've just been repainted. It's a great example of how you can mix and match old and new and come up with a fantastic result.
If you live in the Seattle area and are considering breathing new life into your home, give us a call and let's get started!