Neil Kelly Is a Certified B Corp
Neil Kelly is proud to be a Certified B Corporation. Our design/build remodel, home performance, and solar energy company stands out in the home improvement industry because of our commitment to sustainability and social responsibility.
Our path to becoming a Certified B Corporation began in the 1960s and in 2013 we earned our certification. Neil Kelly has been focusing on ethical, environmentally friendly practices for more than half a century. Read on to learn what it means to be a B Corporation and what we're doing as we continue to participate in the B Corp community.
What It Means to Be a B Corporation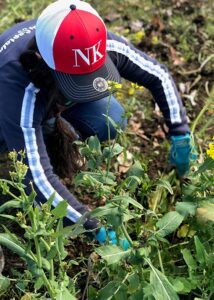 What is a B Corp? B Corporations are companies that meet or exceed the highest standards of social and environmental performance, as well as legal accountability and public transparency.
Standards Analysts at the nonprofit organization B Lab certify businesses upon verifying that they meet various sustainability criteria. The idea is that many societal problems can't be solved by nonprofits and governments alone. B Lab encourages for-profit companies to be a force for change by committing to inclusiveness, equality, fair working conditions, stronger communities, and a healthier environment.
What We Do as a Certified B Corp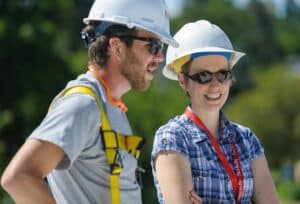 What does it mean to be a B Corp? Having a B Corporation status isn't just about what we've done. It's also about what we do now and how we plan to support people and the environment in the future.
Minimizing our Environmental Impact
In Our Clients' Homes
Our president, Tom Kelly points out that remodeling and maintaining existing homes is innately sustainable in that it extends the usable life of the structures.

We approach

each project

with the goal of finding the solution that will best meet the client's (or future occupant's) needs for decades to come. Today's investment in high-quality materials and thoughtful construction practices conserves financial, material, and energy resources in the future.

Whenever possible, Neil Kelly selects products and materials that balance aesthetics and budget with

performance and sustainability

criteria.

We recommend working energy efficiency and health improvements into every project—even when it's not the main goal.
In Our Facilities
Neil Kelly constantly strives to improve the energy efficiency, health, and safety of our design centers and offices.

In 2020, we completed a

major renovation

of our Portland office. The project included a seismic retrofit, high-efficiency lighting and HVAC systems, water-saving plumbing fixtures, a 30kW solar electric system, and five additional electric vehicle chargers.

We have many programs and efforts in place to minimize waste. This includes using reusable silverware in our offices and at events, continuously fine-tuning our recycling and composting programs, and reducing our use of paper and other office supplies.
In Our Operations
Neil Kelly works to minimize its transportation impact through programs that incentivize our staff to use public transportation or bike to work. We also allow remote work, encourage virtual meetings, and deliver materials to job sites using the just-in-time method.

Any material removed from a client's home during deconstruction is evaluated, sorted, and processed to maximize recycling and minimize how much goes to landfill.
Maximizing Our Community Impact
Our People and Company Culture
We aim to make Neil Kelly a place where people have the freedom and support to learn, grow, and thrive while doing their

best work for our clients

and communities. 

Though Neil Kelly is a family-owned, privately held company, Tom offers a remarkable level of transparency into business decisions and outcomes. He's committed to maintaining an environment in which people feel free to ask questions and share ideas.

We have much to celebrate in terms of our long-held commitment to diversity, equity, and inclusion. Having said that, Neil Kelly recognizes the work that still needs to be done to resemble the diversity of our community. Our DEI (diversity, equity, and inclusion) committee is comprised of individuals from across the company who are committed to helping us achieve this goal.
Our Business Partnerships
Neil Kelly strives to support the local and regional economy by cultivating healthy, lasting relationships with suppliers and trade partners in the Portland, Seattle, Bend, and Eugene markets.

We work to seek out and develop relationships with emerging and minority-owned businesses, as well as other B Corps and companies that share our values.

We've formed relationships with several organizations that provide construction and skilled-trade career opportunities and training to members of marginalized communities.

We often collaborate with our business partners in supporting various causes and community organizations.

Community Involvement
Neil Kelly sponsors and donates to a broad range of nonprofit organizations, causes, events, school teams, and clubs within its communities.

Each year, we raise support for United Way and EarthShare through an annual payroll deduction donation campaign. In addition, we promote and encourage individual support for various organizations and fundraising events throughout the year.

We donate vouchers for professional services to various nonprofit organizations for their fundraising auctions.

Once a year, Neil Kelly hosts half-day remodeling workshops and donates admission proceeds to the Habitat for Humanity chapter in each market.

We support a number of organizations by donating our services, expertise, and time, including Habitat for Humanity home-builds and local Ramp-a-Thons.
Organizations And Causes We Support
| | | |
| --- | --- | --- |
| – Architectural Heritage Ctr. | – Ecumenical Ministries of Oregon | – ReBuilding Center |
| – Basic Rights Oregon | – Habitat For Humanity | – Sawhorse Revolution |
| – Climate Solutions | – Kids Center | – Sustainable Northwest |
| – Community Warehouse | – Oregon Environmental Council | – United Way of The Columbia-Willamette |
| – EarthShare | – Portland Youth Builders | – Volunteers of America |
Why It's Important to Us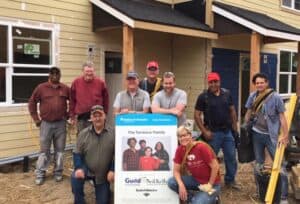 As a certified B Corp, Neil Kelly is dedicated to making meaningful contributions to the people and communities we serve, as well as the environment we all share. It allows us to preserve our values and continue to evolve with changing societal needs and sustainability concerns. In the end, retaining a B Corporation status benefits our staff, our clients, the economy, and the environment both now and in the future.
As one of the leading B Corps in the Pacific Northwest, Neil Kelly is proud to serve homeowners in Seattle, Portland, Eugene, Bend, and the surrounding areas. Get in touch with us to learn more about what we do.