Make It Your Forever Home
Universal Design is the creation of products and environments so they may be used by as many people as possible, regardless of age, ability or circumstance and without discrimination.
Neil Kelly has many Universal Design Specialists and Certified Aging In Place Specialists (CAPS) Designers on staff ready to assist you in making your home more suitable for whatever age and life stage you are in. See examples below of how you can incorporate universal design elements into your kitchen and bathrooms to allow you to live in your home for as long as you want.
Kitchen Solutions
Multiple Counter and Work Station Heights
Low Cooktop with Legroom
Shallow Sink with Legroom for Seated User
Lever Handle Faucet, Pull-Down Spray
Open Shelves and Clear Cabinet Doors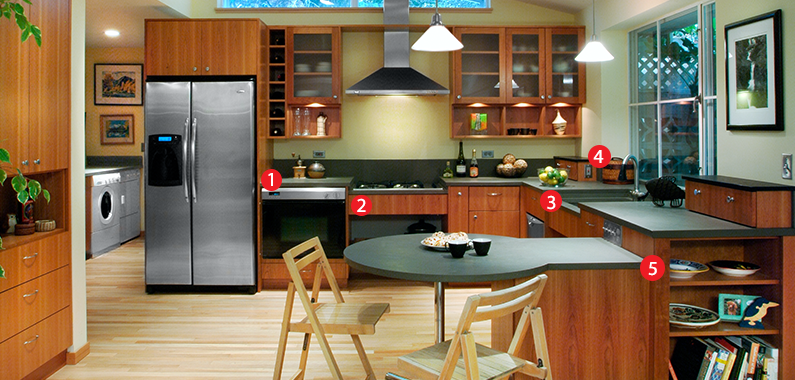 Bathroom Solutions
Chair Height Toilet
Easy Grip Hardware
Curbless Shower
Ample Lighting
Grab Bars