Karen Richmond, CMKBD, CAPS, CGP
Whether you want to do a quick facelift on a room, or a complete whole house design overhaul, I can help you make your house your dream home.
Click here to read my latest newsletter! May 2015
From Historic remodels to bathroom re-dos, Karen and her team can help make your house your dream home.
Karen Richmond
Designer / Consultant
Karen is a Certified Master Kitchen and Bath Designer, a Certified Green Professional, and has also earned certification as a CAPS specialist in universal access design. She has won numerous national and regional awards, and her work has been featured in National and Regional magazines. She enjoys historic architecture and volunteers for the board of Directors of the Architectural Heritage Center. Karen has been in the remodeling industry for 38 years, 23 years spent as a senior remodeling designer at Neil Kelly.
In her free time she enjoys her family, including many friends and pets, most things creative: scrapbooking, woodworking, cooking, gardening, creating (love putting the parts together into a new whole), reading (historical novels, mysteries, autobiographies), hiking, biking, studying architecture and interior design, maintaining relationships with past clients as their lives and homes evolve and change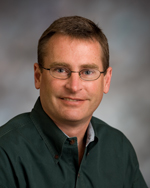 Paul Louis
Project Manager
Paul relocated from the San Francisco Bay Area to attend Oregon State University where he earned a BS in Housing Studies. Since then, he has worked in various project management and superintendent positions in the construction industry. Paul has been working for Neil Kelly for 13 years.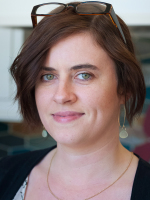 Joss Mallett
Design Associate
Joss Mallett is a graduate of the Portland State University School of Architecture, and also holds degrees in Residential Design & Build and Construction Management. She brings a decade of experience in the fields of design and construction and a passion for remodeling homes to her role as a Design Associate. In her spare time she enjoys exploring the city, hiking, cooking for family and friends, and improving her own home.
Client Testimonials
"The design is perfect for the inherent limitations of my house. Karen completely captured the effect I wanted with attention to detail and thoroughness and imagination of the design features."
Patricia Boyle
"Both Karen and her Project Manager were patient, cheerful, personable, helpful, understanding, yet persistent… Karen was indeed pleasant to work with throughout the
project and used her eye and expertise. Praise Karen for overcoming my resistance to some ideas which turned out to be spot on!"
Kyra Macilveen
"Karen has extensive knowledge of older craftsman homes (we have a 1924 craftsman) and worked extensively with us in helping us choose items–meeting us at stores to help us choose fixtures and hardware, working endlessly on producing color samples as we changed our minds on colors a few times, and many other little items. Whenever we had a question or wanted to explore something different, we'd e-mail and hear back right away. We sensed no limit to the amount of her services we could call upon."
Barry Bennett