Byron Kellar, Design Builder
My goal is for the remodeling project to be: Complete, Seamless and in Character with the entire house.
With over 35 years in the industry including 25 years at Neil Kelly, I have extremely broad experience in all phases of remodeling with a focus on Whole House, Historic and complicated structural projects often including high end kitchen and bathroom work.
Married to Laurie for 27 years, with two grown sons, I remain very active as President of the Albina Rotary, President of the Santiam Alpine Club, past chair of the Portland Public Schools' Citizen's Budget Review Committee, Vice Chair Finance Committee of the PPS's Audit Implementation Steering Committee, Design Coordinator and Builder for Anne Frank traveling exhibit. I also have 20 yrs coaching youth and high school sports.
Awards: National NARI award for Mid Sized Kitchens, three Regional NARI awards, a REX award for whole house.
503.335.9258 | Byron.Kellar@neilkelly.com |

"We can't adequately express how thrilled we are with the remodel and what a positive experience it was for us to remodel with Neil Kelly. "
Bill & Susan Medak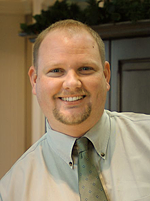 Dan Moore, Project Manager
Dan has over 20 years of experience in residential construction, and B.S. in Construction Management, Dan has been with Neil Kelly since 2003. As a Neil Kelly Project Manager, Dan has managed several award winning projects from additions, whole house remodels, and custom homes; to kitchens and bathrooms. Before moving to Portland, Dan spent many years managing the construction of luxury homes on Florida's Gulf coast, expanding his knowledge of various construction methods and materials. A team of dedicated Neil Kelly carpenters complement Dan's organizational skills and attention to detail.
His role as master communicator keeps your project running smoothly with every step from design to client to carpenters and trades.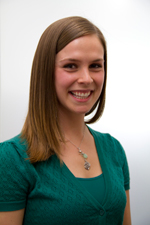 Kelly Dobbs, Design Associate
Kelly holds a degree in Interior Design from Oregon State University and previously worked as an Architectural drafter at Benson Industries LLC. In her free time she enjoys knitting, sewing, hiking, and home remodeling projects.