Proudly serving Seattle, Bellevue, and surrounding areas.
Neil Kelly's Design Center in Seattle houses the best home designers and local contractors in Washington. Our Seattle team provides a full suite of Design/Build Remodeling, Home Improvement, Handyman, and Custom Homebuilding services to clients in Seattle, Bellevue, and surrounding communities. Our services include:
– Custom Home Design and Building
– Basement Conversions
– Seattle Handyman Services
– Kitchen and Bathroom Remodeling
– Accessory Dwelling Units (ADUs)
– And much more
Our Washington Design Center is located off I-5 in Seattle's Georgetown neighborhood on Corson Avenue South. We offer complimentary consultations to help Seattle area homeowners plan their dream homes or remodeling projects. Are you looking to remodel your home or build a custom home in the Seattle metro area? Visit us by appointment. Monday through Saturday or check our events page for upcoming remodeling workshops.
CONTACT NEIL KELLY FOR A COMPLIMENTARY DESIGN OR HOME REMODELING CONSULTATION >
SEATTLE HOME REMODELING & DESIGN PROJECTS
This bathroom remodeling project in Seattle won the National Kitchen and Bath Association's top award for Universal Design by adopting accessible and contemporary design choices. This project succeeds by offering wheelchair access to the master bath, adding smart storage solutions, and approaching every decision by balancing functionality and style with perfection.
> View this Seattle home's award-winning custom bathroom project
This Mt. Baker Park kitchen and bathroom remodel brought new life into this 1923 historic home while honoring the traditional features that make this space so unique. While the design team faced various challenges, they overcame them by harmonizing the home's original style with added modern elements and design choices. The result led to an efficient design that includes added storage, better lighting, more cooking or dining space, and greater visual interest.
> View this Washington kitchen remodeling project
This condo remodeling project in Seattle succeeds by maximizing space and staying creative. If you're ready to personalize your condo, you can learn more about how we made bold choices, established zones, and more to create this desirable space.
> View this Washington condo remodeling project

It was a pleasure working with Kimithy on our kitchen remodel. She understood our requirements, listened to our preferences and delivered a great design that matched our aesthetic and budget! We were very happy with our decision to select Kimithy and Neil Kelly. Our expectations were met and exceeded in all areas from communication, scheduling, budget transparency, timeliness, cleanliness and friendliness. Thank you team.
—Kristen Peterson, Home Remodeling Client in Seattle, Washington

AWARD-WINNING DESIGN/BUILD TEAM
Our Washington Design/Build team has achieved stunning results for a range of clients and residential aesthetics since we opened our Georgetown Design Center in 2013. We offer our personalized home services throughout the Seattle metro area, including Bellevue, Mercer Island, Redmond, Kirkland, and many other King County communities.
VISIT OUR SEATTLE DESIGN CENTER
Our design/build team offers complimentary consultations that help you reach your home remodeling project or renovation goals throughout the Seattle metro area, including Mercer Island, Tacoma, Kirkland, Redmond, Sammamish, Issaquah, and surrounding communities. Contact a member of our design team to start your upcoming home project today.
Located in Georgetown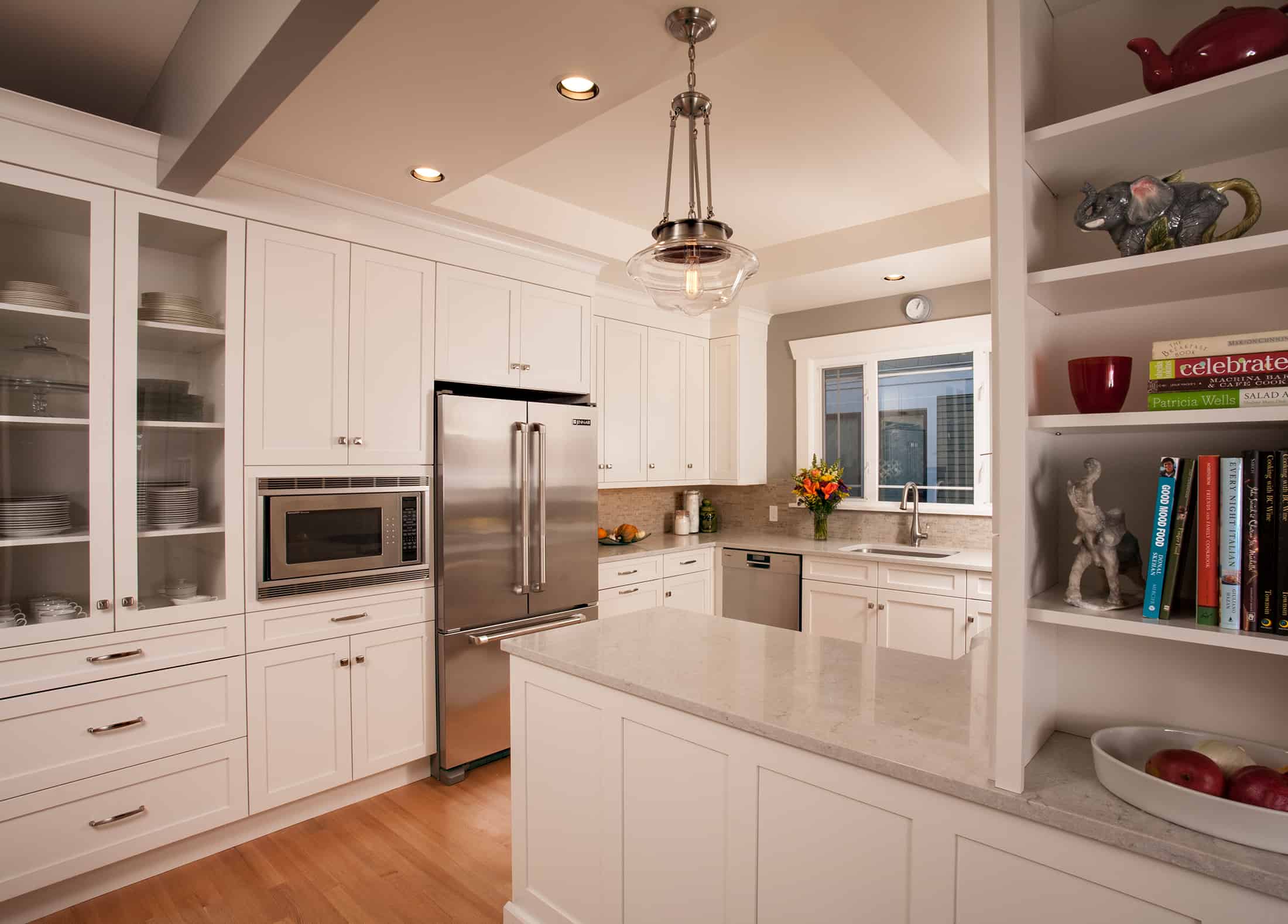 Neil Kelly Design Center
5959 Corson Ave. S., Suite B
Seattle
,
WA
98108
206.343.2822
Business Hours
Monday - Friday: 10:00 am - 5:00 pm
Saturday: By Appointment Only
CONTACT NEIL KELLY FOR A COMPLIMENTARY HOME REMODELING CONSULTATION >
Seattle
5959 Corson Avenue South, Seattle, WA, United States
Seattle location