Custom Home Projects
Seattle Area Whole-House Remodel
Normandy Park Custom Home Renovation
Our clients' home sits in the gorgeous waterfront community of Normandy Park, with close access to downtown Seattle, Washington, and the Puget Sound shores. Neil Kelly completed a comprehensive remodel of their large house spanning upwards of 3,200 square feet.
See how the Neil Kelly team approached this custom whole-home renovation.
Project Objectives and Client Wishlist
Neil Kelly's Seattle in-house design consultant Jamie Smugeresky spearheaded this project. The remodel included a transformation of the kitchen, laundry room, powder room, and kids' bathroom. The goal of the remodel was to make it functional for their daily family life.
While many homeowners look to make updates to their house when they become empty-nesters or when they buy a new home and want specific upgrades, it was water damage that forced our clients to look at making renovations to their home. But, not only was this an opportunity to not only fix the water damaged areas, but it was also an opportunity to upgrade their home into a more contemporary, functional living space. "Durability and cleanability combined with style was very important to the clients because of their active kids and social life," says Smugeresky.
This project is a prime example of client and consultant collaboration. There are many items that our clients selected themselves – light fixtures, plumbing, bath accessories, and more, all worked very well with the overall vision. The Powder room became such an amazing space that guests would want to spend their whole time in there!
Our clients' wishlist for this whole-house remodel included:
New floors throughout

New cabinets and backsplash

Proper mudroom and laundry room

Updated light fixtures

Contemporary finishes

Durability and cleanability
For more inspiration, check out this Seattle area Custom Home on Mercer Island.
Project Planning and Design Challenges
Not surprisingly, this residential home remodel presented a few obstacles. "There was a horizontal ceiling beam, and we were not sure if it was structural or not at first, and also a brick fireplace that might've affected the cabinet layout," Smugeresky explains. 
Before the Neil Kelly team got started, new hardwood floors were installed in the kitchen, dining room, living room, and entryway.
Our clients also have a Dutch door that wasn't working with the ceiling height. "There was a significant gap underneath, and we had to order a new Dutch door, which was delayed over and over again," says Smugeresky.
Design Solutions
All hiccups were smoothed out in the end. A structural specialist confirmed the ceiling beam was secure and wouldn't protrude into the cabinet area, and we were able to remove the fireplace without any issues.
As for the walls, we used a taller molding than originally planned. The clients were initially worried about how it would affect the look of the cabinets, but it ended up being a hit. "Once installed, they loved it."
Special Features, Customizations, and Finished Results
Smugeresky worked closely with our clients to make their vision a reality, and the finished project turned out beautifully.
Notable features and customizations for this custom home included:
Here's another Whole-House Remodel we did in Lake Oswego, Oregon.
Before-and-After Seattle, WA Home Remodel
Our clients were thrilled with the finished results of their multi-room remodel. Their home is not only more modern, but also highly functional for their daily family life.
If you're considering a whole-house renovation, custom home build, or addition, the design/build remodeling experts at Neil Kelly would love to hear from you. Our team of experienced professionals works on residential spaces throughout Washington and Oregon, with design centers in Seattle, Portland, Eugene, and Bend. Contact us today.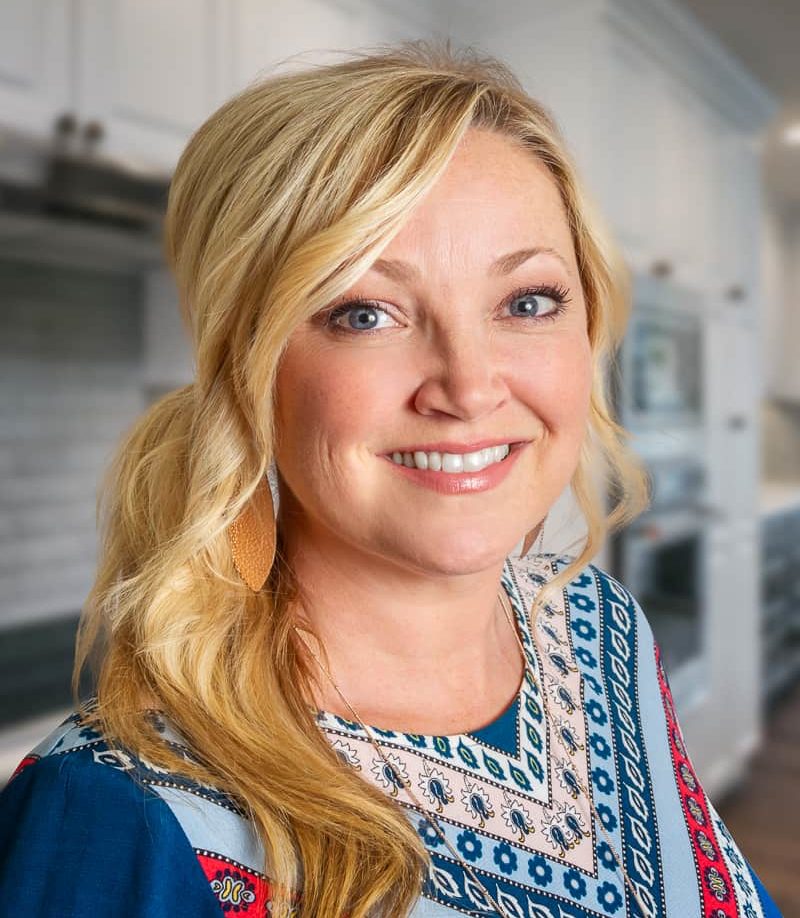 jamie smugeresky, Seattle Design Consultant
With a thoughtful, collaborative and client-focused approach, Jamie Smugeresky is ready to tackle any remodeling challenge. Having been involved in professional remodeling since 2006, Jamie's early career was focused primarily on kitchen and bath renovations with an emphasis on custom cabinetry and aesthetic development. Her expertise has evolved to include major structural remodeling and project management as well as creating beautifully articulate styles and designs that bring homeowners' wishes to life. Inspired by her clients' passion and excitement for change, Jamie loves to lean in and make the entire experience a fun adventure for all.