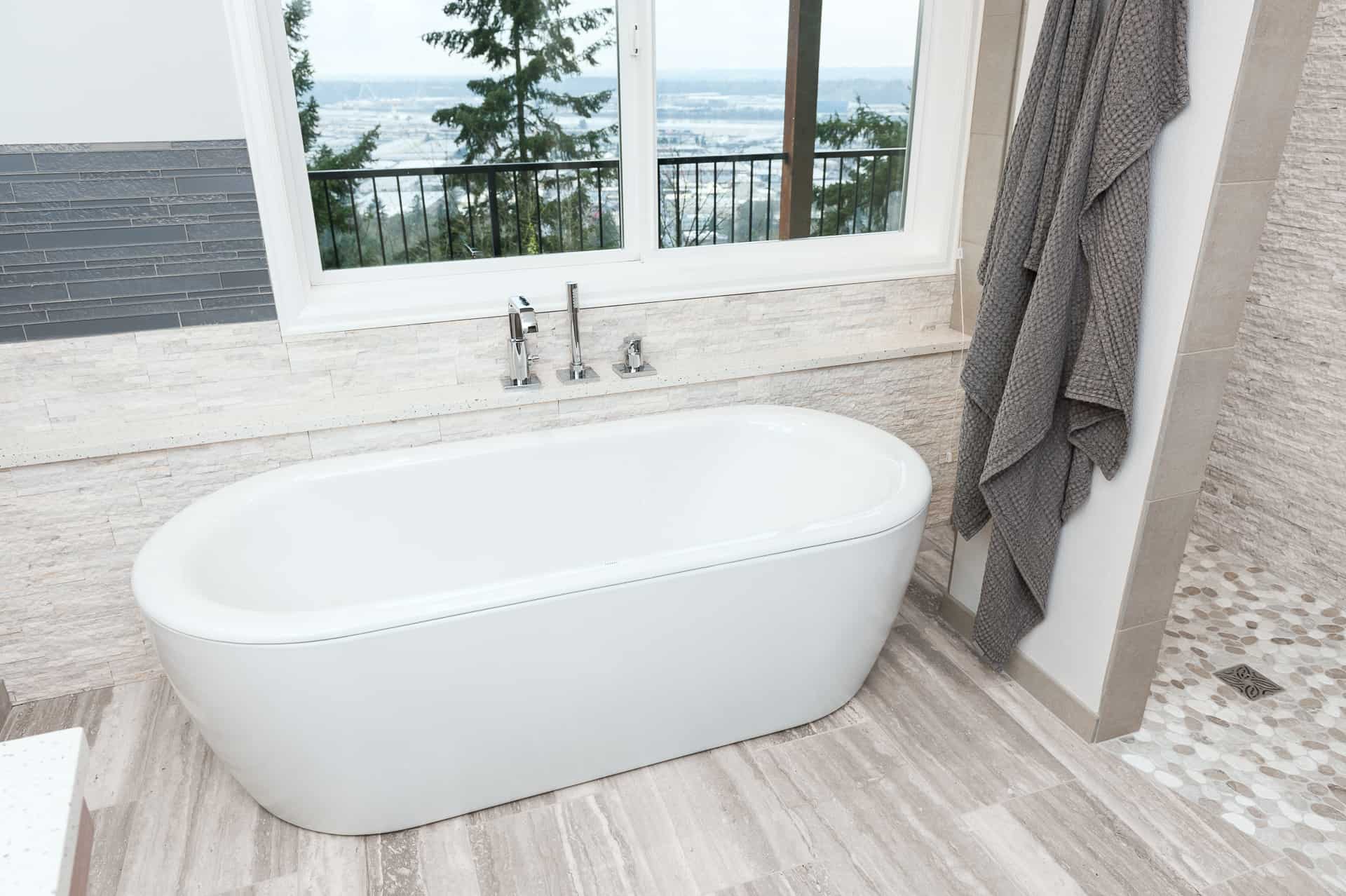 Above: A spare bedroom became a luxurious guest bath - complete with city view - in this NW Portland home.
Interiors
What To Do With An Empty Nest
It's a rite of passage in many families: the kids grow up and move out. When the celebrations are over and the kids are gone, many homeowners are left wondering what to do with all that space. Here's how you can make empty nest home renovations.
Becoming Empty Nesters
Neil Kelly Design Consultant Joss Mallett recently worked on a home in Portland where the last child had just moved out, to "much cheering" from the family. At first, the clients wanted a new master bath now that they could make some remodeling decisions for themselves. But the project quickly turned into a whole-house laundry list of flooring and cabinetry repairs. "It was really fun for them because before this they always made really practical choices based on the children when it came to their home," says Mallett.
Empty Nest Room Ideas
A kid's empty bedroom is filled with possibilities for the creative homeowner, whether it becomes an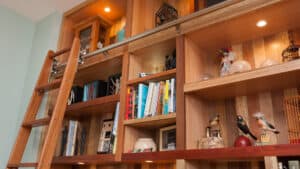 artist's studio, a craft room, a library, or a reading nook. "It's a way of re-inventing, adding something new that you didn't have in the home before," says Mallett. For older homeowners with grandchildren on the way, many are repurposing empty rooms as playrooms for their grandchildren. "It's not that those past memories go away; they're making room for new ones," says Mallett.
Many homeowners are even rethinking kitchens. Lots of kitchens designed and built in the '90s had a little desk area for homework. "Nobody's doing homework in the kitchen anymore. You can turn that into a wet bar with a kegerator and a wine fridge to entertain your friends," says Mallett. And don't forget about bathrooms. A bathroom that used to be for the kids can be turned into a guest bath or a luxurious getaway.
Upgrading Cabinetry
If you have young children, expensive or fragile extras may not be a priority in your home. But once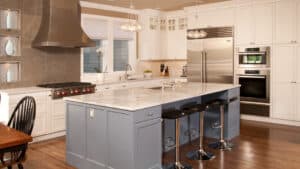 they're out, your finer tastes can take the lead. Mallett recalls a recent job where Neil Kelly installed a glass sink on top of a cabinet after the kids had left home for college: "The idea of having a glass counter above the sink, and a white countertop that is prone to staining — they would never have done that when their kids were there."
Accessible Design
For any client, at any age, it's important to think about accessible design. You may be familiar with the term "aging in place," but that terminology is becoming outdated — many people just hear the word "aging." Accessible design focuses on the same principles without the "aging" language or associations.
Everyone can benefit from good accessible and universal design. Neil Kelly recommends wider doorways and well-placed grab bars to start with. Another important component to consider is lighting for clients whose eyesight may be changing. "For empty nesters and retirees, we install a lot of dimmer switches so they can really control their level of lighting," says Mallett.
When your kids move out, it's important to know whether you want to downsize before you start a project. It's also important to involve the kids, even if you're no longer designing around their needs. There may be things that are sentimental to them that might not even be on their parent's radar. "Giving them a voice, even if it's not the final say, can be helpful to ensure that whatever you design will make everyone happy," says Mallett.
Ready to make some changes with your new empty nest? We're ready to help you turn that unused room into your own space Get in touch!