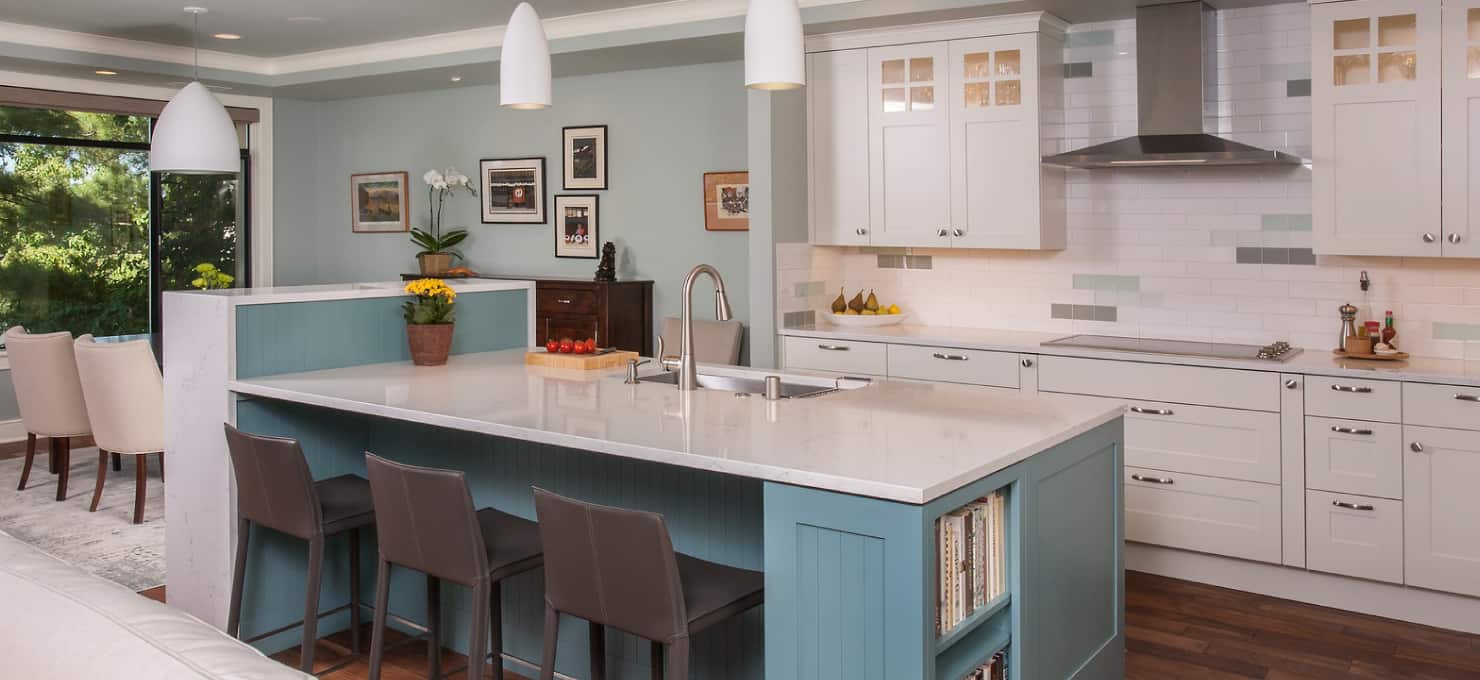 Interiors
|
Kitchens
Average Kitchen Remodel Cost in Seattle
Many Seattle homebuyers want an upgraded kitchen. Renovating and upgrading this important space can not only make your home more functional, but it can also give your property a boost in resale value.
One of the first things homeowners think about when deciding whether or not they want a new kitchen in their Pacific Northwest home is how much it'll cost. Remodel prices depend on several factors, and can vary greatly among projects. Our team looks at some of the things that drive Seattle kitchen remodel costs below.
What Affects Your Kitchen Modification Cost?
Kitchen Remodel Scope Of Work
The scope of work is one of the most important factors that can influence your kitchen remodel cost. Collectively, all of the tasks involved in the project – from a small repair to a custom installation – have a large impact on budget.
The scope of a "typical" remodeling project might fall into one or more of these categories:
Partial Kitchen Remodel
Focus on trouble spots

One or two immediate updates or emergency repairs

Cost: Depends on project
Cosmetic Kitchen Remodel
Update the look of the existing space

Refinish cabinets, replace sink, countertop and backsplash, update plumbing, update lighting, refinish floors, etc.

Floor plan remains the same.

Cost: Seattle homeowners usually spend $50-$90k per project
Pull & Replace Kitchen Remodel
Completely remove all old materials and replace with new

New cabinets, new sink, countertop and backsplash, new plumbing, new lighting, new floors, etc.

Floor plan remains the same

Cost: Seattle homeowners usually spend $100-$150k per project
Custom Kitchen Remodel
Reimagine the entire space

Design and build a new floor plan

Move or remove walls, relocate appliances

New cabinets, countertop, sink, backsplash, plumbing, lighting, floors, etc.

Cost: Seattle homeowners usually spend $150-$250k per project
Keep in mind: Many remodeling projects will not fit neatly into these categories. We use these examples to start a conversation about what your specific project might look like.
Kitchen Size, Age and Complexity of Space
Even though larger kitchens generally cost more to renovate than smaller kitchens, there's a lot more at play than square footage. A small kitchen might require more intricate work in order to achieve your objectives. Depending on the age and condition of your home, there may be more to do behind the scenes to bring your space up to current building code, and make it more functional and comfortable to use.
Materials and Appliances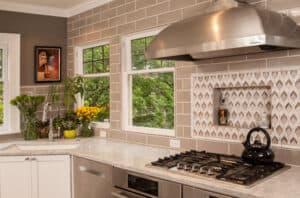 It may be a surprise to many, but cabinets are typically the most expensive feature of a kitchen remodel. After that the appliance upgrades you choose will likely be another cost driver. As you can imagine, each item from here comes in a wide range of quality tiers and price points. Countertops, sinks, plumbing fixtures, light fixtures, and flooring to name a few items, all come with different levels of quality and prices to consider. That's one reason it pays to have a designer who understands your needs and goals guiding you through each decision.
The Best Renovation Contractors in Seattle
It's always possible to renovate a kitchen on a budget, and the team at Neil Kelly can work with you on a plan within your price range. Additionally, we partner directly with Umpqua Bank to provide our clients with flexible financing solutions.
Our design/build remodeling firm specializes in kitchen upgrades and offers hassle-free services for even the most complex projects. Neil Kelly's Seattle Design Center boasts a team of the best home design specialists and contractors in the area. We work on projects throughout Seattle proper, as well as Bellevue, Renton, Lake Forest Park, Bothell, and the surrounding communities.
Contact us today to get started!