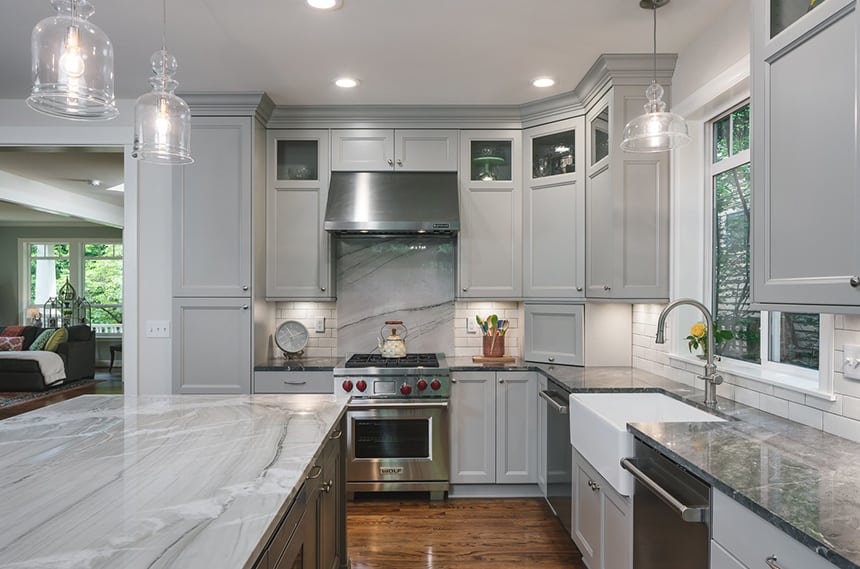 Kitchens
What Kitchen Appliance Upgrades are Essential?
When it comes down to the kitchen, appliances are an essential part of your home. The primary functions of ovens, dishwashers, and refrigerators have remained the same for nearly a century, but modern iterations can create a more visually appealing kitchen, enhance your at-home experience, and even make your life easier.
Are you frustrated with a fridge that doesn't keep your produce crisp or a freezer that won't make ice? How about a range you can't get to the right temperature or a noisy dishwasher that disrupts your evening conversations? The kitchen remodeling contractors at Neil Kelly are highlighting the kitchen appliances that make our lives better.  
Kitchen Upgrade Ideas to Make Your Space More Efficient
One of the main perks of a kitchen remodel is that you have the opportunity to swap out your old appliances. When you partner with Neil Kelly, we'll help you tailor your upgrades to your lifestyle and vision.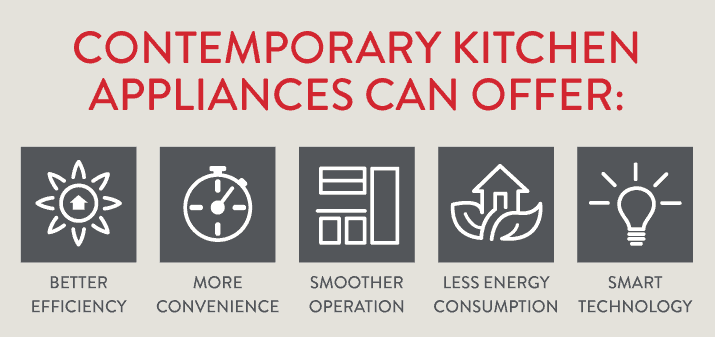 Contemporary kitchen appliances can offer:
– Better efficiency
– More convenience
– Smoother operation
– Less energy consumption
– Smart technology
When you work with Neil Kelly, an experienced designer will take your needs, preferences, and available space into consideration and recommend various options for a new, high-quality appliance suite. While ovens, dishwashers and refrigerators get most of the attention, there are other items to consider as well. Let's look at some of those.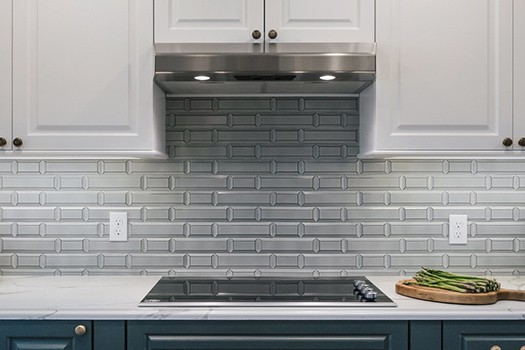 Ventilation
Range hoods are one of the most overlooked and undervalued appliances for the kitchen. Cooking generates steam, smoke, grease and other particles that get into the air, and good ventilation is needed to keep cooks and loved ones safe and comfortable. Contemporary range hoods are quiet and effective at ventilating your cook space efficiently. Neil Kelly can help you select a range hood in the correct size and ensure proper installation.
Induction Cooktop
Instead of using electric radiant heat or flames on a gas stove, an induction cooktop heats pots and pans directly with electromagnetic fields. Since the heat is only transferred to your cookware, the burners aren't hot to the touch. This type of stove is also easy to clean, as splatters and spills don't cook onto the surface. Additionally, induction cooking allows you to change the temperature instantly, which gives you more control.
Non-Conventional Ovens
You might also consider a non-conventional oven, such as a steam oven or a speed oven. As the name suggests, a steam oven uses hot steam to cook food. Like steaming vegetables on a stovetop, it can be a healthy alternative to cooking with oil. Steam ovens can also be used to reheat meals, similar to a microwave.
Speed ovens are smaller than standard ranges, and they combine multiple methods to cook food faster. Most use convection cooking, microwaving, grilling, and sometimes toasting for a versatile, efficient cooking experience.
Microwave Drawer
If you're looking for small kitchen updates that make a big impact, a microwave drawer can be an excellent choice. In lieu of a standard door, this style of microwave rolls out and can be concealed within your lower cabinets or even built into a kitchen island. It'll stay out of view and within reach, while freeing up space for more wall cabinets to maximize space.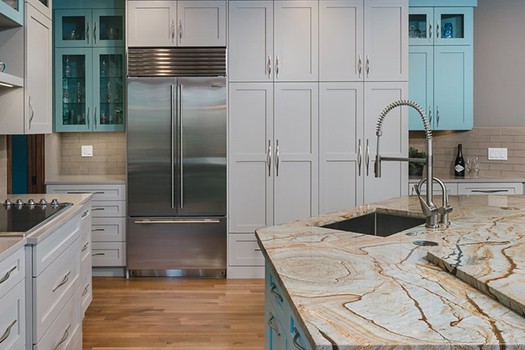 Refrigerator
If you're planning on replacing your refrigerator, you've got lots of options. From side-by-side and double door units to bottom freezers and extra-wide designs, you can find a configuration to meet your needs. The newest models also have innovative features, like rapid freezing, built-in defrost, and smart home integrations. There are also plenty of energy-efficient refrigerators that keep power consumption at a minimum while offering amenities like filtered water and ice.
Dishwasher
Today's dishwashers are notably quiet, which can make a big difference in your after-dinner ambiance. Many have increased capacities as well, allowing you to run fewer loads and fit even your largest pots and pans inside. Most modern dishwashers also offer the convenience of extra-fast cycles and many newer models can easily make your home more energy-efficient.
Our Design/Build Process
Neil Kelly is a local kitchen remodeling company in the Pacific Northwest with Design Centers in Portland, Eugene, Bend, and Seattle. As a full-service Design/Build resource, we're here to help you through every step of your home renovation project. We also specialize in handyman services and can handle all appliance installations as part of your kitchen remodeling project. Contact us to get started with your kitchen update or learn more about our Design/Build services today.