INTRODUCING THE ROOFING SYSTEM THAT PROTECTS YOUR HOME AND YOUR WALLET.
When it comes to replacing your roof, cutting corners can result in big headaches and even bigger costs down the road. Replacing only the shingles (or worse yet, putting on a second layer) will just cover up any problems with the roof deck, leak barriers and ventilation.
Neil Kelly is pleased to offer a comprehensive 3-Part Roof Protection Program that will protect your home and your investment for the next 50 years or more. TALK TO A SPECIALIST >
YOUR ROOF IS MORE THAN JUST SHINGLES.
The most important components of your roof are those you can't see. Roof deck protection, attic ventilation and leak barriers are critical to roof performance and longevity. For example, proper attic ventilation (illustrated at left) controls humidity and roof temperature, extending the life of your roof and making your home more comfortable.
GAF's Lifetime Roofing System, installed by Neil Kelly, provides maximum protection for your home. TALK TO A SPECIALIST >
3-PART ROOF PROTECTION PROGRAM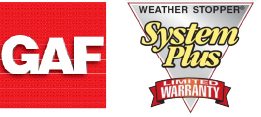 Part 1: The GAF Lifetime Roofing System – GAF's Lifetime Roofing System includes premium attic ventilation, roof deck protection and leak barriers installed beneath high-performance architectural composition shingles. This comprehensive system ensures maximum protection from the elements, extends the life of your roof, and makes your home more comfortable and energy efficient.
Part 2: An Industry-Leading Warranty – GAF's 50-Year System Plus Warranty provides five times the up-front coverage of most standard shingle warranties on roofing system materials:
Non-Pro-rated: Provides 100% coverage of replacement value for the full 50-year warranty period
Comprehensive: Covers all system materials plus tear-off and installation labor, not just the shingles
Transferable: If you sell your home within 20 years of installation, the warranty may be transferred to the next owner
In addition, the installation is backed by Neil Kelly's industry-leading 5 Year workmanship warranty.
Part 3: Factory Certified Installation – Neil Kelly is proud to have met GAF's very selective Factory Certified Contractor standards. We are locally owned, long-established company that is fully licensed and insured. Our installers, technicians and project managers are highly trained and experienced, and committed to outstanding project quality and client satisfaction.
If you're considering roof replacement, or even unsure about your roof's condition and remaining life, contact us to schedule a comprehensive, no-obligation roof assessment and estimate.
ROOF MAINTENANCE PROGRAM
Regular maintenance is key to getting the most value out of your roof. It should be done every 3 years — or sooner if you live in a shady or damp location.
Homeowners should also know that in the event of a leak, their insurance claim for reimbursement of damages can be denied if an adjuster finds that the owner failed to perform proper maintenance on the roof. Improper or nonexistent maintenance also gives roofing manufacturers a reason to void a product warranty claim.
Neil Kelly's Roof Maintenance program includes:
ROOF INSPECTION – to identify and repair potential trouble spots
GUTTER CLEANING – to remove debris and seal seams that might be failing
ROOF CLEANING – without using harsh chemicals or high-pressure rinsing systems
MOSS DETERRENT– that is safe for nearby plants while keeping moss from regrowing
If you're unsure about your roof's condition, or need to have maintenance work done to extend the life of your roof, contact us to schedule a comprehensive, no-obligation roof assessment and estimate.
Featured Articles
You know it's a mess up there but you don't want to look. In addition to complete roof replacements, Neil Kelly is proud to offer a Roof Maintenance Program.
> Read More