503.335.9250 | Therese.DuBravac@neilkelly.com | 

Therese DuBravac: Design Consultant
Whether you want to do a quick facelift on a room, or a complete whole house design overhaul, I can help you make your house your dream home.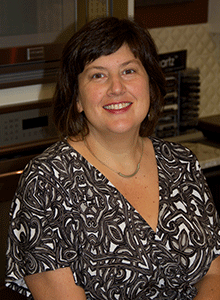 Therese DuBravac, Design Consultant
A native of Portland and with Neil Kelly Design/Build since 2002, Therese has over 15 years of experience in the design profession. Therese is a graduate of University of Oregon Interior Architecture program, and has been recognized both regionally and nationally for her design work with various design awards. She especially loves to do whole house planning, remodeling and additions but has a passion for highly detailed kitchen and bath design. Incorporating green building and universal deign in all aspects of her design is also an area she is passionate about.
"Most people do 1-2 major remodels in their life. I believe that process should be a combination of intelligent choices, fun, creativity, trust and collaboration. Good design matters – it makes a difference in the budget as well as the day to day lives of the people who live in them. I want my clients to love coming home."
When not at work, Therese enjoys spending time with her dogs, gardening or cooking. Having recently completed her first triathlon, you can also find her out running, swimming or on her bike getting ready for her next event.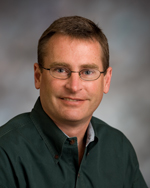 Paul Louis, Project Manager
Paul relocated from the San Francisco Bay Area to attend Oregon State University where he earned a BS in Housing Studies. Since then, he has worked in various project management and superintendent positions in the construction industry. Paul has been working for Neil Kelly for 13 years.
Design Awards
2005 Best Whole House Remodel over $500,000, NARI (National Association of Remodelers)
2006 Best Kitchen over $100,000, NARI (National Association of Remodelers)
2006 Best Whole House Remodel over $500,000, NARI (National Association of Remodelers)
2007 Best Kitchen over $30,000, ORA (Oregon Remodelers Association)
2008 Best Whole House Remodel $250,000 – $500,000, NARI (National Association of Remodelers)
2008 Best Whole House Remodel, HBA (Home Builders Association) REX
2012 Best Whole House Remodel over $250,000, HBA (Home Builders Association) REX
2012 Addition over $250k (Oregon Remodeling Association)
Client Testimonials
"Quality of process and communication set Neil Kelly Company apart from other remodelers.  We could see at the outset how your approach was a differentiator.  Therese met and exceeded our expectations!  She was exceptional in her vision and her understanding of our needs was spot on!"
John & Janet Carlson
"Really is a team effort. They want to make your wishes come true while giving you ideas and watching for any structural problems that could be a problem later. Overall quality people doing quality work. Designer Therese DuBravac and Project manager John Finn are there for you!"
Chelle & Bill Pritchard
"Therese made every step of our design process a joy!  Her product knowledge, design skills and warm personality made our whole process enjoyable!  We love our new office, laundry room and back yard.  Therese's creative solutions to these small spaces made our whole house feel larger and work more efficiently.  Thank you"
Jean Ketterling
The team I had at Neil Kelly, including designer Therese DuBravac, Project Manager John Finn, and friendly, talented carpenters Wade and Jen did a wonderful job transforming my condo into a beautiful open, welcoming space. Questions were answered thoughtfully, problems were solved creatively, and all of the craftspeople and sub-contractors were professional, thoughtful, and cleaned up well. Small touches in design and construction really made the difference. And, they came in a week early on the schedule.
Barbara Ford
"We just love our new kitchen!  Therese, John and the whole Neil Kelly team made this process so much less stressful than we thought it would be.  The workers were professional, cleaned up at the end of each day and always seemed to know what to do next.  We would definitely recommend Therese and Neil Kelly to our friends and family."
Karen Steeves