SPACES FOR OUTDOOR LIVING
Enhance your home with porches and decks crafted by Neil Kelly.
From repair and maintenance to custom deck design and construction to historic porch renovation, Neil Kelly helps you bring home the great outdoors.
Outdoor spaces are essential elements of Northwest homes. Whether you want to preserve and maintain your home's existing porch or deck, expand and enhance your outdoor living space, or create something entirely new, Neil Kelly's expert designers and craftspeople can help. Premium deck products and materials, installed with Neil Kelly's legendary quality and backed by our industry-leading warranty, ensure an outdoor space that you'll enjoy for years to come.
TREX
Since 1996, Trex has invented, defined and perfected the composite deck category with a lineup of low-maintenance, high-performance, eco-friendly products that fundamentally change the way we live outdoors. Trex decking retains its beauty and durability without the need for seasonal staining and sealing. It's a great choice for Northwest homes.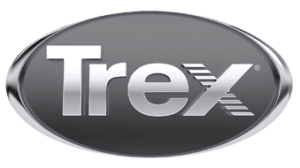 WOOD DECKING
Neil Kelly provides a range of options for homeowners who prefer the warmth and character of natural wood. From high-quality cedar to specialty hardwoods such as Ipe and Meranti, our deck specialists will help you select the right wood for your vision and application. And with construction and finishing in the hands of our seasoned craftspeople, you'll enjoy the results for years to come.
PORCHES
Porches have a unique ability to transform not just the functionality, but also the architectural character of a home. Whether you're looking to repair, maintain, or restore your existing porch, or thinking of adding a custom porch to enhance your home, let's talk. Our designers, structural specialists and craftspeople have the skills and experience to help you bring your dream porch to life.