SEE YOUR HOME IN A NEW LIGHT
Replacement windows and doors by Neil Kelly
Transform the character, comfort and energy efficiency of your home with high performance windows and doors.
Updating your home's windows and doors can have a transformative effect upon your home's comfort, efficiency, curb appeal, and long-term value. Neil Kelly offers premium window and door products from the most trusted manufactures in the industry, in a vast range of styles and materials. Our seasoned pros will help you select the right products for you and your home, install them according Neil Kelly's uncompromising quality standards.
MILGARD WINDOWS & DOORS
Milgard is one of the most trusted brands in the industry, building custom windows and doors in the Western US for more than 50 years. Milgard offers a range of wood, fiberglass, vinyl and aluminum windows and doors that are stylish, durable and energy-efficient; each made to order right here in the Pacific Northwest.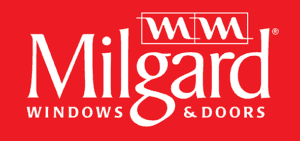 MARVIN WINDOWS & DOORS
Marvin is the world's largest manufacturer of made-to-order wood window and door products, and widely recognized for innovation and uncompromising quality. Marvin offers a range of premium, high-performance wood and fiberglass replacement windows and doors, custom made to order and backed by industry-leading service.

THERMA-TRU DOORS
Therma-Tru is the leading U.S. manufacturer of fiberglass and steel exterior door systems. Their attention to detail in styling and glass innovations results in improved curb appeal and value, and the security and durability features built into every Therma-Tru door deliver home comfort and security.