Bathrooms
|
Kitchens
5 Hot Kitchen and Bath Products for Summer
One of the most challenging aspects of interior design and remodeling is keeping up with new products, materials and services for the home. Industry trade shows are one way Neil Kelly designers get up to speed on the latest and greatest goodies. We found 5 kitchen and bath ideas to consider this summer:
Slab Porcelain (pictured at top): Just a few years ago we all thought 24×24" porcelain tile was huge.  Now, several manufacturers are creating slabs as large as five by nine feet! Imagine using this beautiful and resilient product in your shower — not only can it create a classy, one-piece design, but there are no more grout lines to seal and clean! While it has some limitations for use as a countertop, the material is great for floors. Several of our regular suppliers of stone and quartz slabs and tile have added this product to their inventory. Whether they mimic natural stone or appear as solid tones or colors, we're excited to have this new "toy" to play with.
Sculptured Tile: We're really looking forward to incorporating this new design into showers and countertops. This innovative porcelain tile is being offered by several manufacturers in beautiful "wave" patterns, and in flat textures with similar colors. The project pictured below, by Neil Kelly Design Consultant Karen Richmond, features sculptured tile that forms a lush wave of color.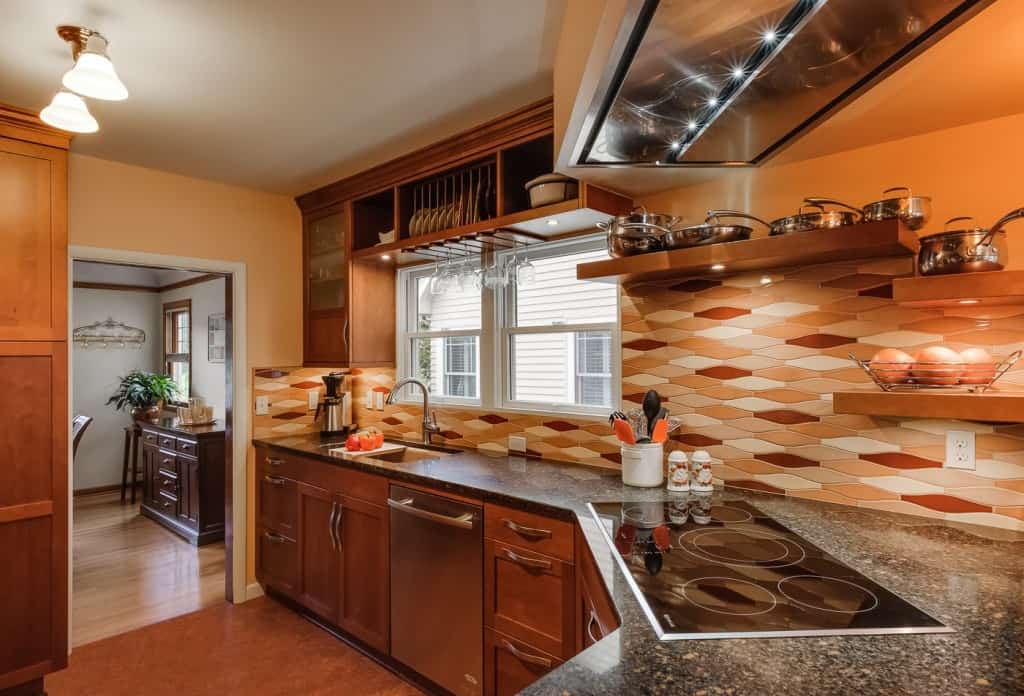 Steam Cooking: "Wow." That's what you'll say when you see how much flexibility a steam convection oven has to offer.  This latest innovation combines steam technology and convection in one appliance!  It's a great option for cooking lots of different foods quickly and keeping everything moist and tender.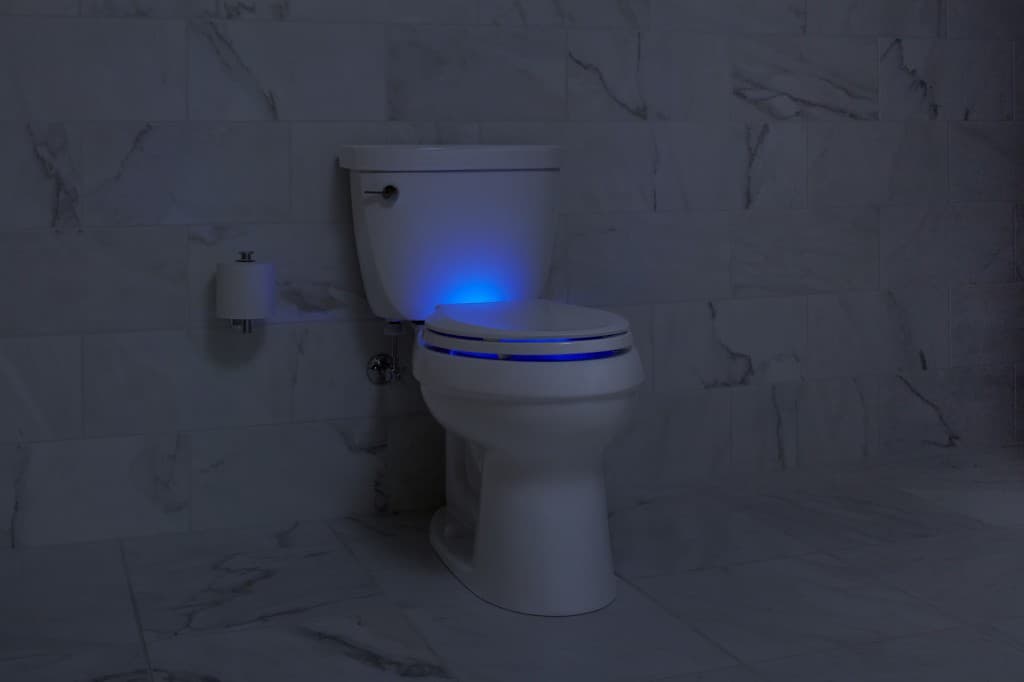 Nightlight Toilet Seat: Finally, we were intrigued by one rather unique feature in Kohler's new line of water closet lids (pictured above). It's called Nightlight, and as you can see has a light built right into the seat. We're not sure if this product is for everyone, but it's a solution that enables users to see exactly where they're "going" without illuminating the entire house.
Looking for more ideas to improve your space? Neil Kelly can help. Connect with one of our design consultants to get started.